I too have divorced Jeff Bezos and Amazon
Oh, Jeff…I love you, too…but…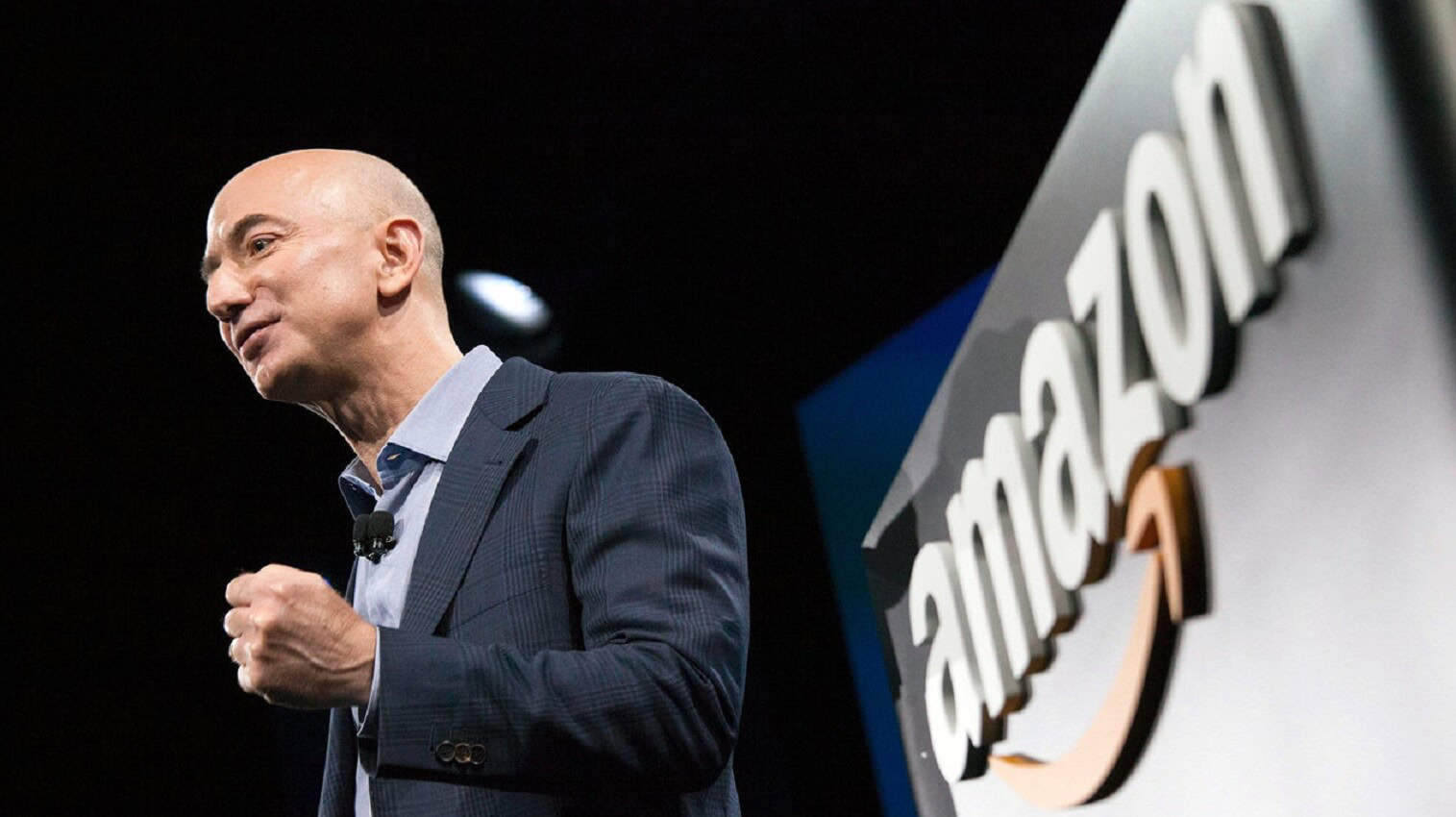 My lawyer has advised me not to comment publicly on this matter, but my lawyer is also an empty bottle of maple syrup with googly eyes taped to the cap so her advice is suspect, to say the least. In a stunning, albeit ridiculous development, I have also decided to follow MacKenzie Bezos into the frothy void of people who have divorced billionaires, even if just in spirit.
This was not an easy decision to make, as I use Bezos' legacy and source of the Amazon fortune — Amazon Web Services — pretty much every moment I'm on the internet. And like many of you, I use Amazon Prime to order bleach, Barry Manilow clocks, and Snuggies.
While it seems a challenge to totally disconnect myself from my former smooth lover Jeff Bezos and his companies, my lawyer has smothered my waffles in an attempt to convince of the ease at which it can mostly be accomplished.
Even Amazon is fallible, so it shouldn't be too much of a smack to the conscience to return to the days of retrieving goods through physical movement. And while shopping at Walmart is somewhat akin to working at an Amazon Fulfillment Center, urinating in bottles is more par for the course at Walmart. Plus, there are more fights.
As part of the divorce, I will no longer be planning to sneak onto a Blue Origin space flight to become a real-life Dr. Zachary Smith. I have also given up my infinitesimal percentages of Airbnb, Uber, Nextdoor, and Twitter. I just want a clean break, so dumping stock in exchange for the air humidifier I bought for the laundry room at the Medina house seems like a solid deal. My lawyer has pointed out that my verbal abuse of Amazon Alexa will also cease as part of the agreement.
All of this was very difficult to come to terms with
The road to a clear mind and conscience was winding, filled will obstacles and heavily medicated. Yet, there is no perfect choice. As my former bald, sweet muscular bundle of delicious cyborg parts said recently, to live a happy life with no regrets by age 80, I needed to ask myself a bunch of questions and then do something mildly stupid. I'm paraphrasing.
The relationship has not been without its ups and downs. After I deposited some of my DNA in every satellite in the satellite warehouse, Jeff decided that he's going to launch them into space regardless. Part of the settlement is that I can not lay claim to any space alien babies that may arise from contact with the satellites and any surviving DNA. Whatever. There's still enough phone booths around the United States holding some of my DNA that it's not a huge concern. Not until they finally remove all the prison phones at least.
Finally, as my lawyer has now moved on to emptying herself directly into my mouth, I will play no future role in the development and growth of Amazon dot com. The company, sure to eventually take over the world and promote its delivery people into Mega-City Judges, will have nothing to do with me. Don't come asking me how to survive the reign of Bezos, I escaped while the gettin' was good. If you need me, I'll be in the woods, not using the internet, buying my goods from a crazy Frenchman wearing furs and never looking up at the Amazon net blanketing the sky.
What do you think? Will you join me in the forest? Let us know down below in the comments or carry the discussion over to our Twitter or Facebook.
Editors' Recommendations:
Follow us on Flipboard, Google News, or Apple News