This game will let you experience a week as an Amazon fulfillment worker
Spoiler: You'll hate it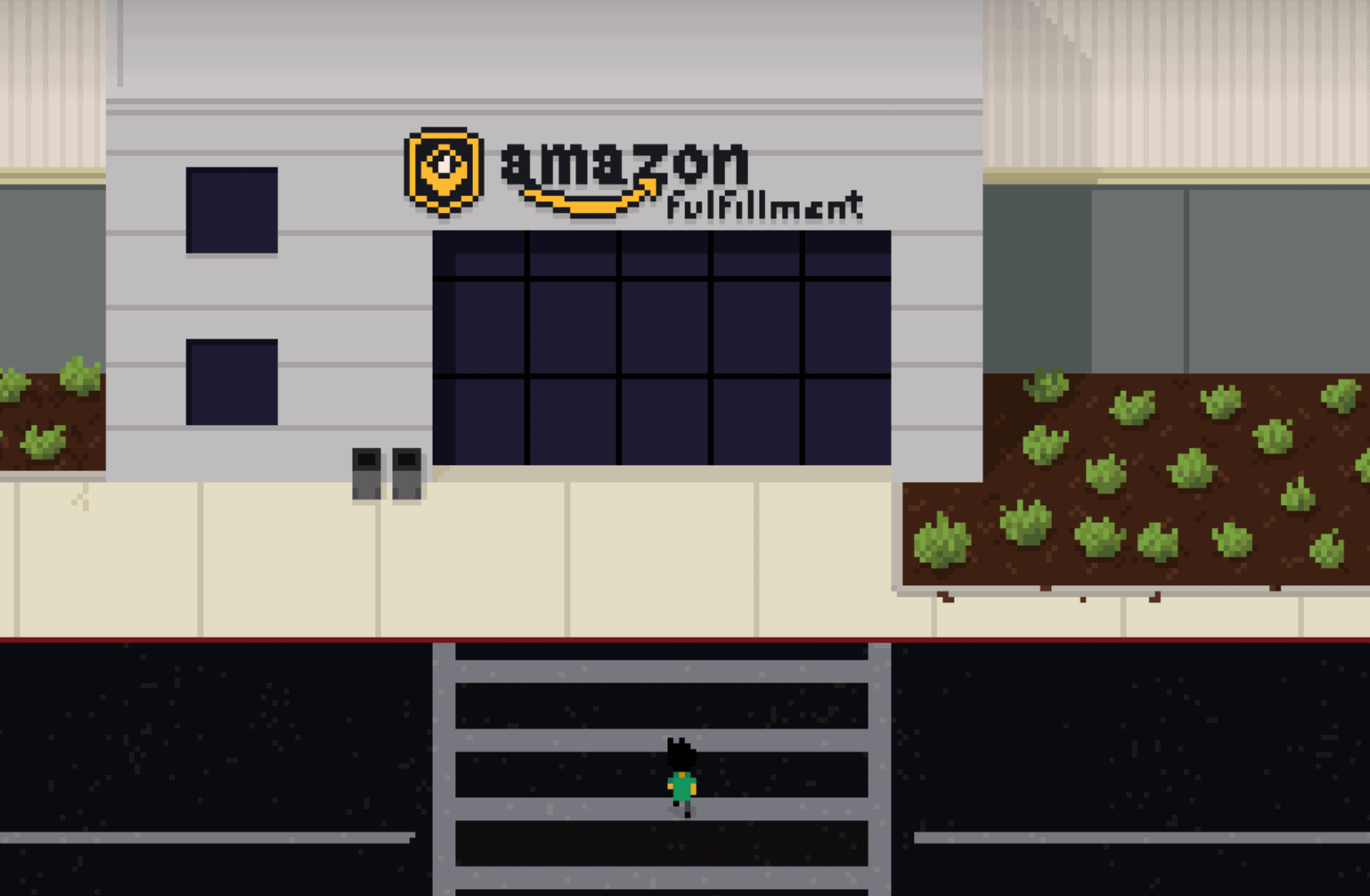 Rumors and reports of lofty targets and often downright disturbing working conditions at Amazon's warehouses around the world are hardly new, with workers pushed to the limits all in the spirit of retail. Oh, and there's the ever-present danger of a robot making you obsolete. Lack of bathroom breaks, worker safety issues and targets even a robot couldn't meet, the reported conditions are pretty grim.
Now, you can experience the dismal existence of working in Amazon's Melbourne, Australia's fulfillment warehouse, thanks to this charming 8-bit game created by Australia's ABC News.
The scenarios in the game came from eight former and current employees at the warehouse. Their employment contracts hinge on performance, with difficult pick targets to meet under their "casual employment" terms which is a nice way of saying "you have no rights and no chance of a permanent position." Having worked piece-meal jobs before, where wages were tied to performance targets, it's an all-too-familiar situation.
It's worth noting that this game is a dramatization based on those employee accounts, not a "literal interpretation of minor details of Amazon operations," as ABC News is clear to point out. The game itself tries to show how workers need to race (but not too fast, as workplace safety won't let you run) between picking assignments in order to keep getting scheduled on more shifts.
Everything is controlled via your scanner, which serves as a boss, mentor, and occasional survey worker. Notice that the time allotted to each 'pick' starts as soon as you look at your scanner, not once you've read the instructions. The game also throws in other snippets of information, like a despondent co-worker who tells you at lunch that they're worried about losing shifts as her pick rate has gone down.
Even if these conditions are still rampant, we, as consumers, are part of the reason for them. Amazon might have revolutionized online retail, but it also got us addicted to things like one-day or two-day shipping, and bred intolerance of shipping or packing snafus.
After publication we were contacted by an Amazon spokesperson who said:
The Game by the ABC is intentionally sensational in its reporting and is demeaning to the hard working dedicated people who work at Amazon fulfilment centres and do a great job.
Editor's Note: This post was updated on February 28 to include a statement from an Amazon spokesperson.
Did you try the game? How did it make you feel? Let us know down below in the comments or carry the discussion over to our Twitter or Facebook.
Editors' Recommendations:
Follow us on Flipboard, Google News, or Apple News