Triple Threat: Samsung's foldable Galaxy phone could have three screens
No, it's not a flip phone.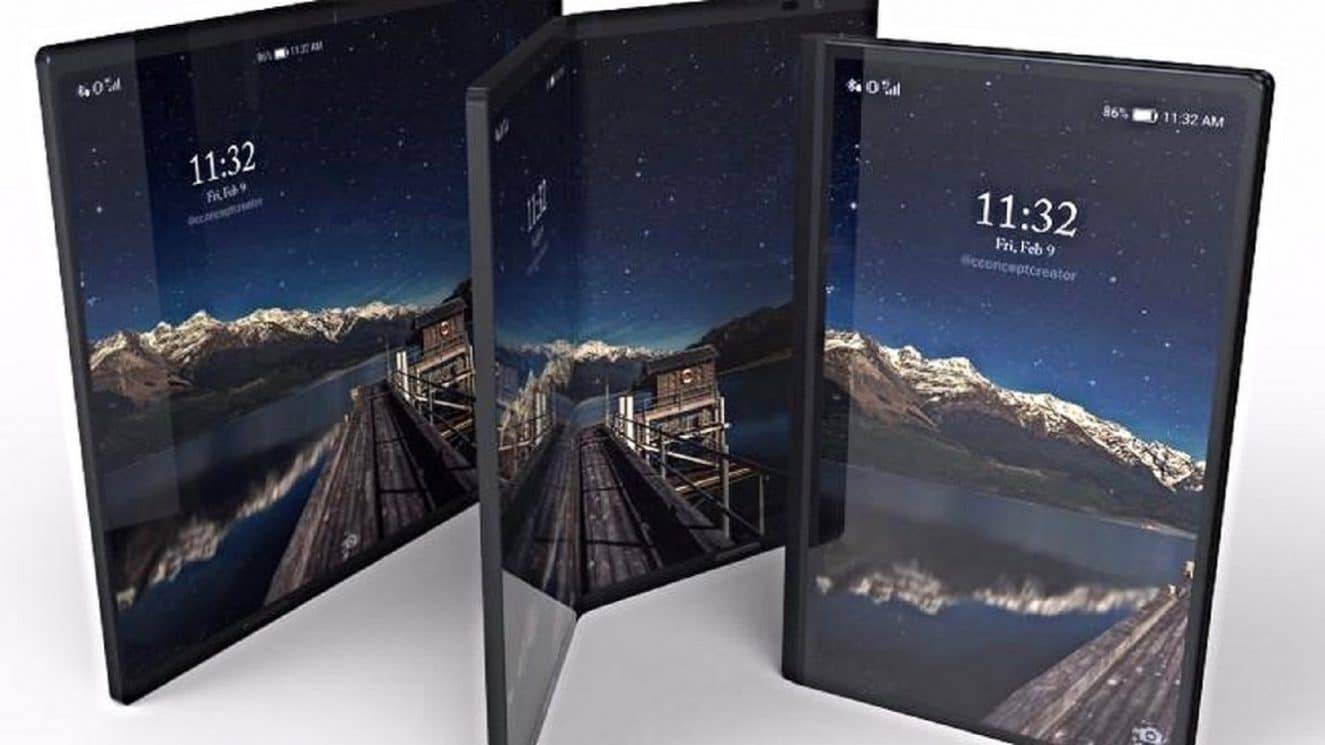 Three is better than two which is better than one, right? That seems to be the theme from some new information on an in-development foldable phone from Samsung, unofficially called the Galaxy X.
Korean site The Bell, which has been pretty on the nose with recent information, reports that on the 17th, Samsung made a mass production schedule for some parts related to the project in November of this year and delivered a forecast to related partners. This schedule doesn't appear to be a mass production run just yet, but it's significantly larger than a request for samples or prototyping.
In a similar vein to when Samsung released the Galaxy Round, which heralded the 'Edge' design that now forms the core identity of Samsung's flagships, the foldable phone will likely form a pilot release to test market viability. Other manufacturers are also on the multi-screen thought process, with Apple reportedly working on a foldable iPhone for 2020 and ZTE released a dual-screen phone at the end of last year.
Older prototypes and leaked images of the Galaxy X all show a phone/tablet hybrid, with two OLED screens on the inner fold that combine to a larger tablet when unfolded, and a 3rd screen on the back of the unit that is used when in folded mode. The prototype shown off had two 3.5″ OLED screens that combined to a 7″ tablet size.
The Bell, however, is saying that the Galaxy X will be thinner than this, with the two screens combining to a similar size to the Galaxy Note range and emphasizing portability. Samsung is reportedly finalizing the design of the foldable phone in June of this year, so we'll likely find out which design elements won out around that time.
I wonder how the foldable design will be protected, recent Galaxy phones with their all-glass faces have a huge 3rd-party marketplace for cases, skins and screen protectors.
Samsung was originally targeting a 2018 release for the foldable Galaxy, but that seems to have slipped to 2019 now. Still, even with delays that should beat the foldable iPhone coming from Cupertino and will help Samsung differentiate in an ever-increasingly crowded marketplace.
Follow us on Flipboard, Google News, or Apple News