This Uber driver lets you play the NES Classic anytime you Uber in his car
If you're an Uber driver and you're not doing this, well, it's time up your game.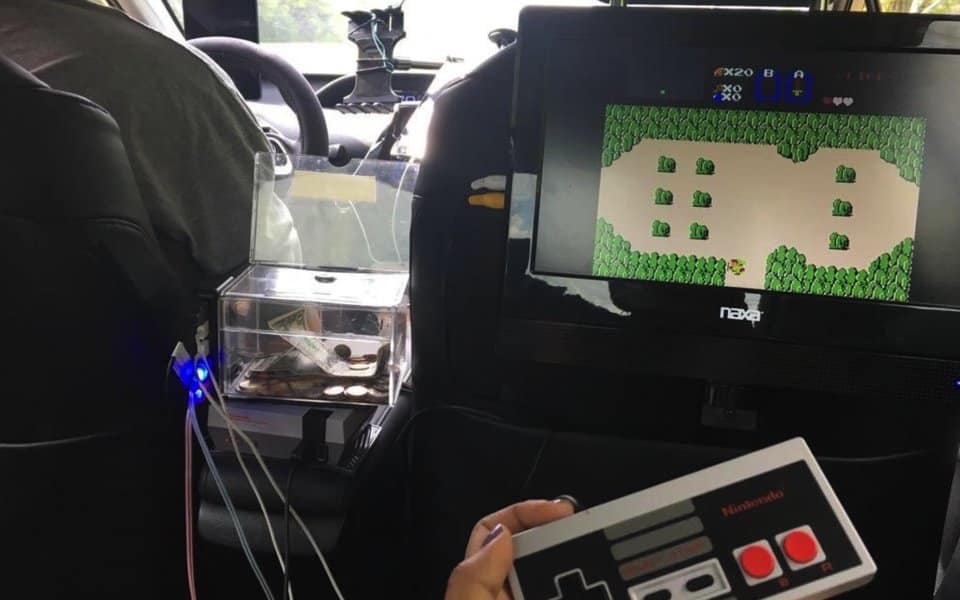 Imagine waiting for your Uber and stepping into the car only to find an NES Classic Edition waiting for you to play in the back seat. Well, this one Uber driver is looking to score some brownie points with you because he has a full-fledged NES Classic Edition hooked up to his backseat.
That's right, this Uber driver lets you play his NES Classic edition while you're waiting to get to your next destination. What a time to be alive.
Read More: SNES Classic Edition: Where and how to find it in 2018
Originally spotted by Redditor okdiv, the mini NES Classic is secured to the center console in the Uber vehicle, along with a tip box that I'm sure people dropping cash in. At this point, it's still unclear where this Uber driver is based out of, so don't expect to hop in an Uber hoping to find an NES Classic available for you to play with.
My Uber driver had an NES set up in the backseat from mildlyinteresting
The NES Classic was recently announced by Nintendo that it's being discontinued. Meaning, the company is no longer putting these in production. However, you can still find the NES Classic from retailers such as Amazon and eBay, but you'll have to pay a higher premium than the original MSRP.
Rumors are swirling around that Nintendo plans on releasing a mini SNES just in time for the holidays, but that's just rumors at this point. We can't confirm from Nintendo is this is actually true.
Either way, if you find yourself in an Uber with an NES Classic Edition, cherish the moment.
► Reddit
Follow us on Flipboard, Google News, or Apple News