SNES Classic Edition: Where and how to find it in 2018
If you're still on the hunt for a SNES Classic Edition in 2018, here's what you'll need to know to get your hands on one.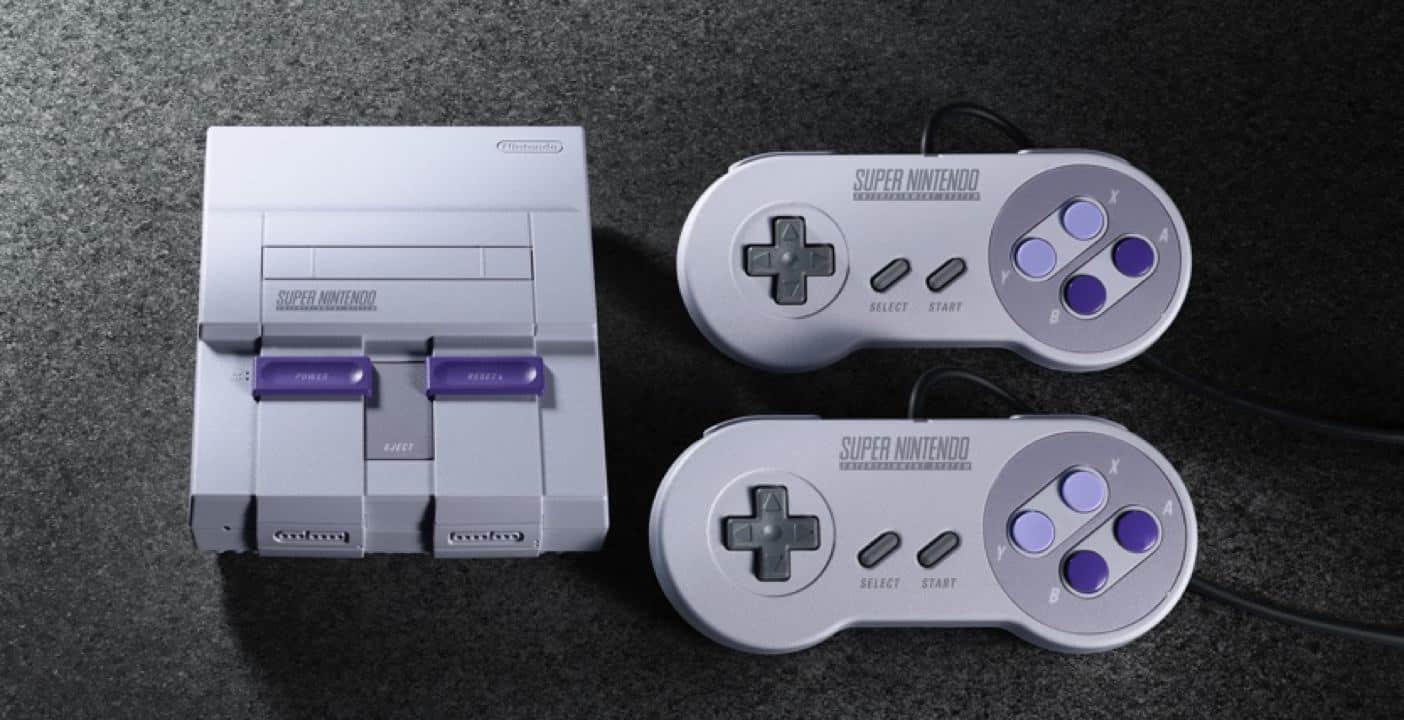 The holiday season is finally here. You've finished making reservations for your holiday, you've bought the presents for your family members, and now it's the time to reward yourself. I mean a kind, hard-working (and of course humble) person like you deserve something nice for Christmas, right?
But what should you buy exactly?
First off, check out our extremely last minute gift guide for people that suck at planning. If nothing on that list catches your eye, you can always get a brand new headset for your PS4. Or you can buy a comfy gaming chair – you know – just to give yourself more comfort. But no, that's not what you want. Even though the two items are great in their own way, you want something a little more memorable, don't you?
Enter the SNES Classic
Like most gamers who nothing more than a good dose of nostalgia, you probably want to get the SNES Classic. For the small group of people that don't know what SNES Classic is, here is a quick rundown.
In a nutshell, It's a tiny version of the vintage console that plays some of its most popular games on new TV sets. Last year, Nintendo released a mini version of the original NES and the thing sold like hot cakes, so logically they are trying to do the same thing with the Super NES.
In a twist that surprised no one, the SNES version is also one of the hottest gifts this holiday season. Just look at some of the games that come with the console:
Mega Man X

Star Fox 1 & 2

Final Fantasy 3

The Legend of Zelda: A Link to the Past

Street Fighter 2 Turbo: Hyper Fighting

Super Castlevania 4
There's a bunch of other games on there too. The price is also great – it only costs $80 – so this means you've managed to find the right present for yourself. Job well done. However, the problem is – you're late to the party – the console sold out basically everywhere almost two months ago.
Calling your local retailer probably won't do you any good, since they will only tell you that they don't have the console and that they don't know when it will be obtainable again.
Where Can You Even Find One?
Of course, if you're a reasonable person, you don't want to spend $200 on Amazon on a system that costs less than $80. Plus, there's a ton of fake accounts on Amazon, so you can't even be sure that you'll even get what you've ordered.
Should you just give up right now and start looking for a new piece of nostalgia?
Not so fast my friend. The only thing you have to do is prepare yourself for a little bit of digging. Don't worry dear reader – you won't even have to dig too much because we're here to help you. Bellow, we've compiled a short list of sites and tools that can help you find the SNES Classic at low prices…
StockInformer – This is a tool that allows you to see which stores have certain items in stock. It updates available stock automatically. For unregistered users, the listings update every few minutes, while registered users get quicker updates.
NowInStock – This is the perfect time to mention that all of these sites are pretty similar. So just like StockInformer, this site will help you find which retailers have SNES Classic in stock. However, this site has direct links to listing pages that will make your purchasing process a lot easier when the console becomes available.
ZooLert – This is the most visually appealing site on the list. It has a "filterable" table that allows you to select stock by product, price, and store. The listings are updated every few minutes and it has an alarm feature that will instantly notify you when the product you're looking for is available.
Last But Not Least: Don't Overpay
While some retailers don't know when they will have SNES Classic back in stock, we know someone that has an answer to that question. According to Reggie Fils-Aime, the president of Nintendo's American division, due to high demand, the company is planning to "dramatically increase" the production of both NES and SNES Classic in 2018.
What's more, Fils-Aime "urges" gamers not to spend more than $79, 99 on the console, since it's going to make a comeback in just a few months.
In any case, if you don't want to spend a lot of money on it, you can just wait for Nintendo to re-release it. However, you'll have to wait more than a few months for it. So you have two choices – to either be incredibly patient or to use the tools we listed above and try to find it.
The choice is up to you. But most of us are already keeping an eye on stock alerts. So…
Follow us on Flipboard, Google News, or Apple News