Walmart wants to use its shopping carts to track your heart rate and temperature
I'm not ok with this.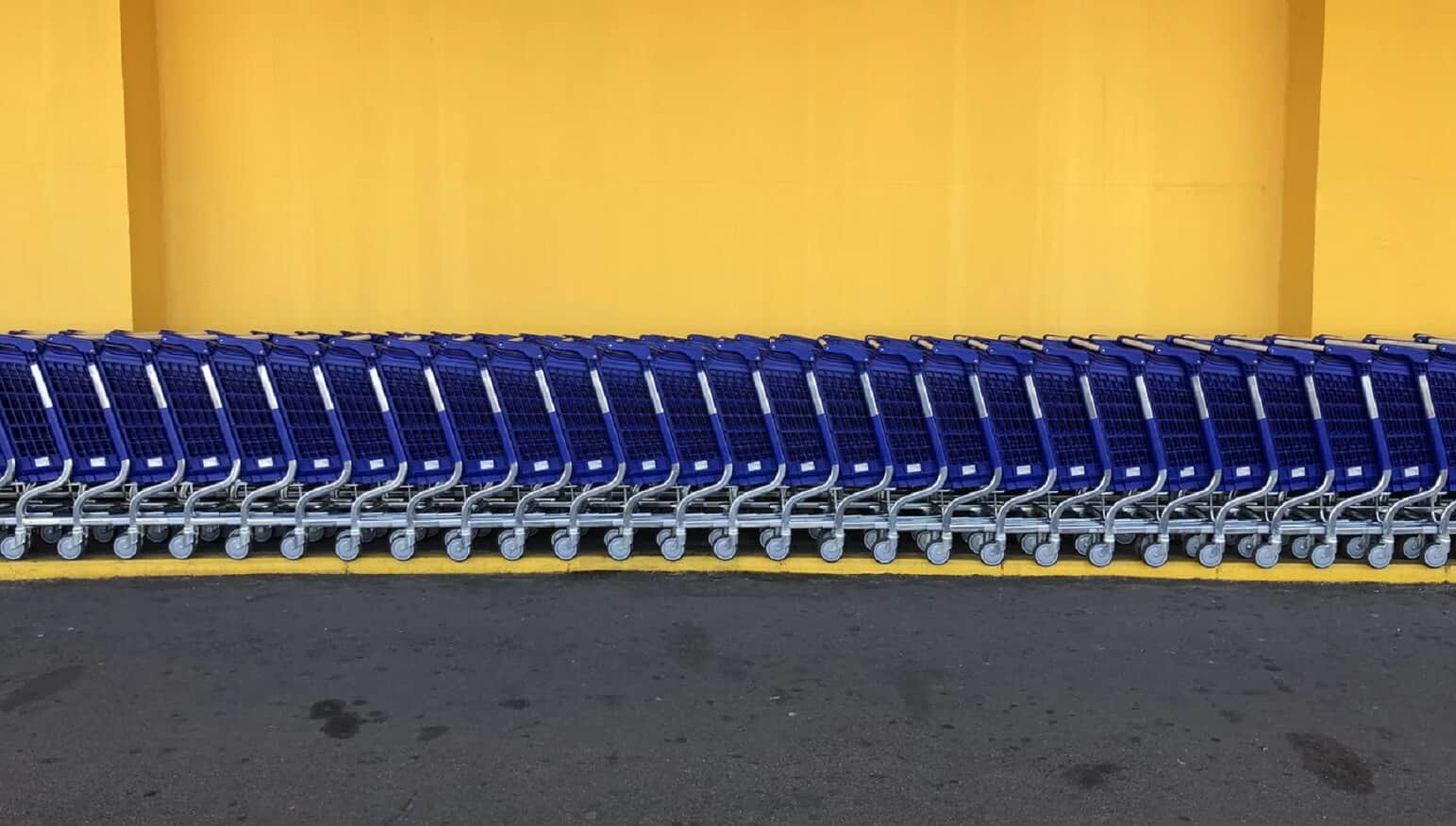 A new patent from Walmart mentions a design for a "biometric feedback cart handle," for a shipping cart. The invention, which was submitted to the U.S. Patent and Trademark Office in August, can track a shopper's heart rate, temperature, speed, and even the amount of force they apply when pushing the cart around.
First discovered by Motherboard, Walmart's handle device first measures the shopper's "baseline." It continues to monitor all movement and sends this information to a central server. If it detects a problem with the shopper, it will alert Walmart personnel to assist. In time, Walmart hopes to use this information collectively for future store planning.
CBInsights, noting the same patent filing, suggests Walmart might also use this information to gauge a shopper's stress levels. It explains:
It would combine these factors with contextual information to determine whether an alert is warranted. If the person is in a particularly crowded department, for instance, it would factor that in when assessing a rise in stress levels, knowing that some increase is likely based on the circumstance.
Umm, hold up
Am I the only one who finds something like this frightening or at the minimum, confusing?
Does Walmart plan on telling shoppers when these biometric feedback cart handles are in use? Also, does it plan to match the collected data with the shopper at checkout? Finally, where does this information go once it's collected?
Luckily, just because the company filed a patent for this invention, doesn't mean it will ever become a reality. Patents are filed and approved every day for things that never see the light of day. Hopefully, that's what will happen in this case.
What do you think? Should Walmart be allowed to collect our biometric data? Let us know your thoughts below. 
Editors' Recommendations:
Follow us on Flipboard, Google News, or Apple News