Walmart claims Tesla's solar panels caught on fire in several stores – now they're suing [UPDATED]
Technically it's suing SolarCity, which Tesla purchased in 2016.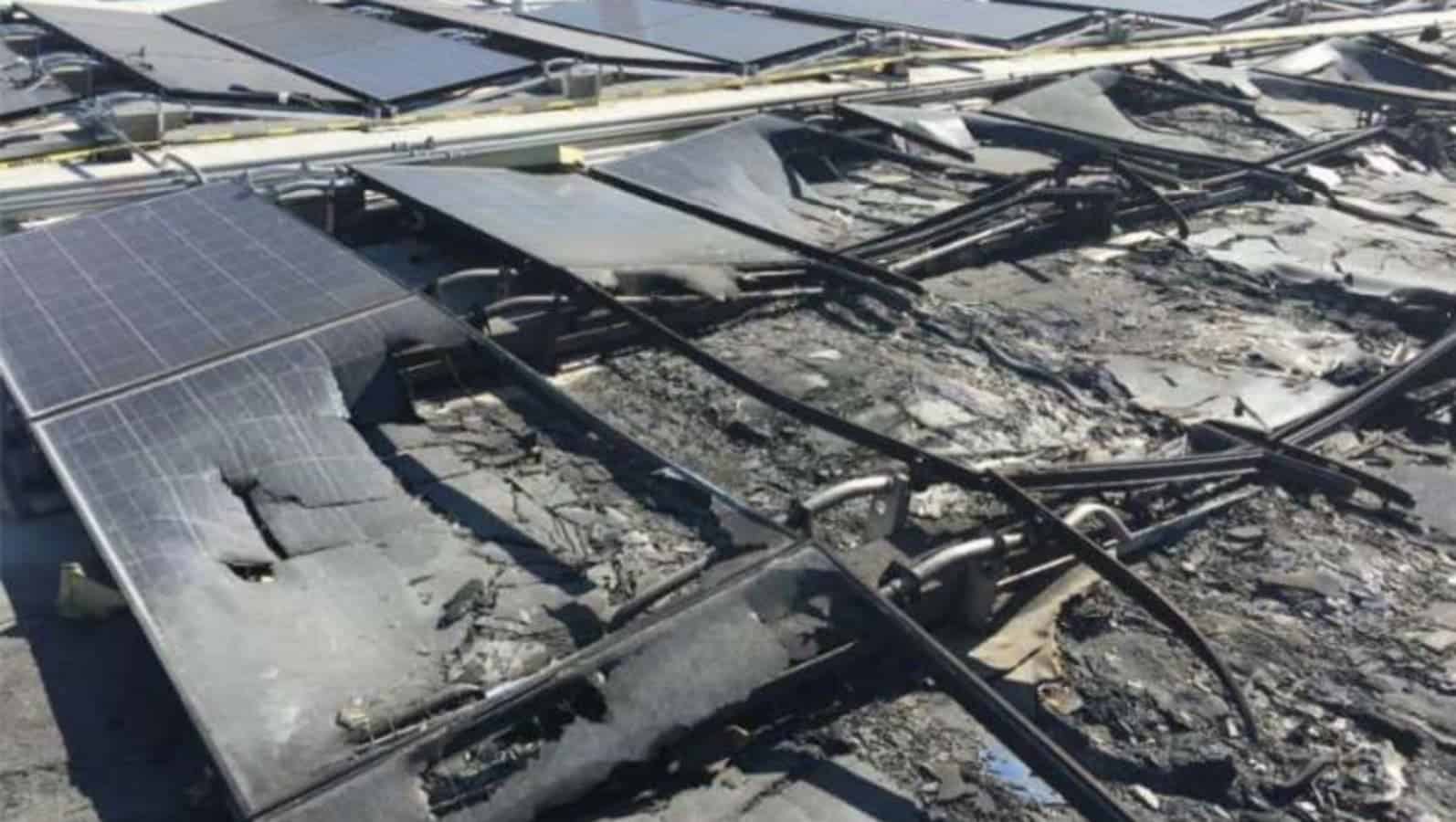 UPDATE 11/6/19: Looks like Walmart has dropped the suit against Tesla, reports TechCrunch. Both sides settled out of court. Details of the settlement are unknown. Original reporting below.
---
We can't go two days without Elon Musk being in the news, but this time it's not good news for the embattled Tesla. Walmart is suing Musk's company for allegedly causing fires at some of its stores. The cause of the blazes? Improperly installed solar panels dating back to the time before Tesla bought SolarCity.
If found guilty, Tesla will be on the hook for hundreds of thousands of dollars of restitution, a payout that it can ill-afford with its recent money troubles.
Walmart is suing Tesla for their solar panels causing fires at its stores
The lawsuit alleges breach of contract, from the time that Tesla's solar power division was a separate company, SolarCity. In it, Walmart says that SolarCity rushed the installs, negligently leaving them in a state that caused the fires. Walmart wants Tesla to remove all of the solar panels from its stores, and to pay the costs of the fire damages and related expenses.
The blazes at "around seven" of Walmarts stores allegedly caused hundreds of thousands of dollars of damage between merchandise and the buildings
The lawsuit alleges "years of gross negligence" as well as "a failure to live up to industry standards"
Nearly 240 Walmart stores have SolarCity/Tesla's solar panels installed
If true, does this mean the next time you hear of a "Fire Sale" at a Walmart, it could actually be due to a fire?
UPDATE (8/26/2019): Apparently Amazon is saying this happened to one of their warehouses too, according to Bloomberg and CNBC.
What do you think? Surprised by the news regarding Tesla and Walmart? Let us know down below in the comments or carry the discussion over to our Twitter or Facebook.
Editors' Recommendations:
Follow us on Flipboard, Google News, or Apple News