Warsaw is a historically accurate strategy RPG with style
This was actually super cool.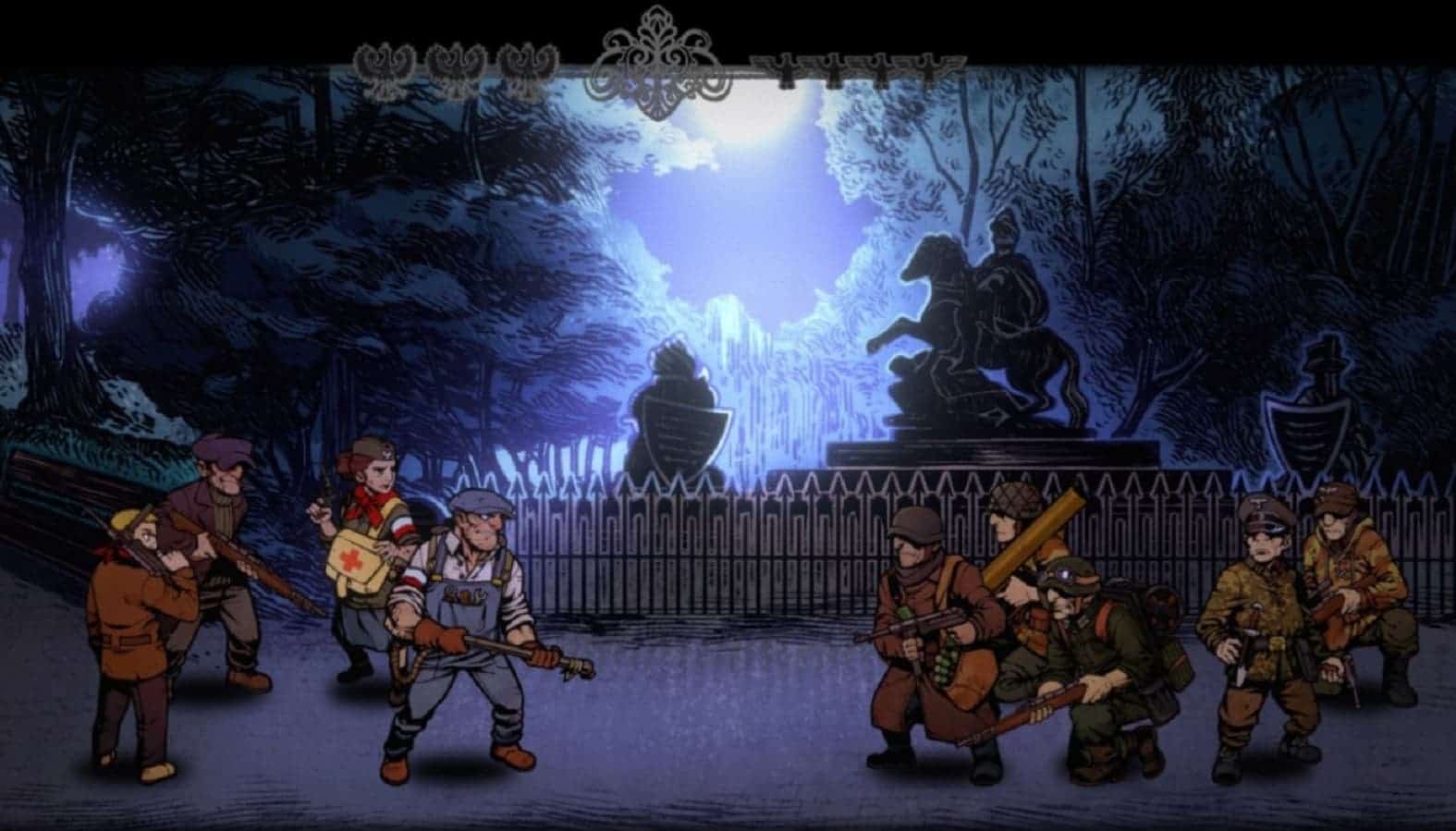 It may sound weird that I played a game about the Warsaw Uprising, an event where 200,000 civilians lost their lives. It probably sounds even weirder that I really enjoyed it, but here we are.
Warsaw is a strategy RPG in the same style of Darkest Dungeon. Outside of the visual comparison, the similarities stop there. Instead of a fantasy setting, you are trying to aid the uprising against Nazis on real maps from 1944 Warsaw. The goal is simple and historically accurate, in the end, you will fail but maybe you can help a few of your hero characters survive the battles.
Gameplay for Warsaw is split into a few different categories.
There are maps that you maneuver your squad around in. On these maps, you can find events or battle Nazi platoons as you work towards the map goal. As the story progresses, the maps will suffer more and more from the effects of the uprising. In the end, much of Warsaw will be destroyed.
Combat in Warsaw is where the comparisons to Darkest Dungeon are. The art style is reminiscent of that comic look that Darkest Dungeon uses and the strategy and skill aspects are also a bit similar. Warsaw's combat is straightforward yet complex enough that you don't feel bogged down. You use your skills to buff or defend your comrades while trying to fight Nazi forces. You can use characters and objects as cover as can your enemy.
I asked how bosses would be handled in the game and was informed that you will not be fighting super-powered officers or anything because they didn't really send any to Warsaw. Instead, as the Warsaw Uprising went on, the Nazis sent armored units in to overpower the uprising. Those will be our bosses.
I asked if there would be heroes that were real-life people. I was told that will not be the case as some of those heroes still have living family and it wouldn't be right to put their legacies into a video game. That's super fair. Instead, the Warsaw heroes are based around the people and classes that fought in the actual battle.
During my time talking with the Warsaw team, I found out that historical accuracy was important.
In the early stages of development, Warsaw was planned as a Metroidvania-style game. The team decided early in development that that wouldn't be the right type of game for the story they wanted to tell. I'd have to agree that the current product shows they made the right choice.
Warsaw will be making its way to PC, Nintendo Switch, and PlayStation 4 this summer of Q3 of 2019.
What do you think? Does Warsaw look interesting to you? Let us know down below in the comments or carry the discussion over to our Twitter or Facebook.
Editors' Recommendations:
Follow us on Flipboard, Google News, or Apple News