Why people still keep playing Grand Theft Auto 5's story mode
Yea, it's still a hot topic.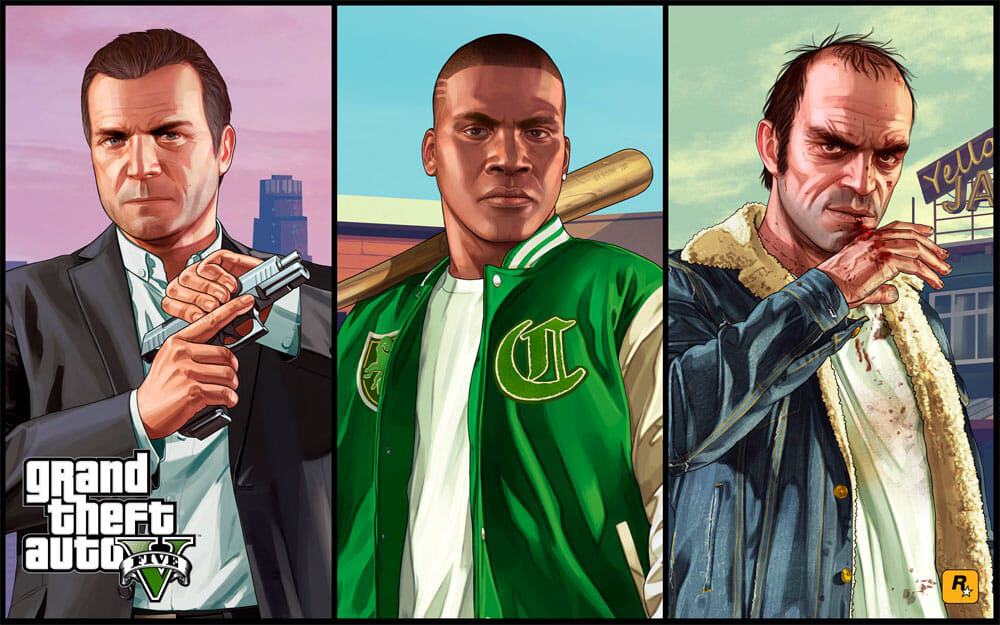 In spite of having been initially released back in 2013, Grand Theft Auto 5 frequently pops up in headlines and articles, even these days.
The game is a record-breaking success story like no other and has single-handedly helped gaming rise to new heights of mainstream interest and acceptance these past few years – but much of that can be attributed to the game's multiplayer mode, GTA Online.
GTA 5 launched in late 2013 without a multiplayer mode included. It was a pure, classic GTA experience staying true to the style and content of previous games in series while rising above the expectations set by them.
It was a vast, open-world game filled with satire and violence, allowing players to explore and affect the city and county around them. Stepping into the shoes of one of three protagonists, players would progress through the game's storyline while also engaging in side missions and miscellaneous activities. These activities and missions were optional, but fleshed out the world, told us more about its characters, introduced some kind of mystery or were simply a means to get some in-game cash.
GTA 5 is absolutely massive, both in size and scope. The breadth of its content was staggering for the time and still makes it count as one of the most expansive games available. For most of us long-time fans of GTA, that was enough, more than even, to hook us. We were back in Los Santos with countless things to explore and experience.
It was also enough for over 11 million people who bought the game on day one, without any kind of multiplayer game mode available at the time, as well as the countless millions more who leaped into the virtual world before the GTA Online servers launched almost a month after release.
However, all that content, in spite of its impressive amount, ran out sooner or later. And while there is a total of three endings in the game, lending it a measure of replayability, GTA 5 is almost wholly linear in terms of progression.
Meet Therabody's All-New TheraFace Mask
TheraFace Mask is a breakthrough FDA-cleared LED skincare mask with added tension-relieving vibration therapy. Clinically proven results include firmer, smoother, healthier-looking skin with a visible reduction in fine lines, wrinkles, and uneven tone in as little as 8 weeks
Sure, it's open world and you can do whatever whenever, but you don't have any impact on the storyline or the structure and outcome of missions.
GTA Online, on the other hand, presents the illusion of endless content. Beyond Rockstar's diligent DLC support that has yet to cease, adding massive amounts of new content entirely for free and giving even veteran players something new to progress towards, GTA Online also has an active player base that's more than capable of making their own fun.
However, the game's story mode has a trick up its sleeve, one that is absolutely outlawed in Online, to keep folk coming back for more: cheat codes. Anyone who has played a Grand Theft Auto game before 5 will know that we don't mean generic "invincibility" or god mode codes that do nothing beyond make things easier.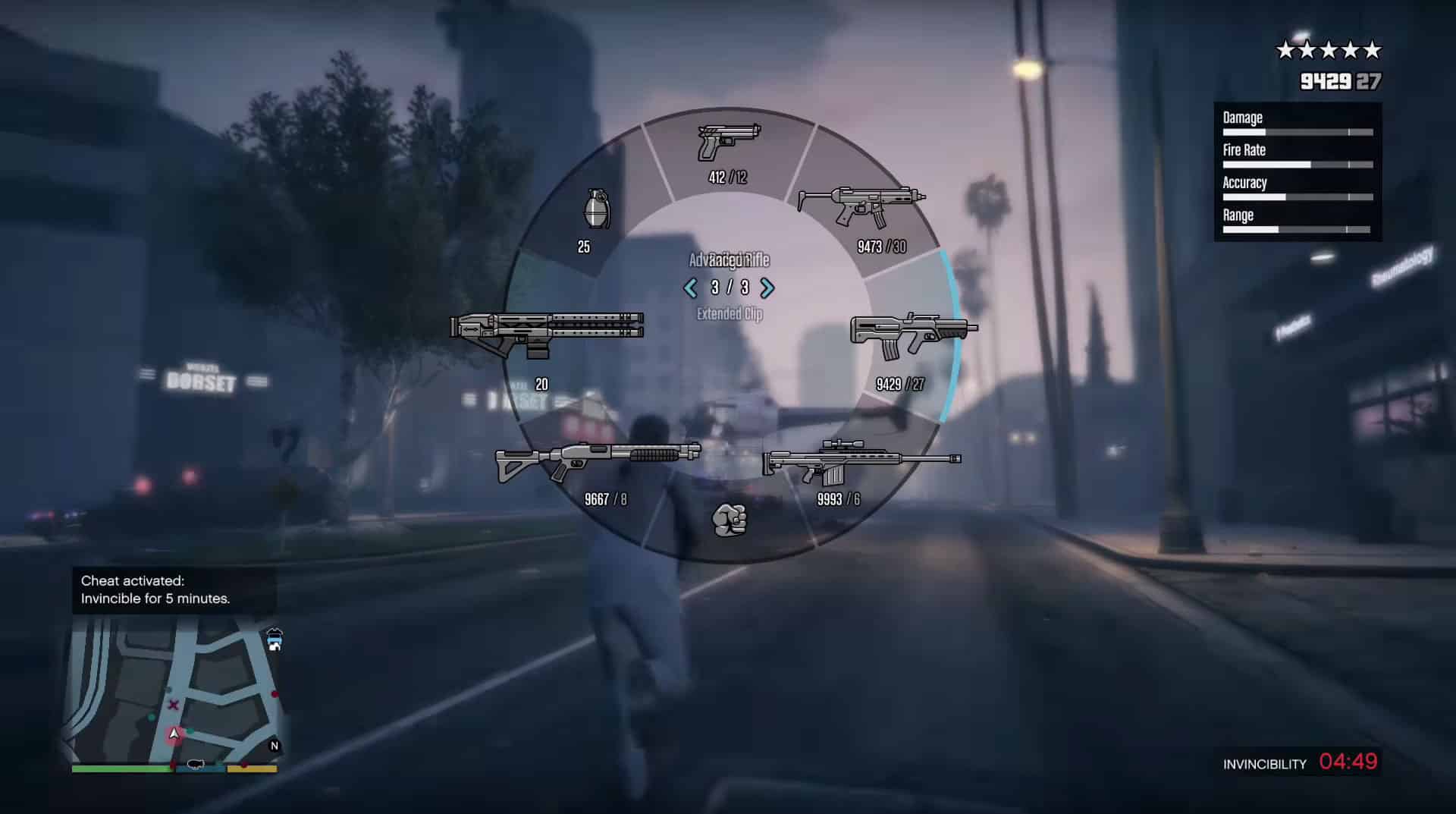 Cheats have a long history in GTA, being present in every game since the series began, and over time, they have become more complex.
Already in the 3D era (marked by the release of GTA 3) cheat codes could be used by players to spice up gameplay had they finished everything there is to complete. In GTA 5, this is present to an even greater degree.
You have your standard set of cheats like temporary invincibility, health refills, weapon unlocking and vehicle spawning, but you also have a selection more geared towards faffing about in the game and making your own fun with the tools given to you.
Some make cars lose all traction and slide about, others lower the gravitational pull of the Earth. Yet more instantly teleport you hundreds of meters into the air letting you fall freely, while you can also elect to make your punches explosive.
Aside from variety, cheats also boast combinability. You can use as many as you want at any given time, so mix and match to your heart's content for particularly entertaining combinations.
For example, one can combine two aforementioned cheat codes – "slidey cars" and "moon gravity" – to make police chases unlike any you have experienced before. Also, for the artistically inclined, the game features a built-in video editor and the number of cheats doubles as utilities for it.
Beyond being able to change the weather for the perfect scene and spawning any vehicle you wish, the Director Mode allows you to spawn "actor" NPCs whose skin model you select, and set up your shots. This latter aspect is particularly popular, with the GTA fan video community bustling with activity.
Players make their own videos of the various characters in the game in all manner of styles and genres. From comedic parodies, through somber noirs, all the way to trailer recreations based on other pop-culture IP, you'll find a video of just about anything made in GTA 5 – and they almost always make use of codes.
Cheats offer a break from the norm and allow players to truly go crazy in Rockstar's crazy world.
GTA Online can get pretty extreme at times with its jetpacks, orbital cannons, futuristic tanks, and a host of pop-cult inspired vehicles like those based on KITT or the Tron light-cycles, but you can't mess with the laws of physics or make your fists explode each time you punch someone.
And that is exactly how GTA 5 keeps bringing gamers back to its single-player mode.
If you're a GTA 5 diehard, why do you keep coming back? Let us know your thoughts down below.
For more GTA news, check out:
Follow us on Flipboard, Google News, or Apple News