Why do so many people dislike Windows phones? What's wrong with them?
Everyone loves to hate on the Windows phone. But why?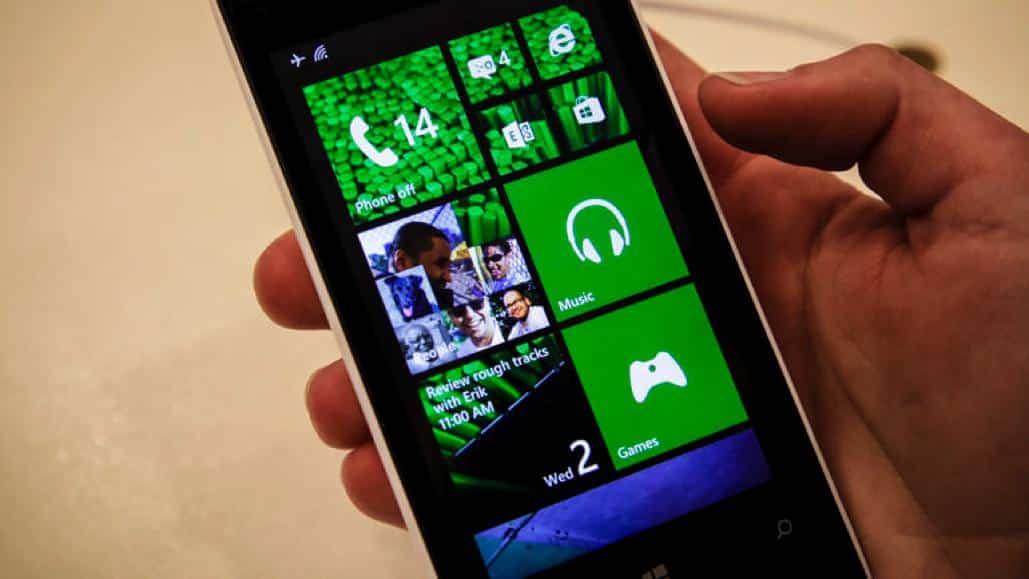 Everyone loves to hate on the Windows phone. But why?
When is the last time you've seen someone rocking a Windows phone? Chances are not too many. So what's the deal with them? Are they built poor? Is the OS subpar? Sachin Sundar provides his answer on why.
---
There are many reasons both from user's and manufacturer's side. Let's look at it one by one… (and myths vs reality)
---
Because users are "shocked to see" this home screen on the mobile:
Myths:
It is so confusing…
You call that wallpaper… C'mon it is not even a proper wallpaper. It should fill the whole screen!
Hard to find things… OMG!! How do you navigate in this mobile???
Reality:
It is one of the best home screens on a mobile… with Live tiles. Believe me it is not even 1% confusing and Live tiles are awesome! You have to use the phone to understand this.
It IS a wallpaper and of the coolest wallpaper feature unique to Windows phone. And you can convert it to something like the one below… Thanks to the new settings… Happy?
The tiles are customize-able and you decide the position of each tile as per your convenience, just like Android or iOS, so it is never hard to find things or navigate in this OS…
---
Because they "hate" this app store on a mobile… (They say we have millions of apps bro! #Android #iOS)
Myths:
There are no Apps.
There are very few productive apps
The apps are too outdated to be used.
Reality:
This is the same store that you will see on your Windows 10 PC. There are plethora of apps. My phone has 3 GB of apps without a single game installed!! (Yes, can you believe that?)
Accepted that this store doesn't have as many apps as iOS or Android. But it is not as bad as people think it is. Today, all the basic apps like WhatsApp, Facebook, Instagram etc. are at par with iOS/Android counterpart. It is growing daily! (What are some common apps that the Windows Store is lacking?)
Technically most of the apps built for Windows 10 can be used both in mobile and PC. It is a different experience compared to Android/PC.
Android/iOS has more apps because it is widely used OS. Guess what is the most widely used OS on PC? Windows! Consider what'll happen if people start building apps for PC (it is available "technically" by default for Windows 10 Mobile).
90% of the apps can be moved to SD card. Yes most of the Windows 10 Mobile has SD card slots today. Saves your day if your Phone has low in-built memory! (You can see that I have also saved 700 MB of maps on SD card)
---
They are afraid of Cortana and in love with Google Now or Siri!
Myths:
Relatively new and immature personal assistant.
Siri is smarter and more productive.
Can't beat Google now. Who can beat Google search engine. (It is true that Google is powerful… and Google Now has few cool features… But it doesn't be Cortana is useless)
Reality:
It is not just a personal assistant to talk with you or search on the Internet and give you results… There is more.
You can send texts, open apps and do more with apps, search within phone, track favorite topics, get daily trivia, flip a coin, roll a dice, make it sing, ask to tell a joke or do an impression. (Update : These are pretty much the basic functions that you expect from any personal assistant on phone… And it is evolving continuously)
You can track your package, follow news, and more… even read your text messages.
Something other personal assistants can't do:

Send missed call notifications to your Windows 10 PC.
Send low battery notifications to your PC (in beta right now).
It is also the only personal assistant also available (and in sync with) PC!!! Just image how cool is that… You add a reminder on PC and it pops on your mobile when you are outside somewhere hanging out with friends.
---
They are happy with their messaging and contacts on iOS/Android… oblivious of true potential of Windows Phone.
Myths:
Social apps are outdated on Windows Phone
It probably sucks on the phone!
Messaging sucks. No WhatsApp (Really… I know people who said Windows Phone doesn't have WhatsApp… really… that level of misconception!!!)
Reality:
Probably the only "smartphone" OS with coolest contact sync with Facebook app. Because:

You can check wall posts/news feed inside contacts (People) app. (Based on comments, it seems HTC One M9 has a similar people app)
I was so used to it that I didn't know Android counterpart doesn't have it. (At least from what I've heard or seen… I would recommend readers to re-check regarding this. Also, third party apps could be used to do this in Android.)

You can send messages from PC (now in beta but rumored to be out in July for PC/Mobile #AnniversaryUpdate)
It has one of the best keyboards on a mobile OS. iOS user check out WordFlow keyboard for iPhone (

Word Flow Keyboard [English] with custom backgrounds and one-handed Arc mode

on the App Store ) from Microsoft. Best for messaging/chatting!
Update based on comments; You can add additional keyboard languages.
---
They think Windows Phone is difficult to use in general…
Myths:
Maps sucks on Windows Phone!
Doesn't have a proper notification center and has that weird flipping tiles…
I am repeating here… c'mon it is very difficult to use!
Reality:
Maps might look ugly compared to Google maps but it is no less that Google maps. True story in short: It saved a lone lost guy (me) in Barcelona to reach his destination without any trouble or help from others (I don't know Spanish by the way…)
You can store maps offline on SD Card.
It has the notification center as in Android or iOS. You can customize it extensively and have customized notification settings per app!
You have a really improved lock screen with music/camera shortcuts (in beta now)!
You can backup all settings/ app content / theme on OneDrive.
You can even sync PC/Mobile settings via OneDrive.
You can open/edit/save Documents/PDFs/Powerpoint/Excel sheets/pics on OneDrive directly on Phone.
Restrict app access to a third-person or kid using app corner or kids corner which is in-built.
It is not banned in China! So, you can still use your Lumia there with offline maps and store. But, Android will be totally useless there. [Based on comments]
---
They think it lacks many popular games…
However, it is true! 🙁
---
MISTAKES (or DIFFERENCE IN STRATEGY) BY MICROSOFT (My personal opinion!)
Its constant restructuring of the Smartphone division. [Microsoft Cutting 1,850 Jobs in Smartphone Unit] I believe, if the team working on the mobile is in a constant turmoil then the output won't be as good as expected.
Its focus is on One Operating System and Universal Windows Platform, which focuses on same operating system and apps on all devices, rather than just on Mobile or beating iOS/Android. This is a major difference in strategy by Microsoft compared to Apple or Google.
Less concentration on premium Hardware features like Camera, fingerprint scanner, premium finishing of outer body, water-proof body etc. (Updated based on comments)
Very poor marketing of Phones. Major reason why people aren't aware of its features.
The mobile is currently getting in par with the PC experience. So, all the features are not perfect or stable. This makes it less usable at times.

There have been times when I was frustrated with constant crashing and rebooting bugs in the build.
I have personally observed issues with the Cellular/Networking features in many builds. I think Microsoft is still not an expert in this area.

"Loading…" of background apps when brought to foreground at times.
These are all the points I could come up with. (Sorry for any typo!)
---
Note: I am a Windows Phone user since 2013. I have used 820/640 (mid-range) and 530 (low-end) phones. Lumia 640 is my primary device at present with Windows 10 Mobile Insider build running on it. I might have missed many salient features of Windows 10 Mobile here as it is evolving drastically right now… while you were reading this article!!! Another reason why it could be hated!
IMPORTANT NOTE: This is an answer to "Why WP is hated?". So, although there are some comparisons with iOS/Android, it is NOT an extensive feature comparison with Android and iOS.
---
This question originally appeared on Quora. More questions on Mobile Devices.
Follow us on Flipboard, Google News, or Apple News