Xbox has created a ridiculous, but awesome, greaseproof Xbox One controller
It was created to mark PUBG's full release.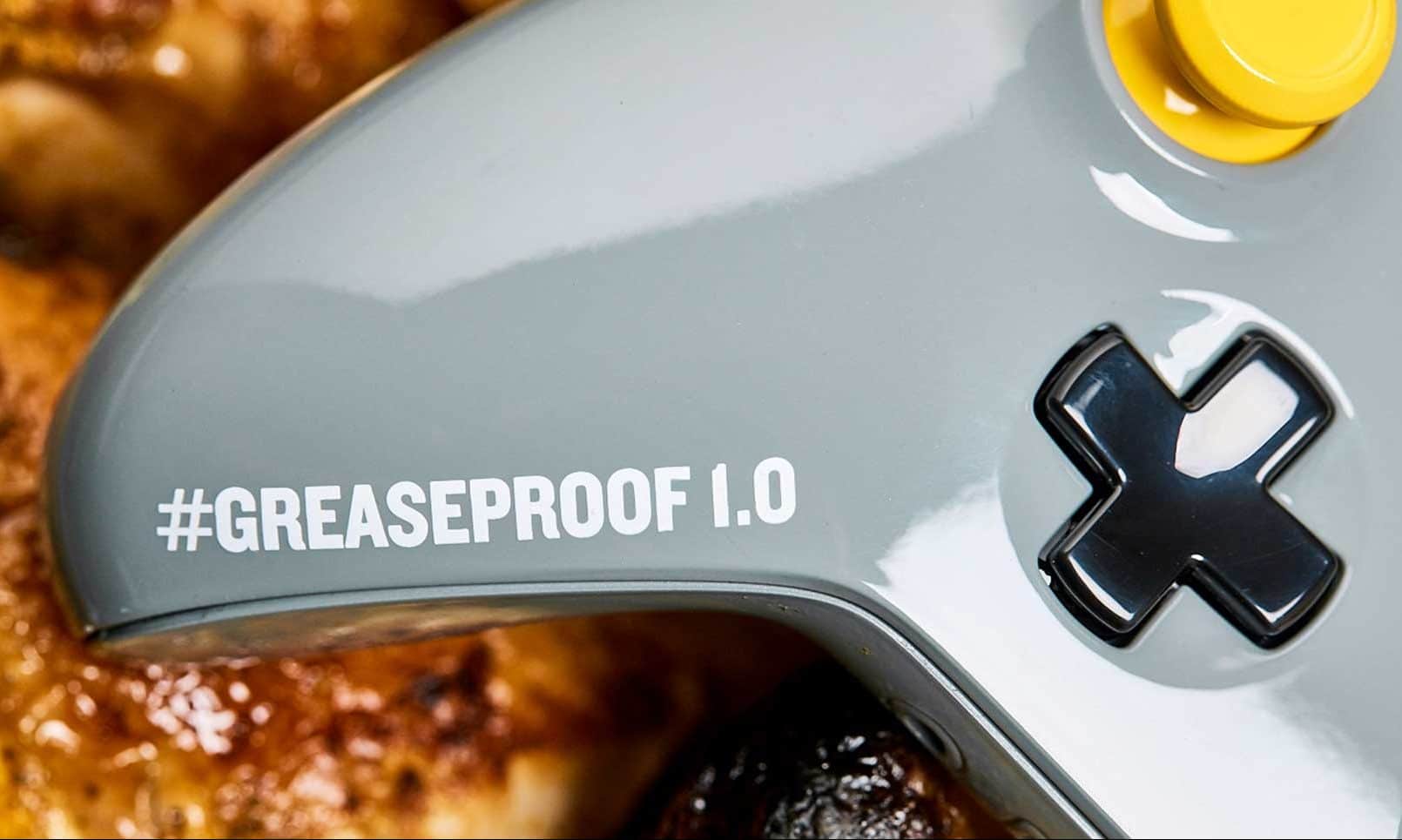 The team at Xbox Australia is no stranger to innovative marketing. There was the Xbox Onesie, the pop-up gaming hotel, and now there's a "greaseproof" Xbox One controller. This latest guerrilla marketing item was created to celebrate PUBG getting its 1.0 state on Xbox  this week, and features a "special coating resistant to grease and oil."
The tenuous link between PUBG coming out of Xbox Preview and a controller is the "Winner, winner, chicken dinner" that you get for winning a match of the battle royale game. Chicken (especially fried) can be greasy, so you need a controller that can take the heat.
PUBG's trademark colors are used on the controller, and they're hand-sprayed with a urethane coating that Xbox claims is "impervious to minor scratches, water, and of course, roast chicken grease."  It was developed in conjunction with ColorWare, who are well-known for their awesome paint jobs.
There's only 200 being made worldwide, and they're individually numbered. Xbox ANZ is currently running a contest for 10 of them, so head on over there if you're in Australia or New Zealand. Hopefully, there'll be some contests for this side of the globe soon.
PlayerUnknown's Battlegrounds is out now on Xbox with the Sanhok map. Later this month, War Mode will be added and will be playable on some weekends and for special events. This new mode is a team deathmatch, complete with respawns and teammate revivals, where the teams compete to reach a score goal.
What do you think of this controller? Would you want to see it become available to everyone? Let us know below.
For more gaming news and tech, make sure to check out:
Follow us on Flipboard, Google News, or Apple News