10 ways to customize your PC
As long as you do some thorough research and you know what you need for the ultimate PC set up then there is no reason why you can let your imagination run wild.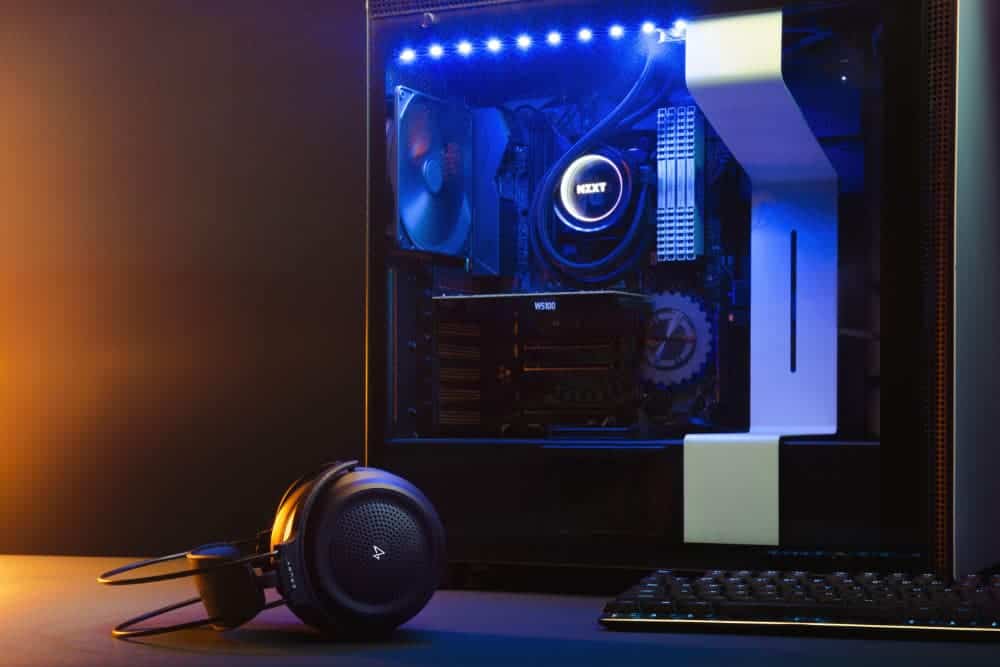 If you are into gaming then it is very likely that you already have a good setup at home. As you will know, the gear that you have will dramatically affect the gaming experience that you have. Fortunately, there are some great systems out there that offer the ultimate experience in PC gaming.
However, if you are a serious gamer, then you will know that the way to get the best experience possible is to customize your PC.
With this in mind, please read on for the top 10 ways to customize your PC.
1. A Full Tower Case
When it comes to setting up your gaming PC, one of the things that you should definitely consider as a method of customization is a full tower case. There are several advantages here. First of all, you are able to customize the casing with all sorts from LED lighting to themed designs. Secondly, you have plenty of extra space for adding and removing extra hard drives and other components.
The options are endless when it comes to a full tower case, so you can really go to town on customizing your setup.
2. A PC Case Fan
As an avid gamer, you will be well aware of the risks of the system overheating. This is why it is important that you take extra precautionary measures to keep this from happening. One of the best ways of customizing your PC is to add a case fan or multiple if you wish. There are some great designs available that are not only highly effective but also look great.
3. A Mechanical Keyboard
If you are a hard-core gamer, then one thing that you will definitely want to invest in is a mechanical keyboard. Most keyboards are membrane keyboards. Whilst these are fine for typing, they are not robust and will wear out quite quickly when gaming. A mechanical keyboard operates via a spring as opposed to the standard rubber dome. There are plenty of benefits that come with these types of keyboards. They are far more durable and generally offer a better gaming experience.
Read more on mechanical keyboards at BestReviews.co.uk.
4. LED Lighting
LED lighting adds an extra special feel to your PC. You can have LEDs installed virtually anywhere on a custom build PC. Whilst there aren't really many functional benefits of doing this, you do get the benefit of it looking brilliant and offering you a better source of lighting if you are gaming in the dark and also a better gaming experience all around.
5. Water Cooling System
If you are overclocking, a process which involves setting your CPU multiplier at a higher frequency for faster speeds, then you are probably already aware of the risks of your system overheating because of this. There are a range of customizations which you can make which will reduce the chances of this happening but one of the most efficient is a water cooling system. Water is far more efficient than air. So, if you are customizing your PC then this is one component that should definitely be considered, particularly for the overclockers out there.
6. High Definition Monitor
If your customized PC is going to be used for gaming purposes, then it is very unlikely that a standard build monitor is going to meet your needs. Instead, you should invest in an HDR monitor. The type that you go for will depend on a number of factors, from the room that you have available to the resolution that you want to choose. The good news is that these days you can get an HDR 4K computer monitor at a very affordable price and these monitors are ideal for a budget customized PC setup.
7. A Gaming Mouse
If you're going to be using your custom build for gaming, then one component that you will definitely want to look into is a high-quality gaming mouse. There used to only be a couple of brands that were worth investing in, but this is no longer the case with some of the leading gaming tech brands now manufacturing their own gaming mice. Choosing one depends on a number of things, so make sure you carefully research the features of any mouse that you are considering.
8. A Gaming Headset
Without a doubt, you cannot customize a PC without adding a top-notch gaming headset. There are so many on the market at the moment, and this can really make choosing one very difficult. However, there are also plenty of thorough reviews available online which will certainly help you decide on the best headset for your gaming needs.
9. A Gaming Chair
Although this isn't technically customizing your PC, it does fall into the category of customizing your PC setup. A gaming chair is essential to any setup if you want the best gaming experience possible. There are some with built-in speakers which offer a brilliant overall experience. There are also more basic chairs available if you don't want anything too fancy. A comfortable gaming chair will really enhance your experience.
10. A Gaming Router
Staying connected to the internet is vital if you are going to be online gaming. The last thing that you want is to mess up your progress in the game because of an unreliable internet connection. The best way around this is to invest in a gaming router. There are plenty of models on the market right now. If you are a serious gamer then you will want to go for one of the more advanced models to make sure that you are connected securely at all times.
These are just a couple of suggestions for customizing your PC. For a better experience, you could even change your graphics card or change the motherboard. The options are endless. As long as you do some thorough research and you know what you need for the ultimate PC set up then there is no reason why you can let your imagination run wild.
Have any thoughts on this? Let us know down below in the comments or carry the discussion over to our Twitter or Facebook.
Editors' Recommendations:
Mobile vs. PC iGaming: Which of the two reigns supreme?