Microsoft's Xbox Series X GPU to be more powerful than Thor after his Wheaties
Look at my juicy muscles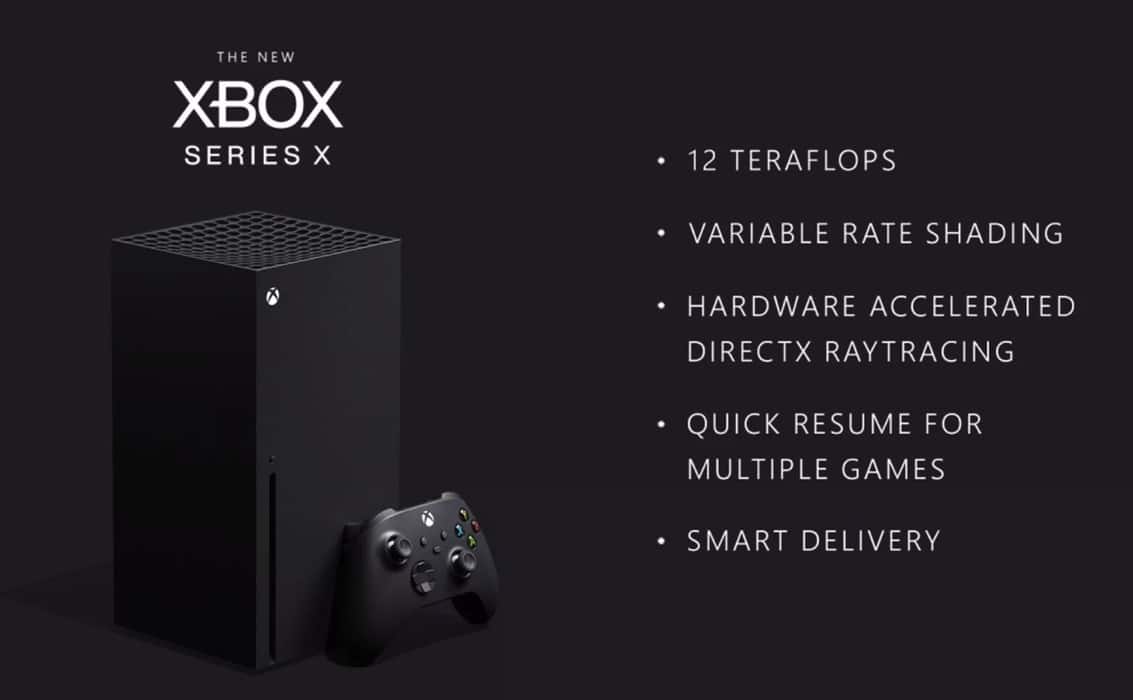 More details are emerging about the upcoming Xbox Series X from Microsoft. We've already know the overall PC look of the console. Now, thanks to Microsoft's Xbox division lead, Phil Spencer, we have some more details about the system.
Including a badass GPU that puts your GPU to shame.
In a blog post, Spencer laid out some of the technical specifications expected in the new Xbox. This includes AMD's Zen2 CPU and RDNA 2 GPU architecture. This makes it twice as powerful as the Xbox One X. It'll be delivering 12 teraflops of graphics muscle, slapping your senses with variable-rate shading and hardware-accelerated DirectX raytracing.
Fantastic. For you graphics card freaks, that makes it just a tad under spec when compared with the top processor on the market, Nvidia's GeForce RTX 2080 Super. And if we believe early specification speculation on the Playstation 5, the Xbox Series X will be faster than the Playstation when it comes to graphics processing.
So yeah Joe, it's terafloppy until the Cialis kicks in.
Dynamic Latency Input will make wireless controls more precise and responsive, while innovation in HDMI 2.1 performance will allow the Xbox to synchronize display refresh rates with the game's frame rate ensuring minimal lag. This also comes with 120 fps support, so we don't have to suffer with (ugh) the standard 60 fps.
But do we really give a funky dook about all these specs? Is that what drives us to purchase these systems? The spec sheets? In the end, the driving factors for purchasing a new gaming system are price, the game ecosystem (console exclusives) and system loyalty. It seems strange to adhere yourself to one brand no matter what, but your iPhone suggests it's fairly normal.
There are some specifications that do inform our purchasing decisions, especially since they address one of the most frustrating things about gaming — waiting for games to load.
In the post, Spencer mentioned a next-gen SSD storage system that would enable faster load times and fast travel within games. A Quick Resume feature will let you continue games almost instantly, without waiting through loading screens. Now that's innovation. Patience through loading screens is truly godly.
The Xbox Series X machine and its 12 teraflops (really, only one more teraflop than PS5 according to early rumors) is not just a gaming console. Xbox is moving past the blocky console on your shelf to a full-on PC-type machine. If we remove the Xbox moniker, it's hard not to just look at this thing and see a gaming PC, not a console.
For it's rumored price point at somewhere north of $400 but less than $600, this machine is going to be a hell of a deal. Sure, the consuming public doesn't like to think that a game console should cost as much as a PC, but that would be less than a comparable PC. SSD drives alone aren't cheap and an AMD Ryzen 9 3900 12-core, 24-thread processor (which runs under the Zen 2 architecture) is ~$500 by itself.
It's only February, so expect more specifications to be revealed for both the Playstation 5 and Xbox Series X. For the moment, as a standalone PC, the Xbox Series X is looking like one hell of a kick-ass gaming machine.
Have any thoughts on this? Let us know down below in the comments or carry the discussion over to our Twitter or Facebook.
Editors' Recommendations:
Follow us on Flipboard, Google News, or Apple News