5 smart tech trends transforming construction as we know it
Here's what you need to know.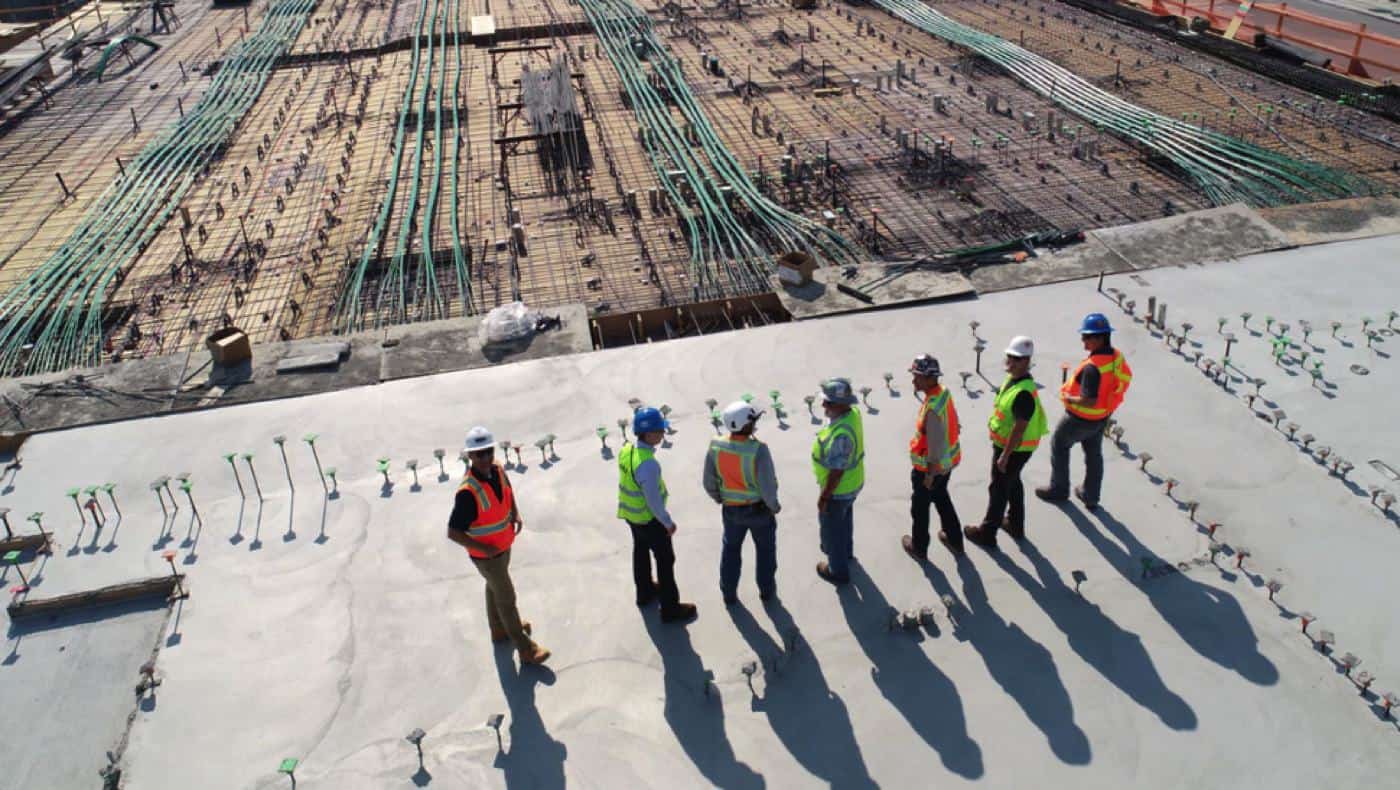 Technology is increasingly revolutionizing all industries in the world, and the construction industry is not an exception. Smart technology is rapidly changing the way construction companies interact with their work environment, improving their quality of project delivery.
As the demand for quality construction services rises, we expect more construction firms to adopt smart technologies to increase their productivity. Technologies like drones, augmented reality, virtual reality, and 3D printing are already at play.
In this guide, we explore some of the newest construction technologies that will take the industry to the next level.
Here are five smart tech trends propelling digital transformation in the construction sector.
3D Printing
3D printing is an emerging trend in the construction industry. Considering that the cost of 3D printing has reduced, its adoption rate has increased steadily. Construction companies are now using this technology to produce scale models.
3D printing has been there since the 1980s, and its progress in the construction industry is outstanding. Its potential is fully utilized today to design the construction components of a building.
Construction companies are beginning to understand the benefits of 3D printing. With this technology, construction firms can now:
Print the designs for complex buildings

Create construction models for better project visualization

Identify problems in building plans

Communicate effectively with project owners

Complete projects on time
Drone Technology
The use of drones in construction sites has grown in popularity over the past few years. Drones can perform a wide range of tasks, including building surveys and inspections.
Inspection is critical in every phase of a construction project, right from laying the foundation to building a complete structure. It helps contractors to pinpoint potential risks.
Drones use photography to collect data on a construction site. Contractors can analyze the data and establish the state of critical aspects in the area.
For instance, before laying a foundation, drones can assess the drainage and vegetation of a construction site. The findings help contractors to make informed decisions.
Drones play a significant role in promoting the safety of workers in construction sites. During on-site accidents, these unmanned aerial vehicles can assess areas risky for humans.
Construction managers can also use drones to supervise and monitor workers. It ensures that all employees are working safely without fear of impending danger.
What makes drones valuable is their ability to capture data of a wide area within a short duration. They use sophisticated cameras and GPS sensors to provide quality results.
Besides surveying sites and inspecting the progress of a construction project, drones can also help in the creation of promotional videos for construction companies.
Smart Building Materials
As the techniques used to construct buildings advances steadily, innovations for smart building materials are also finding their way into the market. Smart building materials can make building structures more durable, stronger, and safer.
Today, there are several smart building materials in the market. Some of these materials include smart concrete, self-healing coatings, and smart glass.
Smart Concrete
Smart concrete is stronger and more durable than their counterparts. With the concrete, contractors can easily monitor strains and damages in structures. Smart concrete relieves construction engineers from the burden of manual inspection.
Smart concrete uses voltage monitors to detect damages beforehand, allowing contractors to do the repairs on time. With this concrete, there is no need for embedding sophisticated sensors in the building structure.
Self-Healing Coatings
Contractors can apply these polymer-based coatings on the surface of building structures to correct damages like cracks and scratches. Factors such as water, light, and heat can trigger self-corrective mechanisms.
Smart Glasses
Smart glasses can change their transmission properties based on dominant factors like light and heat. For instance, when too much light is striking a transparent smart glass, it will dim itself and turn translucent. These glasses are ideal for building smart homes in sunny areas.
Augmented/ Virtual Reality
Augmented reality in construction is becoming increasingly popular today. The technology provides real-time collaboration between construction companies and their clients. Contractors can share all the information regarding a project with the project owners.
In most cases, contractors use augmented reality to highlight potentially hazardous areas in a construction project. It helps in mitigating on-site risks and promoting the site safety.
While augmented reality pinpoints hazards in a construction project, virtual reality, on the other hand, trains workers on how to avoid or minimize such risks.
With the help of virtual reality, you can safely train your workers on how to operate heavy machineries like excavators and cranes. The technology can also help employees reduce exposure to hazardous environments.
Virtual reality eliminates the fear of fixing scaffoldings at greater heights and operating heavy machinery. With this technology, you will most likely reduce the number of on-site injuries.
Using virtual reality and augmented reality altogether will expand your company's ability to conceptualize construction projects while promoting the quality of service and safety of workers.
Wearables
Nothing protects a construction worker from danger like a smart wearable device that can alert the worker when they're approaching a potentially hazardous zone.
Wearables are smart devices that workers put on while working. The equipment uses sensors to collect data on construction sites and transmit it to both the worker and the supervisor.
Wearables include smart vests, watches, glasses, shoes, and helmets. These devices use sensors to read the workers surrounding and send real-time reports to project managers.
When it comes to the safety of workers, wearables have numerous applications. The smart devices can:
Measure the height and speed of a fall

Notify workers of hazards

Monitor body temperature, blood pressure, and the heartbeat rate of workers

Send signals to safety personnel alerting them of on-site accidents
With wearables, workers perform their duties confidently knowing that they are safe. When proper safety measures are in place, workers get motivated. As a result, the productivity of a construction firm will increase tremendously.
Final Words
Technologies like drones, 3D printing, wearables, virtual reality, and augmented reality are some of the latest smart tech trends in the construction industry. When used together with construction project management software, one can achieve the best results.
Before adopting smart technologies in your construction company, it is vital to evaluate your requirements. That will help you establish an accurate estimate and a perfect working budget for your construction projects. This post by Procore will help you understand the basics of cost estimation.
Have any thoughts on this? Let us know down below in the comments or carry the discussion over to our Twitter or Facebook.
Editors' Recommendations:
The best apps for construction project management
4 construction technologies that are improving efficiency
What is working drawing in construction: Definition and types
Follow us on Flipboard, Google News, or Apple News