A beginner's guide to GPS trackers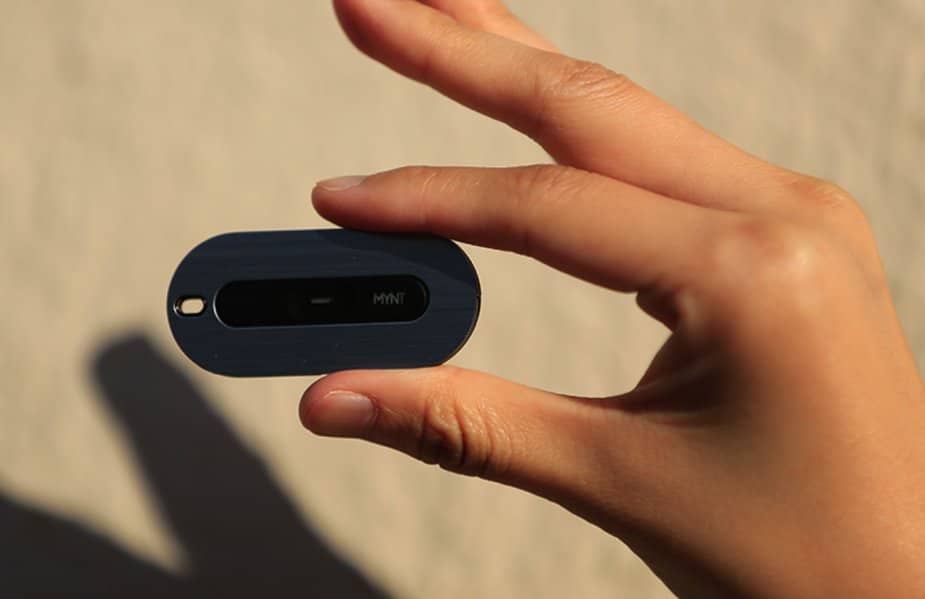 GPS trackers offer peace of mind you just can't put a price on. Whether you want to keep track of your car, your children, or you're trying to manage an extensive fleet of vehicles, a GPS tracker will ease your anxiety and allow you to keep a closer eye on the things most precious to you.
Affordable and easy to install, modern GPS systems are used to keep your possessions safe and secure, allowing authorities to easily locate any stolen items and recover them quickly. Since there have been over 100,000 reported UK car thefts in the last year alone, it's not really surprising to see so many motorists investing in the latest tracking technology.
But which GPS tracker is best for you? Here's everything you need to know:
What Are GPS Trackers?
In a nutshell, GPS trackers use the innovative Global Positioning System (GPS) to follow the position of an object, person or, more commonly, a vehicle.
This technology is used all over the world within a range of industries, with everyone from the military to delivery drivers using GPS to complete their jobs more effectively. Used most commonly in tracking, navigation and determining a location, modern GPS trackers have become one of the most effective anti-theft devices on the planet.
How Do They Work?
GPS runs via a network of around 30 US satellites, using the Global Navigation Satellite System (GNSS) to transmit microwave signals to GPS devices. By figuring out how far away it is from the satellites, a GPS tracker (or any kind of GPS device, such as a sat nav), is able to pinpoint its exact location from anywhere on the planet.
The Different Types of GPS Tracker
There are all kinds of GPS trackers out there for you to choose from, with each one engineered for certain uses and requirements. These are the three main types:
Vehicle GPS Trackers
According to the Office of National Statistics (ONS), car theft figures rose by well over 50% last year, which is one of the many reasons vehicle GPS trackers have become so popular in recent times. By installing a reliable tracker, you'll be able to easily and accurately locate your vehicle in the event of a theft.
But trackers aren't just all about anti-theft. They're also used by parents keeping a concerned eye on teen drivers, as well as businesses keeping watch over a fleet of vehicles completing deliveries; while, in some instances, trackers are installed at the behest of insurance providers.
Personal GPS Trackers
Typically smaller in size and easier to carry, personal GPS trackers are a fantastic way of keeping track of children, lone workers, and vulnerable older relatives. These units will include an SOS function, where the user is able to simply push a button if they become lost, which will alert you to their location and allow you to speak directly to them.
You can even set up a virtual perimeter for the wearer, meaning you'll be alerted as soon as they leave the designated area- which is an invaluable feature if you're trying to keep track of a pet.
Asset GPS Trackers
GPS trackers don't have to be restricted to moving people and objects, however, as many people use them to safeguard expensive equipment or machinery. These trackers will always be subtle enough not to interfere with the operation of the equipment, while in some cases they're even used to keep track of portable equipment, such as tool boxes.
The Benefits of Vehicle GPS Trackers
Without question, GPS trackers are most commonly used to keep track of cars, vans and other vehicles, since they provide drivers and businesses with all kinds of invaluable benefits.
Peace of Mind
The main selling point of a GPS tracker is the fact it provides such incredible peace of mind. Instead of constantly worrying about your vehicle being stolen, you can rest a little easier with the knowledge that you've got added security measures in place. So, even if your vehicle is stolen, you've got a reliable means of recovering it.
Improved Customer Service
For businesses, GPS trackers can work wonders in improving customer service. Not only do they allow you to keep an eye on what drivers are doing and where they are going, but they also help you plan out the best routes, improve delivery times and ultimately make a saving on fuel costs.
By using live real-time trackers, you'll be able to improve response times by sending the nearest vehicle to the customer, while you can also keep drivers away from hefty traffic jams and prevent any unnecessary delays.
Lower Insurance Costs
Some insurance providers will actually require you to install a GPS tracker as part of their policy, but this is usually an optional addition for most drivers. Insurance companies will recognize the added security a tracker provides, meaning that you'll quickly benefit from lower premiums and more money in your pocket.
Have any thoughts on this? Let us know down below in the comments or carry the discussion over to our Twitter or Facebook.
Editors' Recommendations:
GPS technology and fleet management