A Comprehensive List of Office Equipment Essentials and Gadgets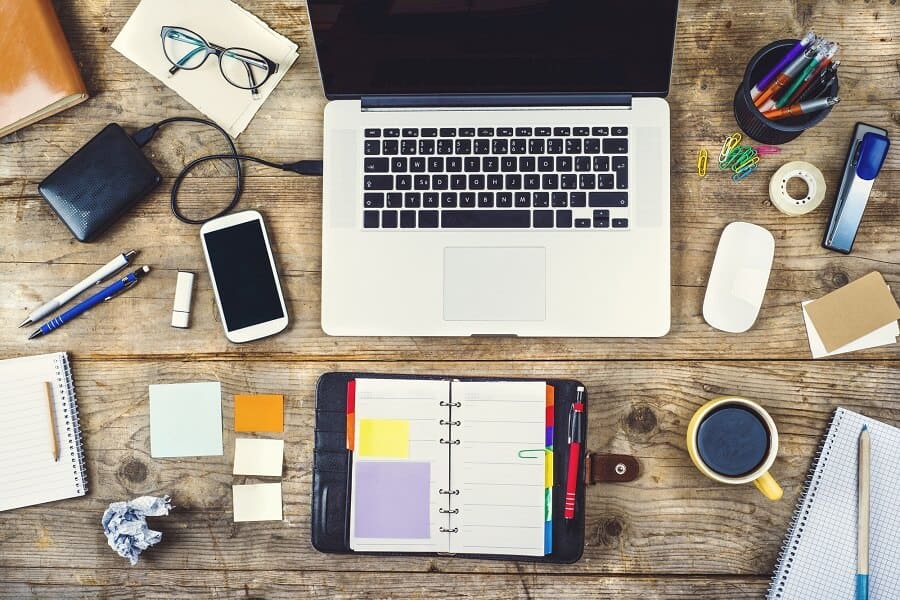 Even the best office space is just an empty room with power outlets. It needs gadgets and equipment to make it functional for business. Without them, it will be impossible to complete daily or even long-term tasks. To help you start creating an office that works, here's a list of key gadgets and equipment you'll need for your office.
A Reliable Computer
Remember those "I'm a PC. And I'm a Mac" ads by Apple? They ran 66 different videos over three years explaining why a Mac is better than a PC. While it remains a hot topic to this day, a computer is your most valuable tool, so you'll need to pick one that works for you. If you're a Mac guy or gal, one of the key benefits you love about an Apple product is that it (almost) never breaks down. On the other hand, there are problems with Macs like when recently people complained about the MacBook Pro keyboard. If you type a lot, you should look into that. As for PCs, they remain highly customizable in terms of hardware. For example, the new Windows 10 has been a remarkable improvement upon its predecessor. However, they remain prone to system crashes and virus attacks. Regardless of your choice (laptop or desktop; PC or Mac), a reliable computer is something you won't be able to do without.
Super-Speedy Internet
A fast and stable internet connection is the lifeline of any enterprise and an essential at the office. Not having one in 2018 is like committing business seppuku. When it comes to equipment, the minimum net requirement for speed and access is a broadband connection and a wireless router. This allows you to integrate multiple devices into the same network and share it with others. You also want the package from your internet provider to be better than the one you have at home. This means an upload and download speed of at least 10 Mb/s, but always consider more if the price is right. Finally, consider getting a WiFi range extender for a large office. They're an affordable investment that can give you up to 4,500 square feet of stable WiFi coverage.
A Great Chair and Footrest
Even though it's "just a desk job", sometimes it can be a real pain in the neck (back and the lumbar area too). To avoid being uncomfortable at work, invest in ergonomic office furniture solutions for businesses of all sizes, like a quality chair and footrest combo. When buying a chair, make sure it has a spacious seat, arm and headrest, adjustable height, and a posture mechanism. Also, your footrest should be easily adjustable for height and angle and have a bolt to lock it into place. If you get it right the combo will increase your productivity more than a MacBook. Not to mention your back will thank you for it.
A Lighting System
In a 2014 study, US researchers concluded that exposure to daylight in the office has an impact on the mood, activity, and the quality of life of office workers. Having a window as a primary light source means you can enjoy health benefits both directly (how well you see) and indirectly (mood and behavior). While having artificial light can be detrimental, it is still necessary as a secondary light source. To make light work to your advantage, get both desk and floor lamps for your office, in addition to the overhead lights. Having multiple light sources will minimize dimness and shadows, and increase the overall health of everyone in the workplace.
All-In-One Printer, Scanner, Copier and Fax
Despite having all your documents tucked away in your virtual folders, old-school businesses still use paper to send invoices, contracts, and forms. To solve this issue and save cash, you'll want to get an all-in-one machine that can print, scan and copy paper documents. Highly unlikely, but some businesses might still be using a fax machine to send important documents. So having one allows you to adapt to their style of business and can get you on their good side.
External Hard Disk
An external hard disk with a large storage capacity of 1 TB can also serve as a cheap backup system for highly sensitive files, or an extension of your HDD. If you work with large files, this gadget helps keep them safe and portable.
Gear up for your new office. Use these key elements to make a quality foundation for your working environment. Choose them based on speed, quality, and reliability, as well as price. Once you get started, you can determine what else your office will need and build upon the essentials.
Follow us on Flipboard, Google News, or Apple News