A look at the Altaro Office 365 Backup solution
Altaro's Office 365 Backup tool is extremely accessible and effective at preserving valuable data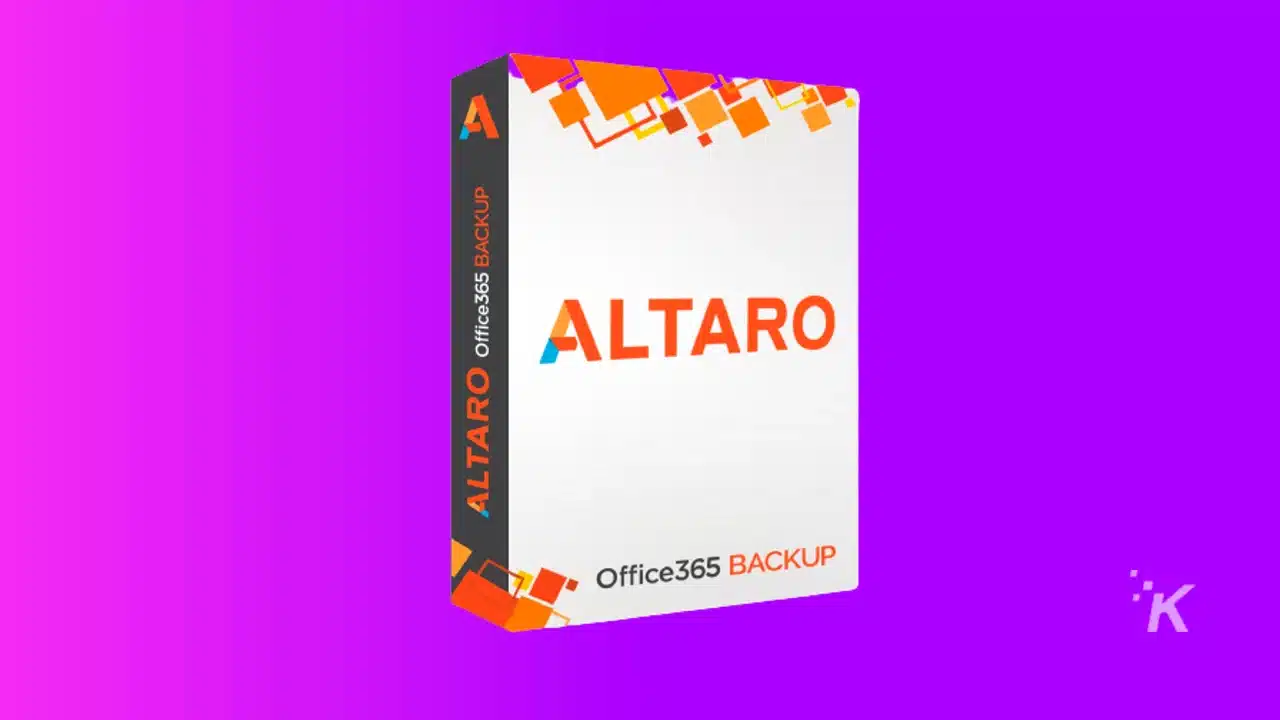 Ever since Microsoft Exchange's security was breached a few months ago, companies have been looking for ways to keep their data secure. Although the security issue did not extend to Microsoft Office 365 users, many enterprises have decided to look for third-party services that can keep their files safe from attacks.
As useful as the Office 365 suite might be, Microsoft does not automatically back up user data. This means that if a company were to encounter an error or a malfunction with its computers, there's a big risk that the data would be lost. The Altaro Office 365 Backup solution seeks to fix this issue.
What is Altaro Office 365 Backup?
Altaro Office 365 Backup is a cloud-based backup solution that helps users store their files in a safe, secure environment. Unlike other similar services, the Altaro one has the benefit of being cloud-to-cloud, which means that users do not have to worry about bandwidth, storage capacity, or local infrastructure.
The solution can be used to back up a wide variety of files created by the Office 365 suite of apps. This includes SharePoint sites, OneDrive files, User Emails (along with their attachments) and Teams Chats too.
Ease of use
When it comes to ease of use, the Altaro Office 365 Backup does not require any training or advanced knowledge to configure. The sign-up process takes only a couple of minutes and once this is done, users can link their Microsoft 365 accounts to the Altaro Portal.
You do not have to install anything on your machines or configure any local settings. All the features and settings can be found on your Altaro account page. Once you configure them, the tool will automatically fetch your files and safely back them up.
The linking process for the two accounts is very well explained. You will receive instructions for every step that you have to take and information explaining why certain types of information or passwords are required.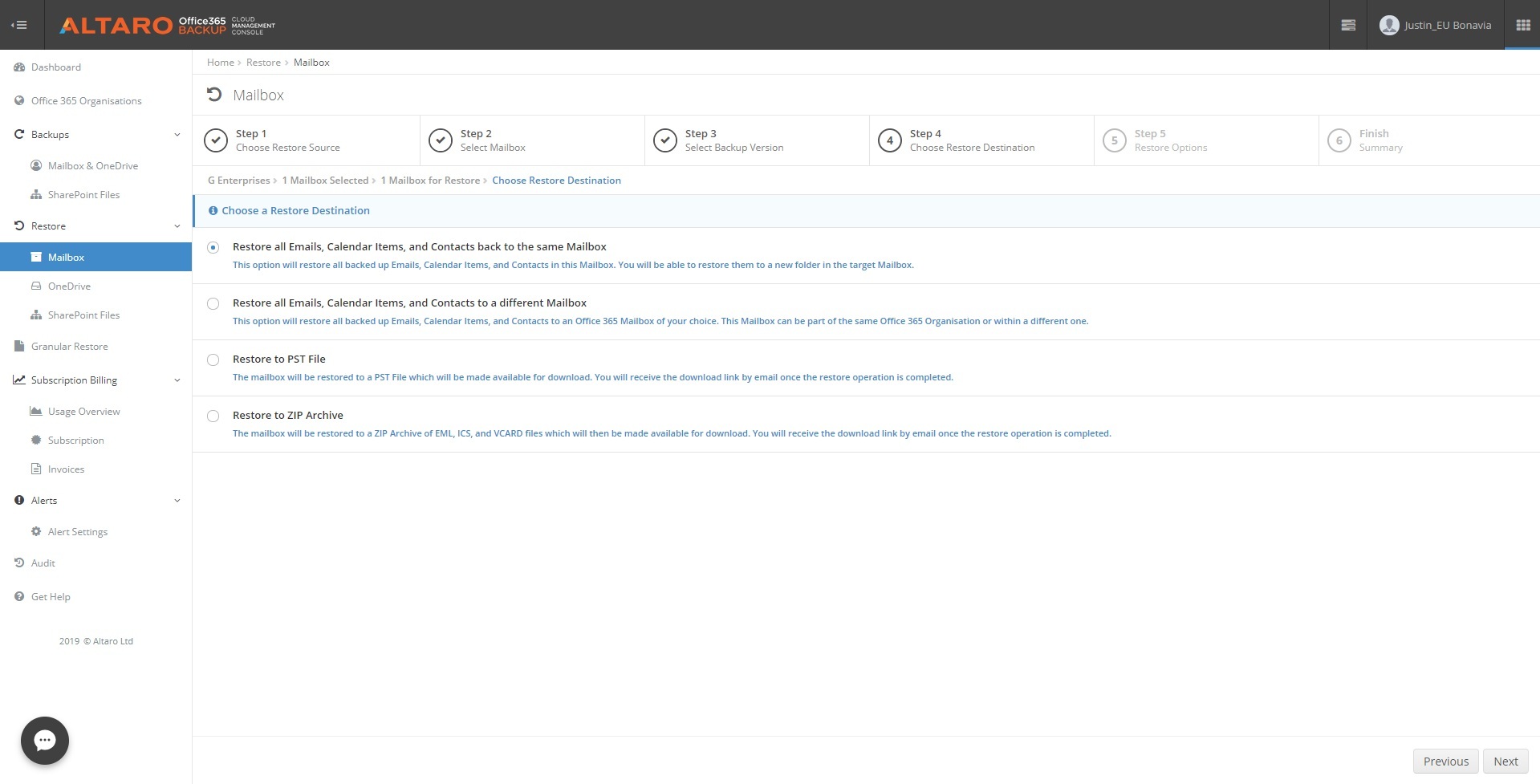 Once your files are backed up, Altaro does offer multiple ways of retrieving them. You can restore entire mailboxes and SharePoint sites, download the files in a ZIP archive, or perform a granular restore which allows you to select the exact files that you need.
Just like with the backup process, restoring the data is automated. Once you select what files you want to be restored, the Altaro tool will take care of the entire process and notify you when it has completed the task.
This having been said, keep in mind that this does not apply to the granular restore method. When using this feature, you will have to search emails by using filters like Sender Name, Recipient Name, Subject Name, Date, etc.
Altaro Office 365 Backup offers a ton of great features, here are some of our favorites:
Auto-backup function
The backup software can be set to automatically save the data of all users without requiring any specific input. You can configure the tool to backup Office 365 emails, attachments, contacts, users, Team Chats, and the files that are shared through them.
The Altaro backup tool can even save OneDrive and SharePoint files, allowing for companies to create complete backups of their data.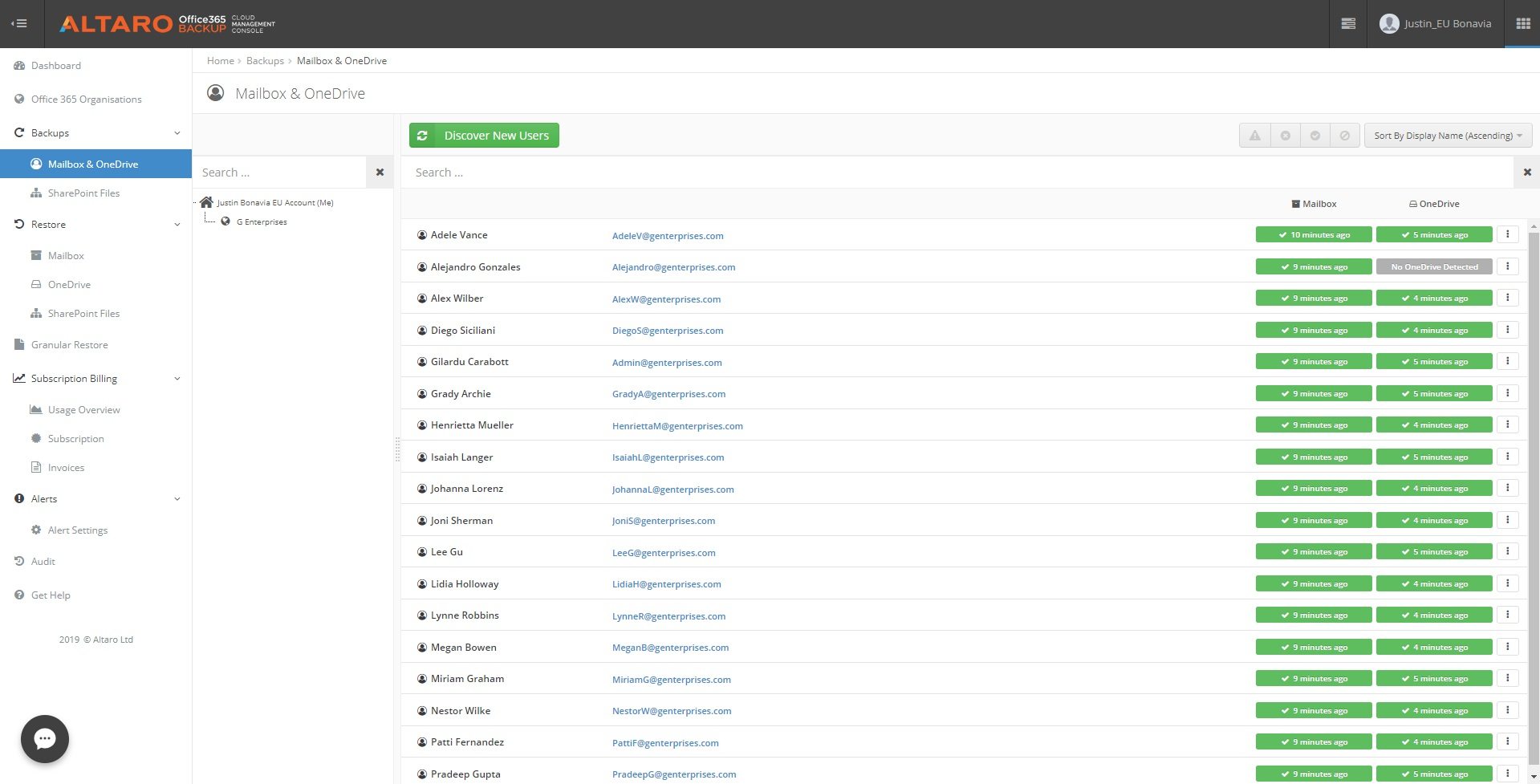 Unlimited backup storage
Enabling the automatic backup feature will constantly check for new files and save them to the cloud. In time, this data can take up a lot of storage space.
However, Altaro currently offers unlimited storage as part of its subscription, making the tool an attractive choice for fast-growing businesses or companies that have over 1000 employees.
Easy to scale up
The Altaro Office 365 Backup solution can be used to protect the files of a single individual or those of thousands of users within an organization and can scale out along with the organization's growth and increase in users.
High-level of data protection and disaster recovery support
All the data that is backed up to the Altaro cloud is encrypted and can only be accessed by authorized users. This can help you protect valuable information and also make it easy to recover the data if your servers are subjected to ransomware or cyber-attacks.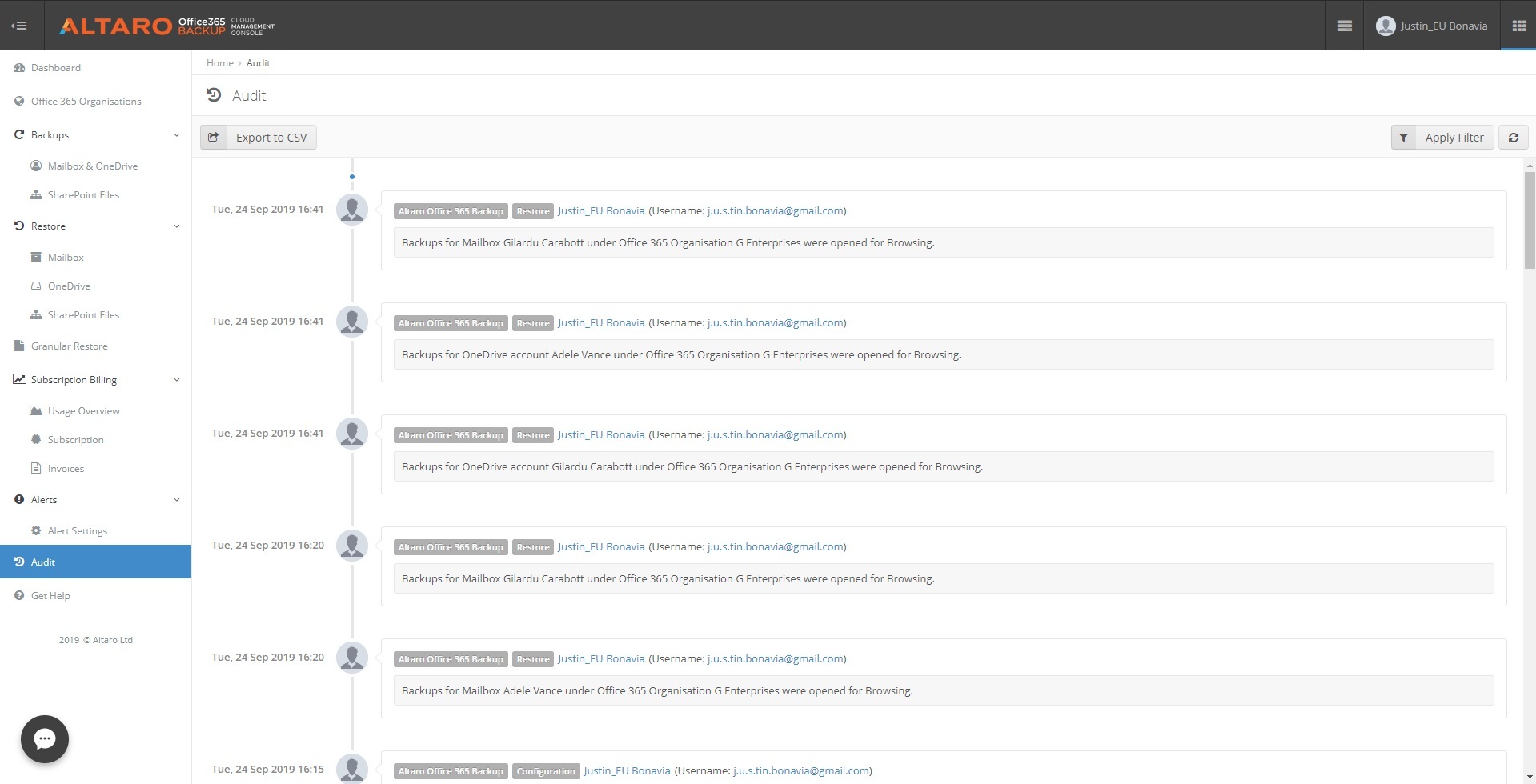 Pricing
The pricing is currently being handled per licensed user, with shared mailboxes and SharePoint Sites being backed up for free. This includes unlimited storage capacity and an indefinite retention period, but there is a minimum of 10 licenses that you have to pay for.
Furthermore, the number goes up in increments of 10, depending on how many licensed users there are within that organization.
Things we like:
Ease of setup with 365 tenant
The portal is very intuitive and easy to use
Backups/Restores are quick/easy
Relatively cost-effective
Quick and easy to restore files back into the mailbox
Cons:
The licensing policy can take a while to figure out and understand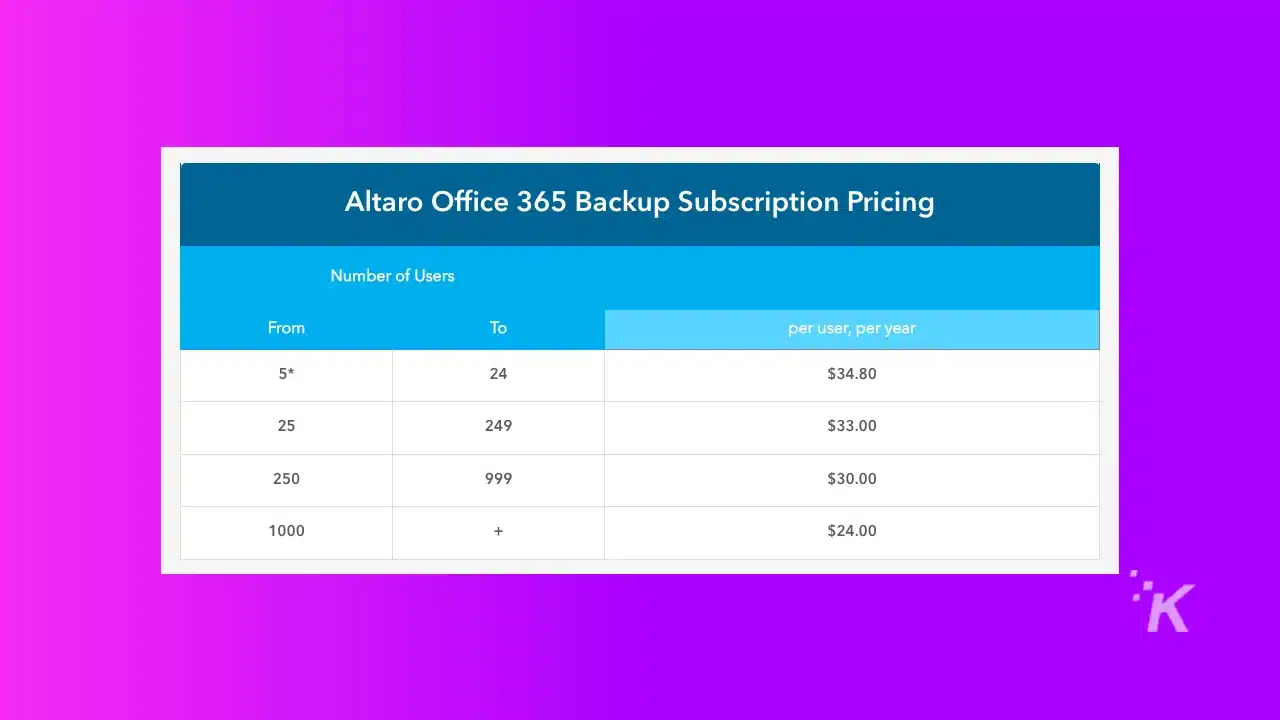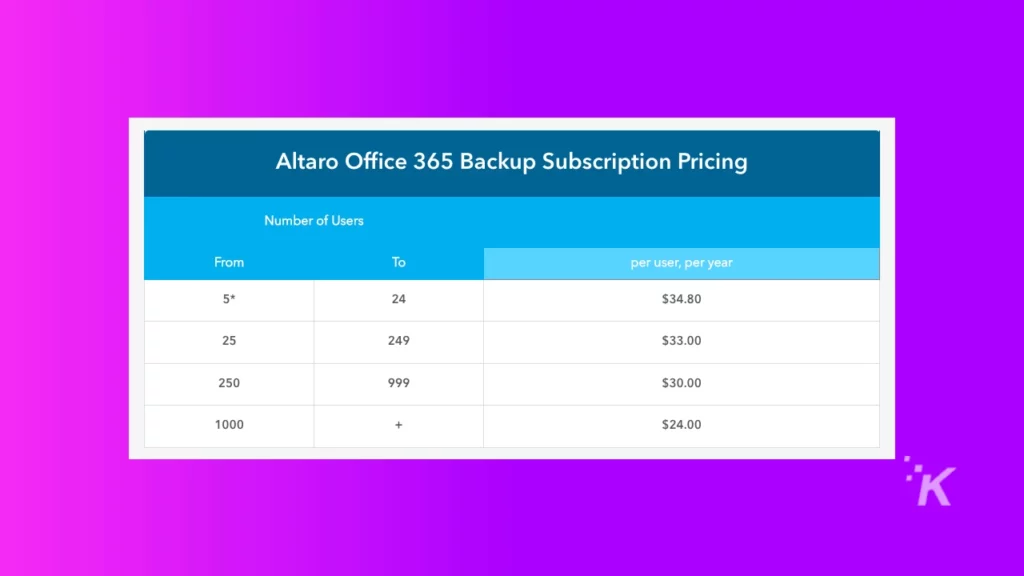 Conclusion
Although it is impossible to back up all the data created by Office 365, the Altaro solution offers users an easy way to save the most important files. The fact that it is cloud-to-cloud, along with the 30-day trial offered by the developer, makes the Altaro Office 365 Backup tool extremely accessible and effective at preserving valuable data.
The Trial Period is very useful to help the prospective customers test drive the tool before switching to the subscription version. In today's world, where cyberattacks are becoming more and more common, having a powerful backup solution can save you a world of trouble.
Have any thoughts on this? Let us know down below in the comments or carry the discussion over to our Twitter or Facebook.
Editors' Recommendations:
4 solutions to recover older versions of Word documents
What's the best way to backup data on a computer? 
Follow us on Flipboard, Google News, or Apple News