Steam puts a stop to the grossly inappropriate Active Shooter game
The developers have the right to make the game, but Valve also has the right to not allow it on their platform.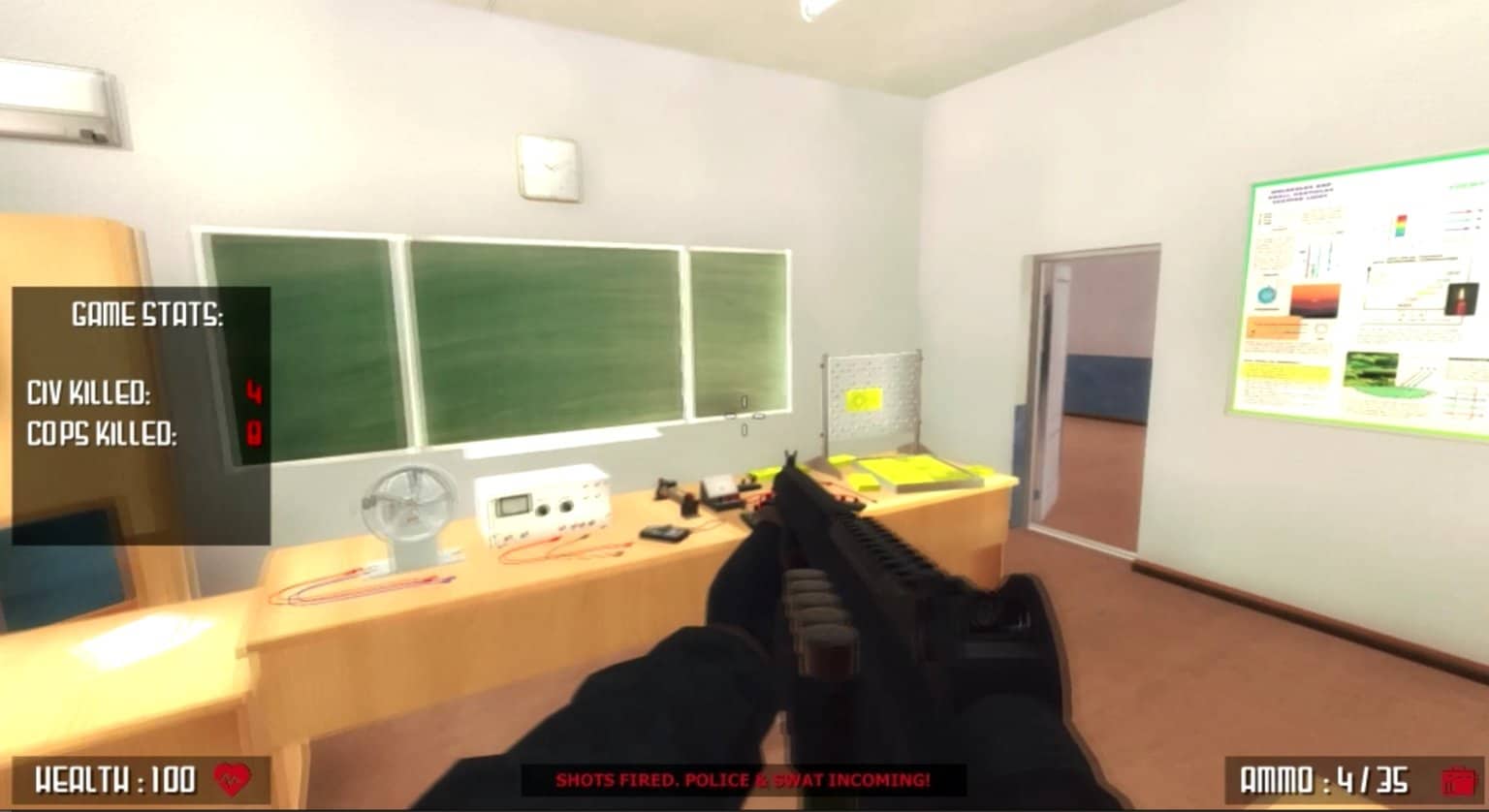 Active Shooter is a new game that will never see the light of day thanks to growing outrage. The game seemingly encouraged more school shootings although its creators think otherwise.
In Active Shooter, you can play from the perspective of a school shooter and are encouraged to kill as many civilians and law enforcement personnel as possible. You can also play as a S.W.A.T. team member in the game, and also as a civilian hoping to survive.
Before Steam's parent company, Valve Corporation, pulled the game, its description read,
Be the good guy or the bad guy. The choice is yours!

Depending on the role, your objective might be to protect and extract or hunt and destroy.
Trying to end growing backlash against the game, Russian game developer ACID went to the Steam Community and said: "this game does not promote any sort of violence, especially any soft (sic) of a mass shooting."
Instead, "Active Shooter is essentially a dynamic SWAT simulator in which dynamic roles are offered to players."
Yeah, right.
Before Valve pulled the game, a Change.org petition had gathered nearly 200,000 signatures asking Valve not to launch it on the Steam platform. Along the way, victims of last year's school shooting in Parkland, Florida took to Twitter condemning the game.
For example, Fred Guttenberg, who lost his daughter in the shooting, tweeted,
I have seen and heard many horrific things over the past few months since my daughter was the victim of a school shooting and is now dead in real life. This game may be one of the worst.

— Fred Guttenberg (@fred_guttenberg) May 27, 2018
From an emotional and business perspective, Valve probably made the right decision in pulling this game. Others might disagree, noting First Amendment protections.
For more gaming news, see: Retro is so hot right now, Intellivision is on its way back to a TV near you, Bethesda has just teased Fallout 76 prior to E3 2018, and E3 2018: What to expect from Microsoft's press conference.
What do you think? Should Valve have pulled the game? We'd love to hear your thoughts below.
Follow us on Flipboard, Google News, or Apple News