The AirSelfie2 drone fits in your pocket and is now available for purchase
It won a prestigious Red Dot design award, so it's pretty nifty.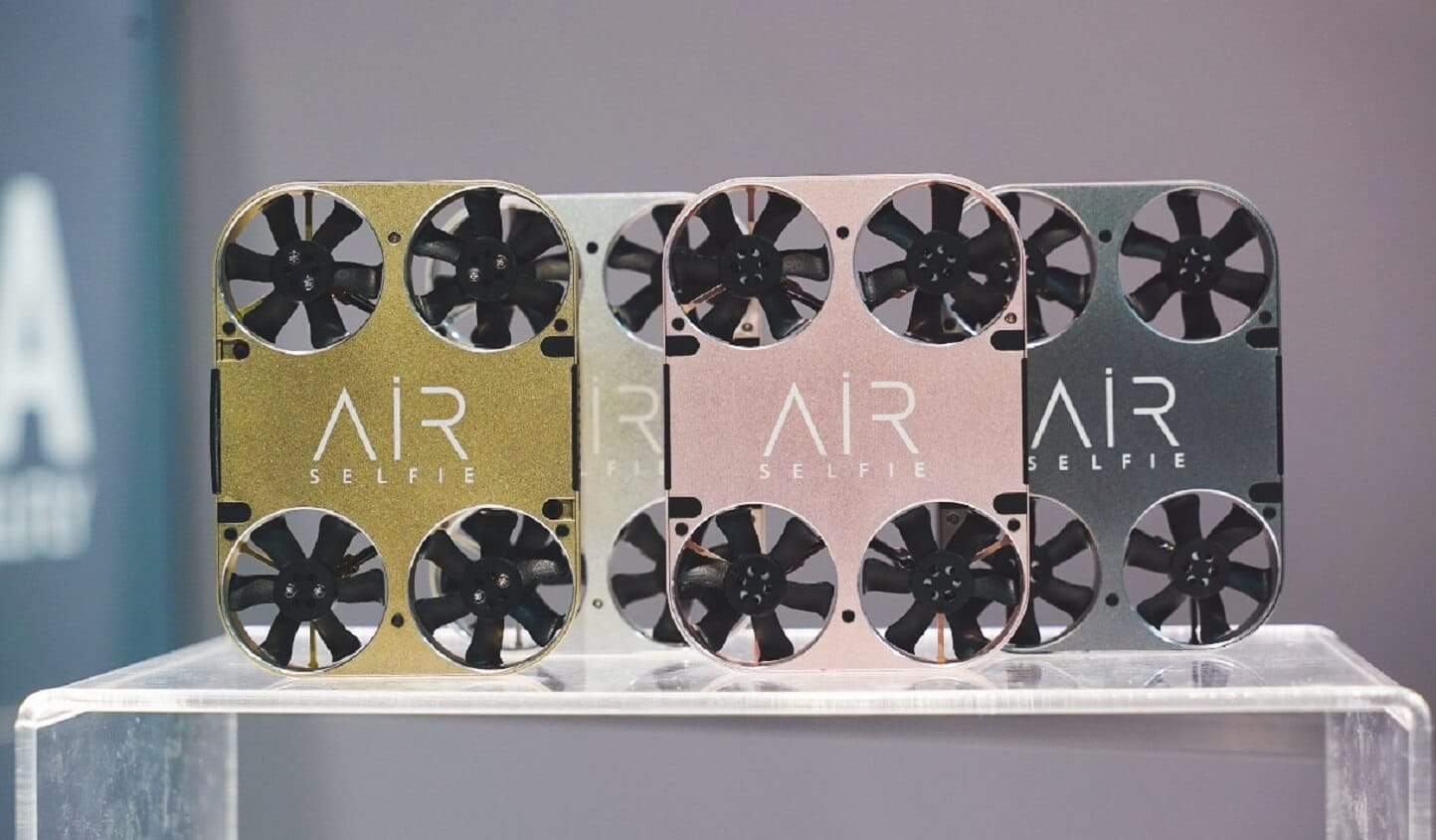 Let's face it, without a selfie stick, most camera selfies don't show much of what's going on. But what if you had a flying camera that fits into your pocket? The Red Dot award-winning AirSelfie2 is just that and is now available to purchase.
The pocket-sized flying camera made its debut at CES 2018, where it wowed crowds with its 12-megapixel camera for full HD photos and videos, a 400mAH lithium polymer battery that gives a flight time of five minutes, a powerbank-carrying case that recharges the drone when you stow it away.
We reviewed the original AirSelfie drone and while we loved the slick design and portability, it was let down by battery life, the quality of the camera, and the price. We'll be getting an AirSelfie2 in to see how improved over the original it is, so look out for that in the near future. With the price being lowered to $199, and the camera being completely overhauled to a much higher quality one, we have high hopes for the revised drone.
The increased 16GB internal storage means more shots before having to dump to a PC, and with it only weighing 3 ounces you'll barely notice you're carrying it. Perfect for making sure nobody in your group outings is stuck behind the camera, getting full-family photos to remember days out is priceless. It's also got an altitude SONAR and ground-facing stability camera, so it should be a more solid platform for photography while in the air.
Encased in a durable anodized aluminum casing, the AirSelfie2 can withstand the occasional knock, and with both Android and iOS apps available you'll be taking aerial selfies in no time.
It's available in four colors, silver, black, gold and rose gold, and retails at $199.95. You can pick one up from the AirSelfie official store.
For more tech and gaming, make sure to check out:
Follow us on Flipboard, Google News, or Apple News