Amazon's new Prime Air delivery drone can carry up to 5 pounds and detect clotheslines
I bet I live outside the delivery area (again)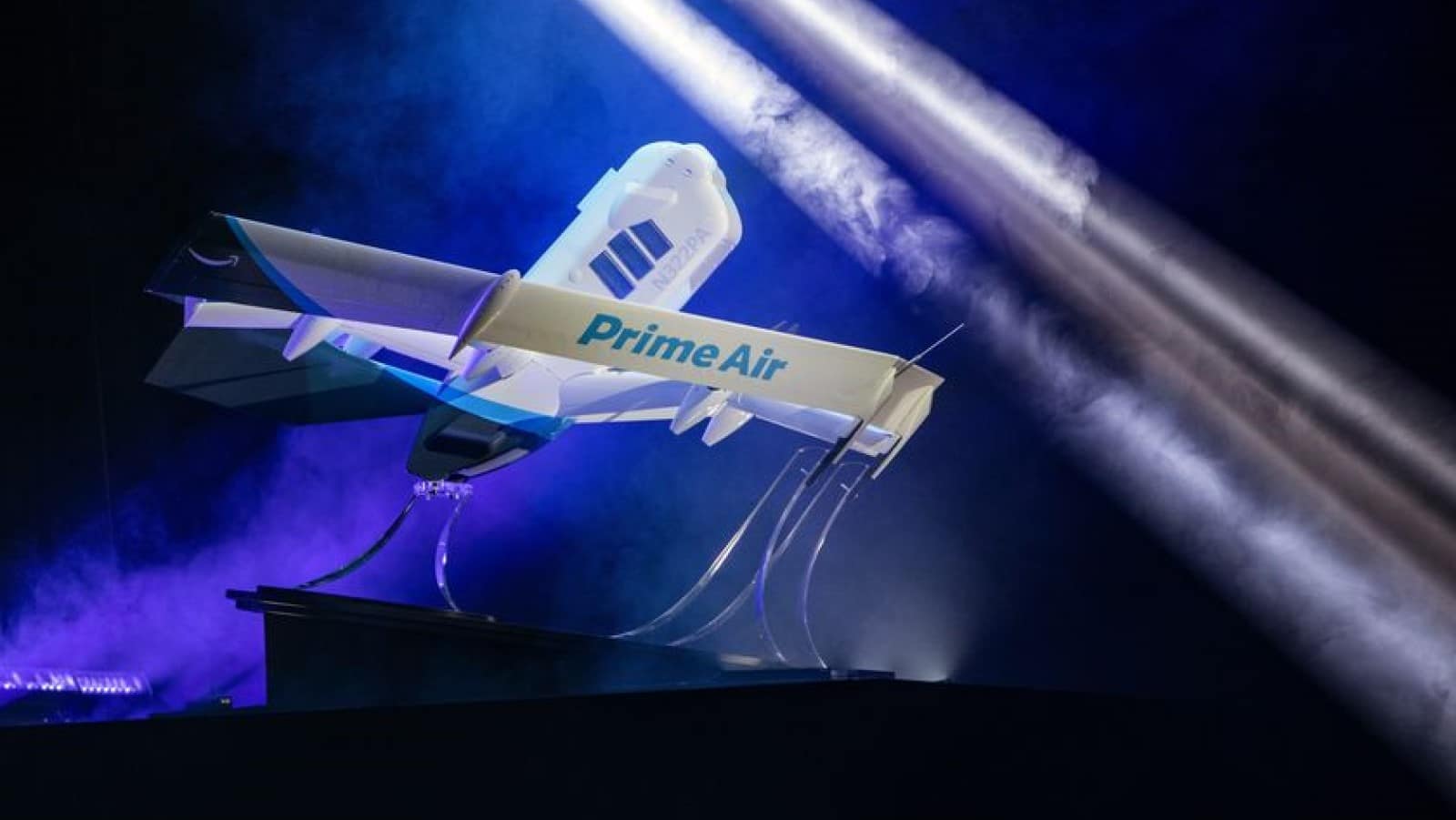 Yesterday, Amazon took the covers off its newest drone for its Amazon Prime Air drone delivery service.
The new VTOL design wouldn't be out of place in any of your favorite sci-fi shows, with a special wing design that rotates for forward flight.
It's Prime time for Amazon's drone delivery business
READ MORE: Amazon's Prime Air drone delivery service is taking flight in California
Assuming Amazon's Prime Air drone delivery service gets off the ground, it will join a crowded marketplace. FedEx, Google, and numerous startups are all racing to fill the skies with technological marvels to deliver the most boring of products like toothpaste.
Amazon tested over 50,000 drone configurations on a computer simulation before arriving on this revolutionary design (anyone for Space Engineers?)
The drone is roughly six feet across, which is about how deep they'll bury you if one hits you in the head
Inside is multiple computers that take the data from a wide array of cameras and other sensors to ensure safety
According to Amazon, the drone can detect clotheslines and utility wires – a pretty impressive achievement if true
The delivery drone has a 5-pound carrying capacity. Amazon says that means it can carry somewhere between 75-to-90-percent of the items delivered by the company
Takeoff and landing are handled by a fairly traditional six-rotor configuration, with a six-sided shroud around the drone to protect anyone close by from injury. That shroud pivots into a high-efficiency wing to enable forward flight, the first delivery drone to use this kind of configuration
VTOL is notoriously unstable, so if Amazon has cracked it with this drone, maybe the next versions of the Army's Osprey could have a similar design.
Honestly, if drones will lose fewer packages than Amazon's other delivery carriers I'm all for this. I do wonder about apartment dwellers though, as the delivery drones seem to be more friendly to homeowners. Maybe drone delivery will be the next divide between the haves and the have-nots.
What do you think? Interested in Amazon's drone delivery service? Let us know down below in the comments or carry the discussion over to our Twitter or Facebook.
Editors' Recommendations:
Follow us on Flipboard, Google News, or Apple News