AMD gave us a sneak peek at the next generation of Ryzen processors
2019 should be interesting.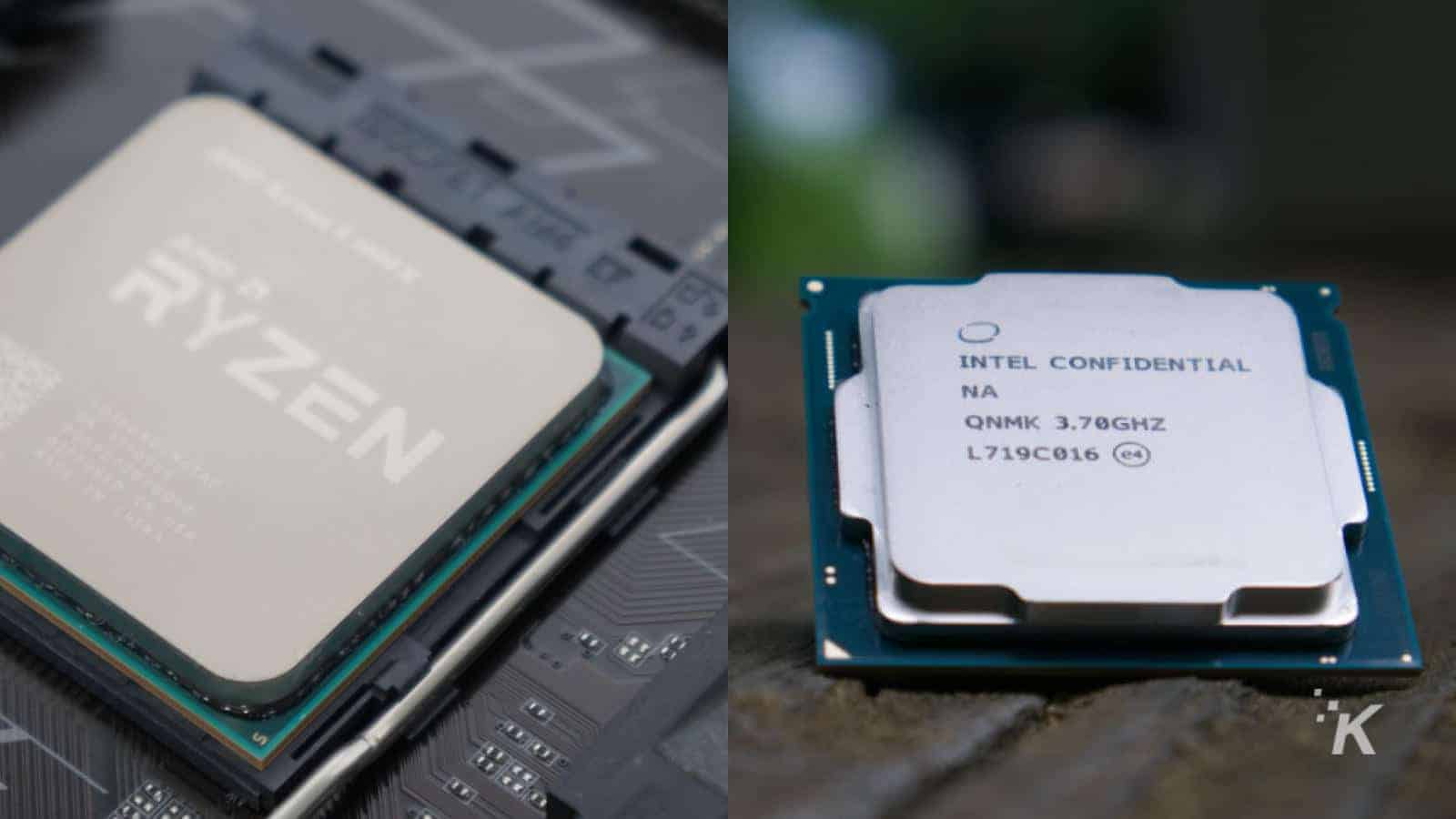 While having Phil Spencer, head of Xbox, come on stage to talk about the future between AMD and Xbox, and the announcement of the Radeon VII graphics card based on second-generation Vega was music to gamers everywhere, AMD wasn't done there.
Squeezing in at the end of the hour-and-a-half showcase was a showstopper, with a live demonstration of a prototype 8-core Ryzen 3000 desktop chip versus the current king of gaming, the Intel 9900K.
Finally some parity
In the Cinebench R15 demo, the Ryzen system was neck-and-neck with the rival chip (at stock speeds). The power consumption of the Ryzen system was 35-percent lower, with an average of 133 watts vs the 179 average from the i9 system. We've all been told of the benefits of the 7nm process vs the 14nm node, and now we have some proof of that.
With the process shrink to 7nm, power consumption, clock speeds and somewhere between a 12-percent and 15-percent IPC uplift should be possible, so it will be interesting to see how the chips perform under independent reviews.
Check it out
More about the Ryzen processors
What's more, and possibly of more interest, the Ryzen chip wasn't at final clock speeds. That means there's likely more in the tank to come before the chips hit the market in Q2 or Q3 of this year. That should be good news to gamers and content creators, as the AMD parts have historically had a price advantage vs their counterparts.
The Zen 2 design has also changed, from a CCX design to a chiplet one. That means the I/O section of the chip has been separated from the cores. The new I/O comes with support for PCI-E 4.0, and likely some new features that we will hear details of in the coming months. The processors are still back-compatible with 300 and 400-series motherboards, and it's possible that PCI-E support will also come to those boards, for the top x16 slot only.
I'm eagerly awaiting more details as they get released, to see how they stack up with the rumors of things like a 16-core, 2 chiplet CPU. The CPU market hasn't had real competition for ages and now things are hotting up.
What do you think? Excited for PC gaming in 2019? Let us know down below in the comments or carry the discussion over to our Twitter or Facebook.
Editors' Recommendations:
Follow us on Flipboard, Google News, or Apple News