Whirlpool is working on a smart oven that uses an LCD screen and augmented reality
I don't cook, but maybe this could convince me. Maybe.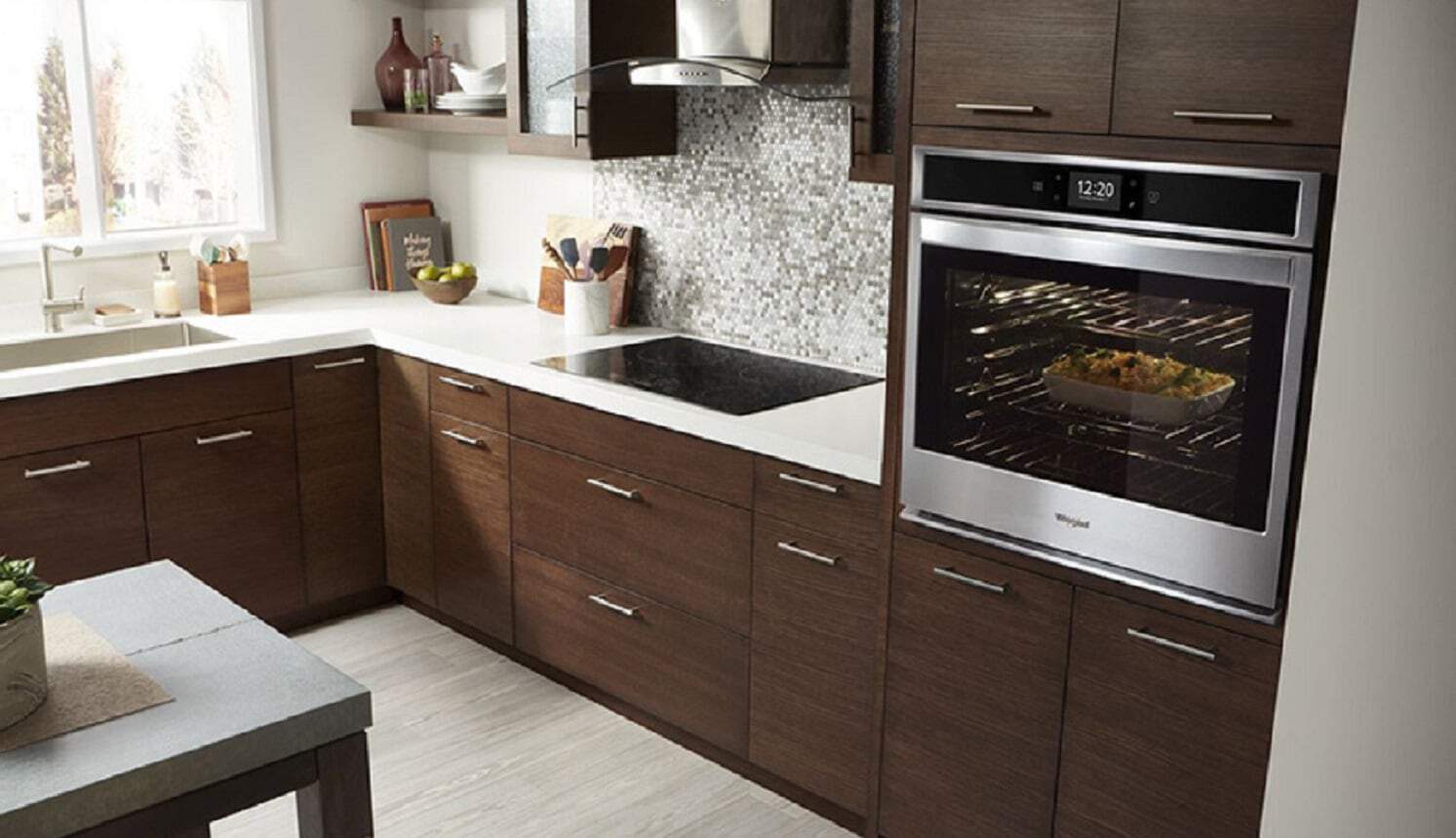 Companies continue to shove smart technology into anything that has a shred of hope of catching on. Now, Whirlpool has showcased a new product, called the Whirlpool Connected Hub Wall Oven, at CES 2019 that replaces the traditional oven door with an LCD screen.
While it's easy to sit back and judge this thing as nothing more than a gimmick, it does have some promising features that could benefit families that are always on the move or have conflicting schedules.
More about the Whirlpool Connected Hub Wall Oven
So, with this oven, users would be able to integrate family calenders into the system. With this information, Whirlpool and its accompanying Yummly platform would be able to suggest recipes and meals that can fit into time slots that would allow the entire family to enjoy a fresh-cooked meal.
It will also offer personalized recommendations based on preferences and, also through the Yummly platform, give step-by-step instructions on meal prep. Coordinated cooking will also be present, making it easier to know when to cook certain aspects of the meal so that it all is ready at similar times.
Augmented reality in your oven
The augmented reality part of the whole equation is that these things will be displayed directly on your stove's front LCD panel. It will also indicate which racks everything should go on.
With cooking, especially for novices, it is always tempting to open your oven's door to check on your meal. The problem is that it lets out quite a bit of the heat. For this, Whirlpool will use what it is calling "internal vision system" to let people tap into a camera and zoom around on the meal to check in on the progress.
Honestly, this all sounds pretty great, but my biggest question is how long will the LCD screen hold up considering it is constantly being exposed to high levels of heat?
What do you think? Would you want a smart oven in your home? Let us know down below in the comments or carry the discussion over to our Twitter or Facebook.
Editors' Recommendations:
Follow us on Flipboard, Google News, or Apple News