AMD announces the first 7nm consumer graphics card, the Radeon VII
Well, this was unexpected.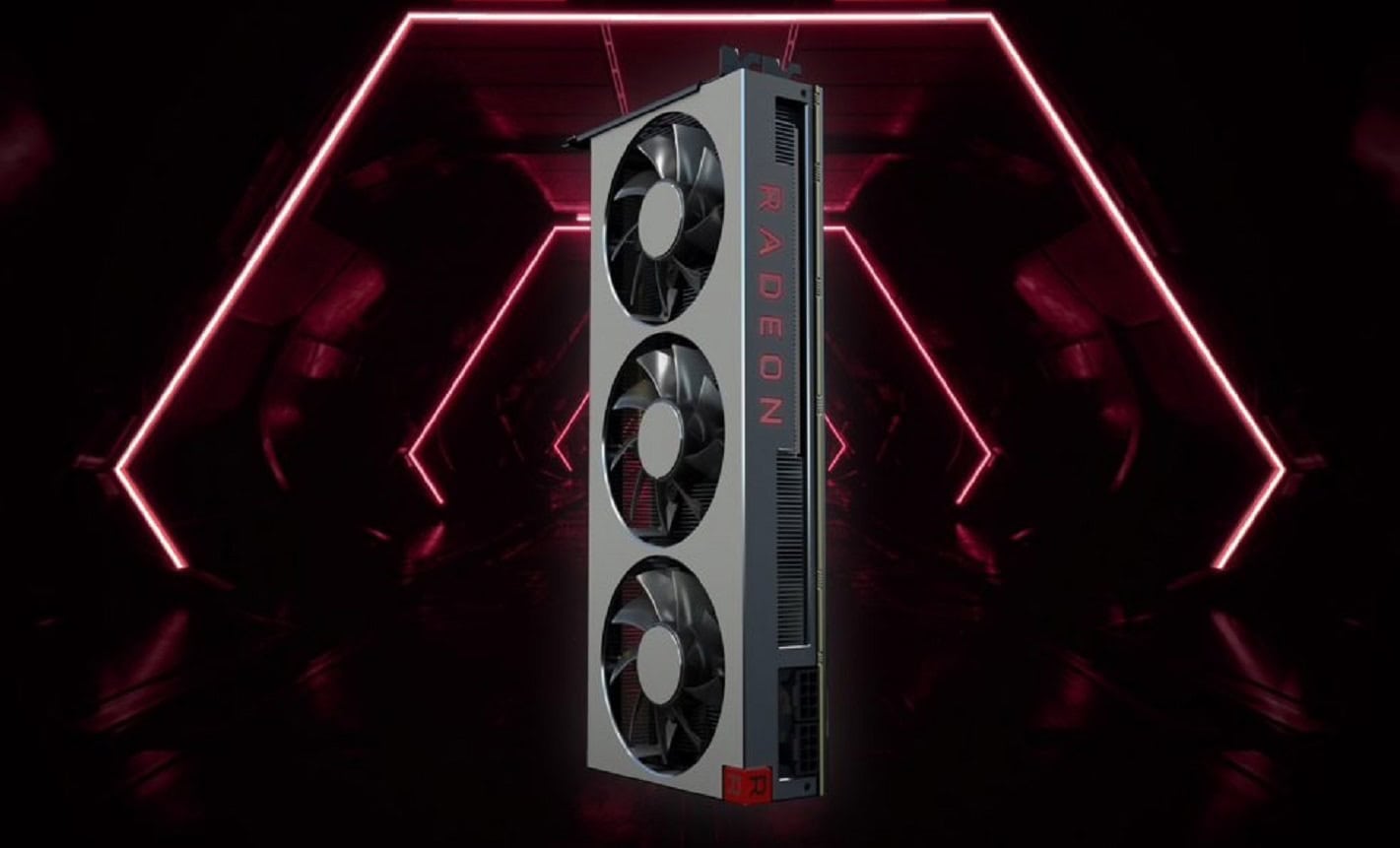 Back in June of 2018, AMD showed off its very first products on the 7nm node. Both the Instinct graphics accelerator and the Epyc CPUs were slated for the data center, with a promise to gamers that "we are definitely bringing 7nm to gaming GPUs as well, so stay tuned on that." Well, that day has come, with AMD announcing the Radeon VII, the first consumer 7nm graphics card.
The Radeon VII comes with 60 compute units, a max clock rate of 1.8 GHz and is built on the second-generation AMD Vega architecture. That makes it just slightly less powerful than the MI60 Graphics Accelerator released last year. 16GB of HBM2 memory with a 1TB/s bandwidth feeds that Vega core.
What does this mean for gaming?
With process refinement comes increased power, and the Radeon VII manages to push some decent framerate improvements over the first-gen Vega cards. 4K gaming at max settings gives gamers a 25-percent jump in Fortnite, a 42-percent jump in Strange Brigade (running in Vulkan) and a 35-percent jump in the DX12 version of Battlefield V.
AMD also showed off a live demo of the Radeon VII running Devil May Cry 5, running at 4K. A demo of The Division 2 was also shown off by David Polfeldt of Ubisoft's Massive Entertainment, and I can't wait to get my hands on that in March.
AMD and Ubisoft's partnership
The partnership between AMD and Ubisoft is bearing fruit, with Freesync 2 HDR support, DX12 and technologies like asynchronous compute, rapid packed math and shader intrinsics. Don't worry too much about the buzzwords, just know that your game will look better, and perform better with this tech under the hood.
AMD Radeon VII is the highest-performance gaming graphics card we ever created. It is designed for gamers, creators and enthusiasts who demand ultra-high-quality visuals, uncompromising performance. and immersive gaming experiences
AMD's long history of computing comes into play with content creators getting up to 36-percent more performance over last generation's RX Vega 64. Both Blender and DaVinci Resolve 15 showed a 27-percent jump in performance, with a 62-percent jump in GPU compute workloads based on OpenCL scoring.
When can I buy it?
With availability starting February 7th, the Radeon VII will cost $699. That's just less than the GeForce RTX 2080 that AMD is positioning the Radeon VII against, so it should be a welcome boost for AMD in the market, providing that the supply issues of prior launches don't repeat.
For a limited time, the Radeon VII will come with the "Raise the Game Fully Loaded" bundle with PC versions of Devil May Cry 2, Tom Clancy's The Division 2, and Devil May Cry 5.
What do you think? Plan on making the upgrade? Let us know down below in the comments or carry the discussion over to our Twitter or Facebook.
Editors' Recommendations:
Follow us on Flipboard, Google News, or Apple News