Review: Strange Brigade – Strangely beautiful but lackluster gameplay
There's something strange about the Strange Brigade.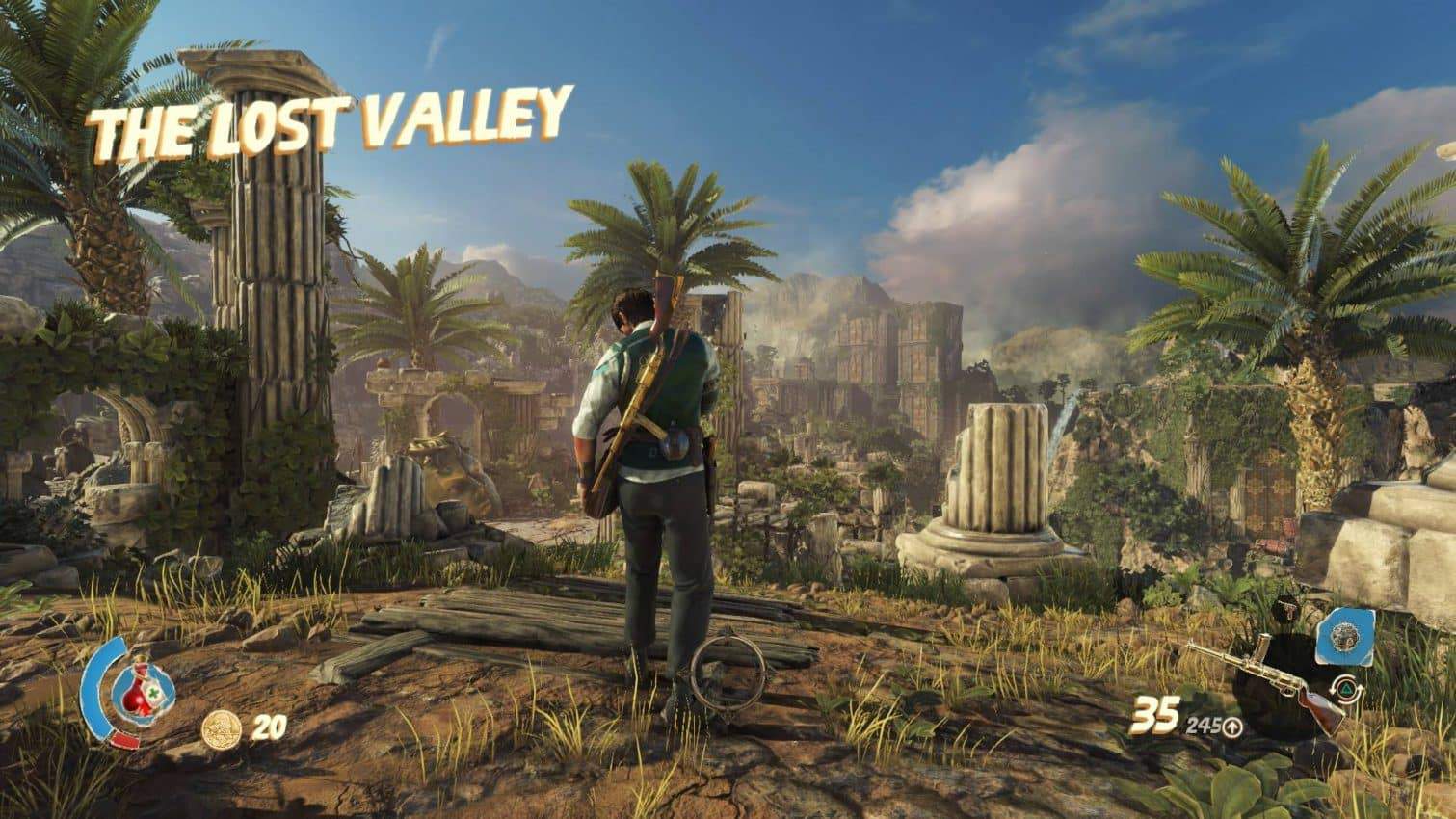 The Good
Playing this game with a full squad is an 8+ scored experience!
Strange Brigade is prettier that it probably should be
Characters are unique enough that you won't feel bogged down replaying content
The Bad
$50 game, $35 DLC and it feels like a glorified $20 title
Gun play is loose at best and is so integral to gameplay that it can be frustrating when playing solo
The variety of enemies is actually rather bland
Strange Brigade is a game that surprisingly stands out from the crowd in many different ways. Unfortunately, many of those ways aren't something to brag about.
On paper, Strange Brigade sounds like an absolute riot. You play as one of a handful of cheesy b-movie tropes and fight zombies and ancient evils through temples and tombs as you pit your bullets and brains against the dangers that await you. The idea of playing with friends while killing B-movie monsters and solving puzzles sounds cool, but Strange Brigade's inability to double down on any real concept ends up hurting the gameplay.
Ultimately, at its core, Strange Brigade is a co-op 3rd person shooter that has some puzzle elements and tons of collectibles. None of these collectibles are too difficult to find and usually can be found with a semi-detailed run-through of an area before you move on. Puzzles end up being a simple matter of pattern memorization that ends up completely trivial if playing with at least one other person that is willing to communicate.
The shooting elements could use some work
The shooting elements of the game are its biggest issue. If you can, imagine pounding three of the strongest drinks you've ever had and then trying to shoot something while holding a gun a full arm's length from your body. That's what Strange Brigade's shooting feels like.
It's a bummer too because Strange Brigade isn't a bad game. It's a good game with really poorly executed elements. On a level of charm, there aren't many games this year that can go toe to toe with Strange Brigade and that says a lot. There are four (five if you count the free DLC character and six if you count the first paid one) characters that you can play as in Strange Brigade and each has their own distinct personality and abilities.
The characters of Strange Brigade
You got the grizzled soldier that is deadly and cold, his ability is an explosive tackle. There's the African demon hunter that specializes in magic and AoE attacks. There's a plucky engineer that happens to be a bit of a bumpkin and also a demolitions expert. Finally, you have Great Value Indiana Jones who has strengths in the mystical side of things and an eye for secrets. I played most of the time with Kirkland-brand Indy, but spent time with all the characters as well.
When a full team is together, Strange Brigade is at its best. The need to fire accurately is negated with crossfire and characters have the ability to focus on their overall strengths. The game moves at a much quicker pace and you can take on a task while the team is fighting waves of enemies. I feel like this is the game that Rebellion meant it to be. Even better, the characters banter with each other and they usually have something pretty entertaining to say. Even here, though, there's a drawback.
The thing with Strange Brigade is that if this was a cheaper title that could cost slightly more than a full-priced game for me and three other friends to get into, I could see this be a monster hit. Sadly, that isn't the case because the game has a $49.99 cost and then there's a season pass for $34.99. That means that if four people wanted to get together and get the very most out of the Strange Brigade experience, we'd be talking about a $340 cost.
To put that into perspective, you could buy Destiny 2, all of the first year content, Forsaken and the annual pass for the same price. Strange Brigade is good and all and has its unique charm, but the numbers don't add up.
Strange Brigade is available on PlayStation 4, Xbox One, and PC. A review copy was provided for the purpose of this article.
Editors' Recommendation
The Good
Playing this game with a full squad is an 8+ scored experience!
Strange Brigade is prettier that it probably should be
Characters are unique enough that you won't feel bogged down replaying content
The Bad
$50 game, $35 DLC and it feels like a glorified $20 title
Gun play is loose at best and is so integral to gameplay that it can be frustrating when playing solo
The variety of enemies is actually rather bland