Apex Legends hits a whopping 10 million players in only three days
It's honestly a whole lotta fun.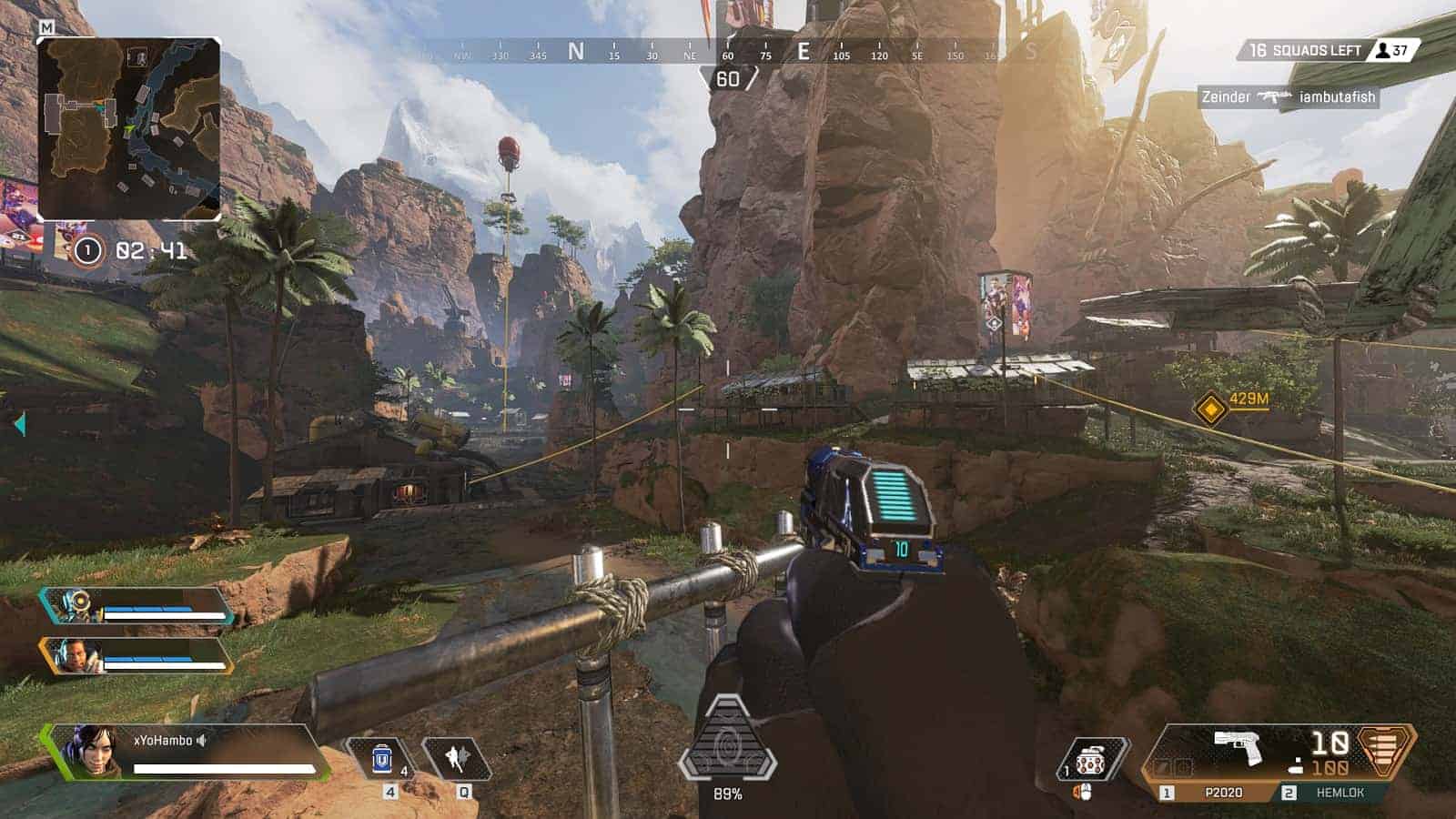 Battle royales are definitely the flavor of the day year, with many coming and many going, lost in the wake of the Fortnite wave. Sure, you have games like PUBG which are steadily trodding along, but none have really put a dent in Fortnite's dominance of the genre. That could be changing with Apex Legends, however.
Announced recently, the first-person battle royale hit an astounding 10 million players in its first three days of existence. Powered by streamers and a free-to-play model, Apex Legends has all the right ingredients to actually be a Fortnite competitor in the world of battle royale. But maybe competitor isn't the word here, instead, both can exist and prosper at the same time due to the differences in playstyles and themes.
Fortnite, which is as much about building and dancing as it is shooting differs from Apex Legends in that it is more focused on quick gunplay and its Overwatch style Legends. These Legends all have different abilities and makes each engagement different in its own way. One minute you could be dealing with a super fast Wraith who uses portals and stealth to flank enemies or you could end up fighting Lifeline, a tough-as-nails healer who can heal the whole squad.
And the world squad is important here. At present, Apex Legends only offers squad play. Teams of three jump into the map together and while the team comp aspect is nice, if EA wants to keep a large range of players engaged, it will need to add both solo and duo play to do so. It's become a staple of battle royale titles and many of us have a duos partner ready to go, but don't love the thought of playing with a third random.
Overall, it will be interesting to see what EA does with the title. The company doesn't have the best relationship with gamers, just look at what happened with the early days of Battlefront II. Granted, to give credit to EA, the company did pivot and change its monetization scheme, but honestly, at least for the Star Wars game, it was too little, too late.
Apex Legends is available for free on Xbox One, PlayStation 4, and PC.
Are you playing Apex Legends? Enjoying your time with it? Let us know down below in the comments or carry the discussion over to our Twitter or Facebook.
Editors' Recommendations:
Follow us on Flipboard, Google News, or Apple News