Artifact, the digital card game from Valve, will require you to spend real money
This is honestly a huge letdown.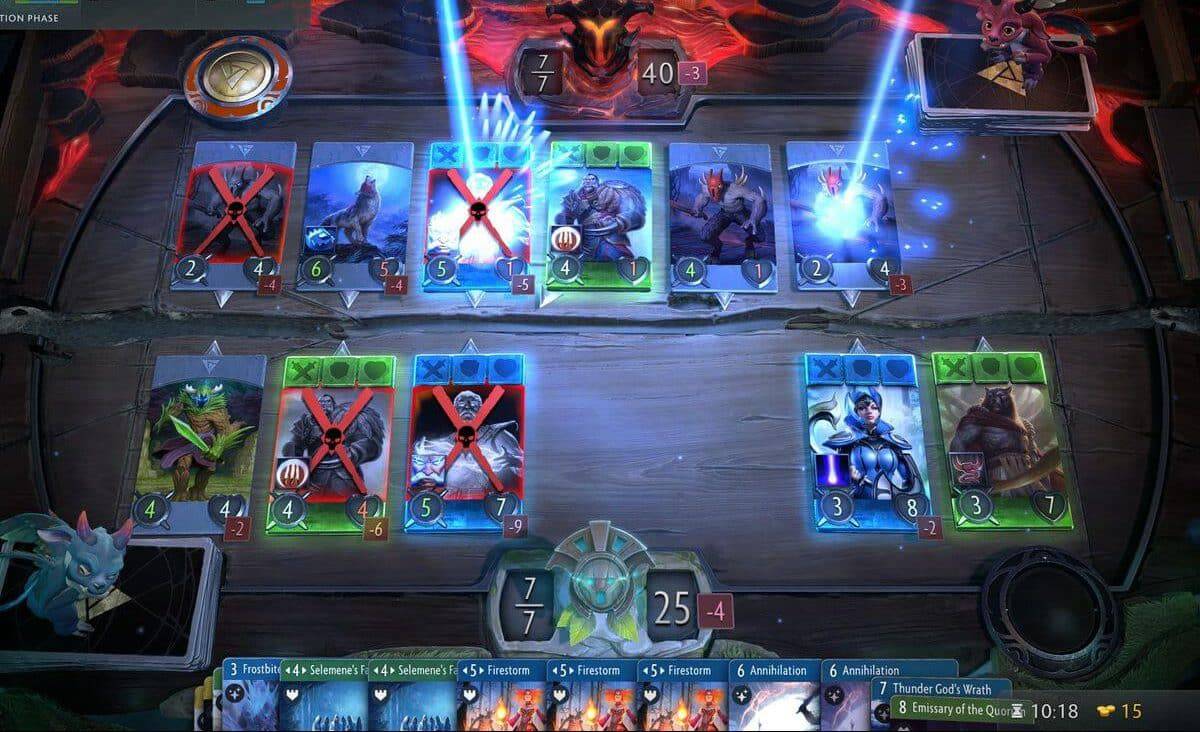 We covered Artifact a few weeks back, but now we're starting to see more information trickle in about what to expect from the title. And honestly, it's a bit of a letdown, and this is coming from someone that has spent thousands on Magic the Gathering cards.
Why is that important? Well, like real life Magic the Gathering, it looks like Valve's battle card game will require you to spend money to play. As in – besides two starter decks and ten randomized packs of cards that come with the $20 game – all of your digital cards will have to be purchased with real money.
In an interview with GameIndustry.biz, Valve programmer Jeep Barnett and Richard Garfield (creator of MtG) discussed this system and what they hope from it. They discuss how this aspect of "zero grinding" will improve the experience, as free-to-play games always have to sacrifice certain things to make it work.
While this sounds very much like pay-to-win, Garfield is adamant that it is not. "It's not pay-to-win. It's pay to participate. Any hobby you have, you have to invest something."
Ok, yes, maybe, but again, we're talking about digital cards for a game that could have support cut at any time, making those "investments" literally worthless. Unlike MtG, where all you need is some friends and a card table, this is dependant on Valve continuing support for their game.
Yes, you will be able to trade cards through Steam, and surely commons will be cheap, but there is only so much you can do from trading up and making smart trades. You are supposed to play the game, not game the system looking for cards.
Also, for what it's worth, there will also be an unmoderated game chat present in Artifact.
Says Barnett,
Psychologically, we find that people misbehave when there is somebody else to observe them misbehaving. When it's a one-on-one game, what is my motivation for saying something awful?
This person has never played a 1v1 in Rocket League, or any game, for that matter.
I was extremely excited for Artifact, but I must say, this recent news does not help bolster that excitement in the least. We'll know more soon, as Artifact is scheduled to release on November 28 for Steam. There is also a mobile version in the works for a 2019 release.
What do you think of the news? Is this pushing you away from the game? Let us know below.
For more gaming and tech news, check out:
Follow us on Flipboard, Google News, or Apple News