This bad-ass Beam router will put the smack-down on your ISP's prying tendrils
Damn the man.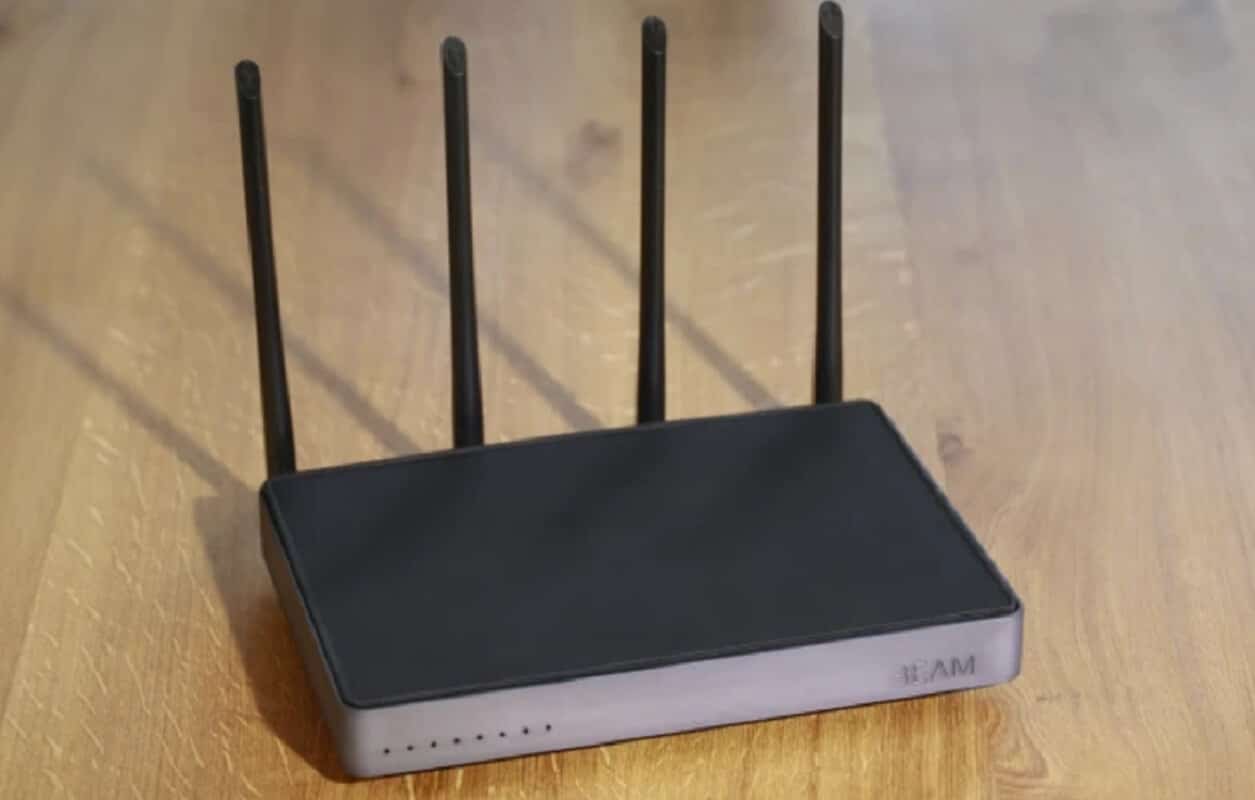 Last year Brooklyn, NY based Passel launched the Flter router, a router that encrypts your web activity, hides your physical location, and protects your hardware from any type of digital threat at the router level. While using a VPN is always a good idea, having that kind of security at the router level is just bad-ass.
The crowdfunding campaign for Flter was highly successful to the tune of $600k. So of course, Passel set to work on its next product, a router that puts all other routers to shame with its level of security and encryption. The Beam router has already surpassed its meager $30k goal on Indiegogo.
The reward levels start at $199, which is a hella fair price for this type of router. The best deal is the top reward, $399 for the Beam router and a lifetime subscription to Passel's proprietary Forcefield VPN.
The best feature of the Beam router, the one that will turn your nips to glass cutters and your crotch to pudding, is that it encrypts all of your information so your ISP can't see what you are doing and services can't track you.
Let's roll over that line again. It encrypts all of your information so your fucking nosy-as-hell ISP that is probably selling your demographic information can't see a goddamn thing. Not a single iota of your data. You are a user on a network and that is it. They can't see you download torrents, they can't see you watching that weird porn you like, the ISP is blinded.
That's huge. And because the encryption is at the router level, you can use P2P applications and access geo-restricted content without any additional software. Considering that Facebook is selling our internet lives left and right, Google is up our asses every day about everything we do, and your ISP is just a bastard, this router should be nothing short of a necessity in your home. Plus, the Forcefield VPN (which is a subscription service) will protect all your devices whether you are at home or not.
The Beam has four antennas that you can play with, a 2GHz dual-core processor and co-processor to maximize that sweet WAN/LAN throughput and gigabit Ethernet and 2500mbps WiFi speeds. Traffic through the VPN is encrypted and can hit speeds up to 250mbps. Noice.
By the time I finished these paragraphs, the $199 option was gone, but you can still get in on the $299 reward option, which offers 1-year of the Forcefield VPN. Or you can continue buying shit routers and letting your ISP get all up in your digital underwear drawer.
What do you think about this router? Would you buy one? Let us know in the comments.
Follow us on Flipboard, Google News, or Apple News