The best free password managers (2023)
You have some great options to choose between.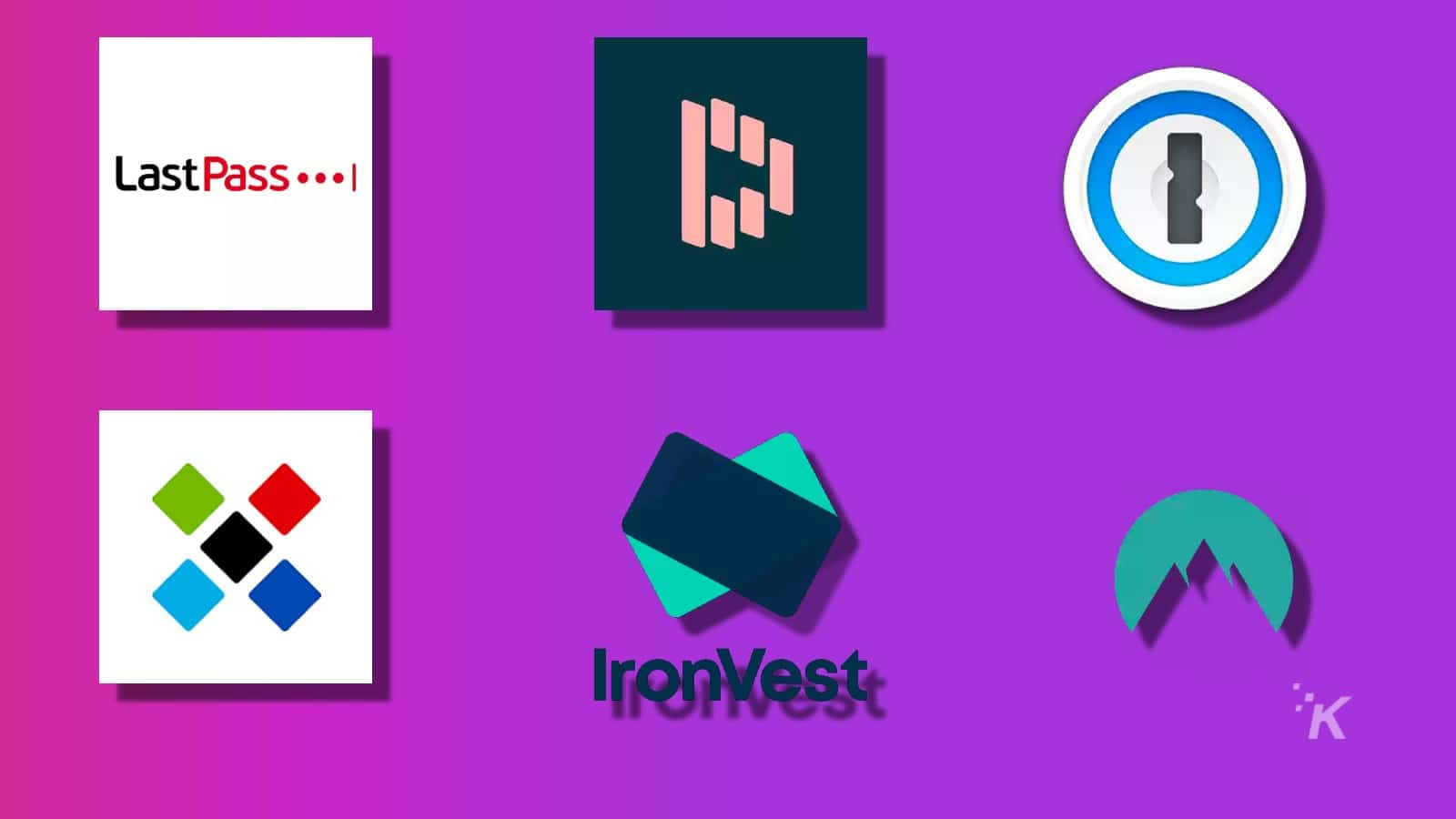 KnowTechie is supported by its audience, so if you buy something through our links, we may get a small share of the sale
Quick Answer: The best free password managers mentioned in this post include Dashlane, 1Password, Sticky Password, Blur, and NordPass. We recommend reviewing the features and security of each before making a final decision.
As long as technology exists in the spaces it does, like the internet and the cloud, passwords will always be necessary.
We have been changing them up in recent years, like using fingerprints or facial recognition to get into some devices; otherwise, passwords remain largely the same for most programs or website accounts.
Trying to pick a password the website or service will accept is a task. Remembering what you chose is another problem entirely.
One site may require a certain amount of letters, numbers, and unique characters, while another asks for a mix of upper- and lower-case letters.
Having different passwords for different sites is a security best practice, but it's useless if you can't remember them. That is where password managers come in to save the day.
What are password managers?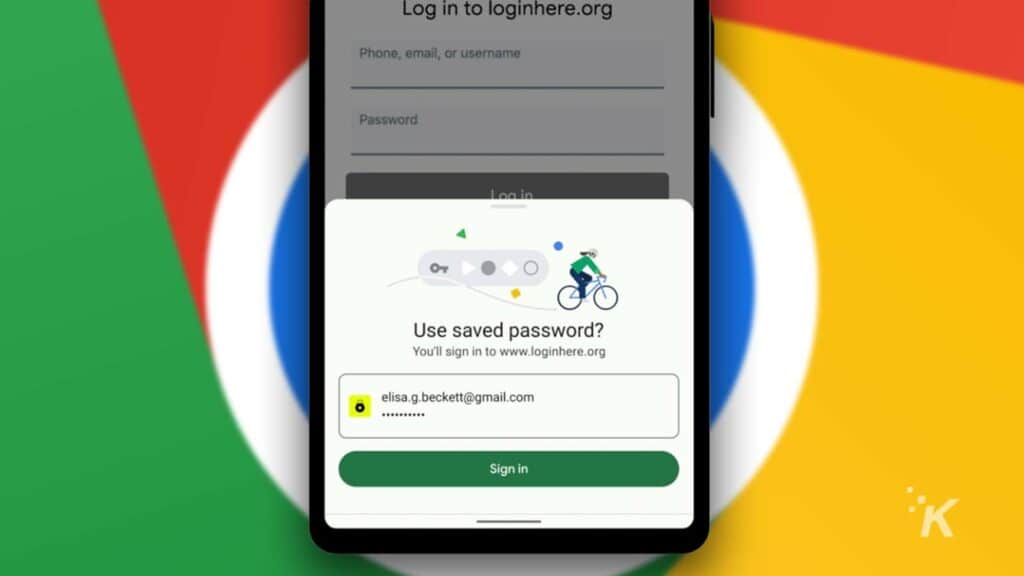 As its name suggests, a password manager is a system that keeps track of all your passwords.
The manager is a program that stores the passwords and sometimes auto-fills them in when you're logging into sites, thanks to browser extensions.
On the surface, a password manager may sound like a bad idea. If all your passwords are available in one spot, and a single password is all that stands between them and a hacker attaining access, there seems to be little point.
However, as long as you use a unique password for the manager itself, there'll be no problems.
The manager will even help you discover new ways to make stronger passwords, providing additional layers of security rather than peeling them away.
Many managers encrypt themselves across various devices, so you can take the program anywhere.
How to create secure passwords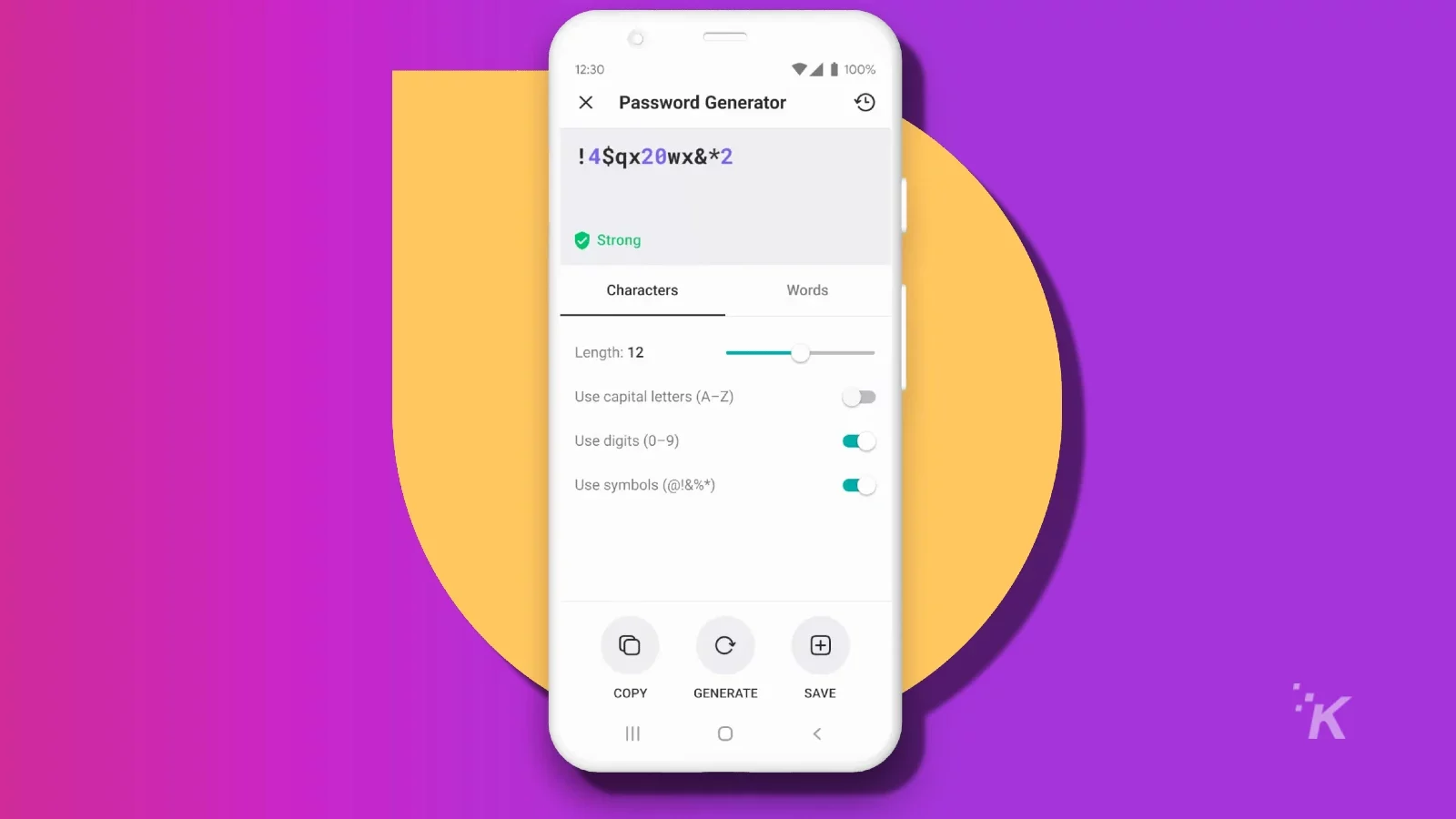 A manager can go a long way, but having a strong password on your accounts can be invaluable against malicious activity.
A secure password should ideally be longer than 12 characters and contain a mix of letters, numbers, symbols, and spaces.
It would be best if you also avoided password reset questions that ask for any personal information that might be easy to find on social media.
Two-factor authentication is among the most secure mobile authentications, which can also come in handy. Passwords could still get stolen or decrypted, so ensuring your login takes multiple steps can save your accounts.
E-mail or text verifications are common, fast, and easy. Using these with a password manager can give you extra security.
The best free password managers
Password managers aren't difficult to come by, but what if you don't have time to wade through them all and find the best one for you?
Allow us to step in and lend a hand. We've compiled a list of the best password managers available for you to try for free.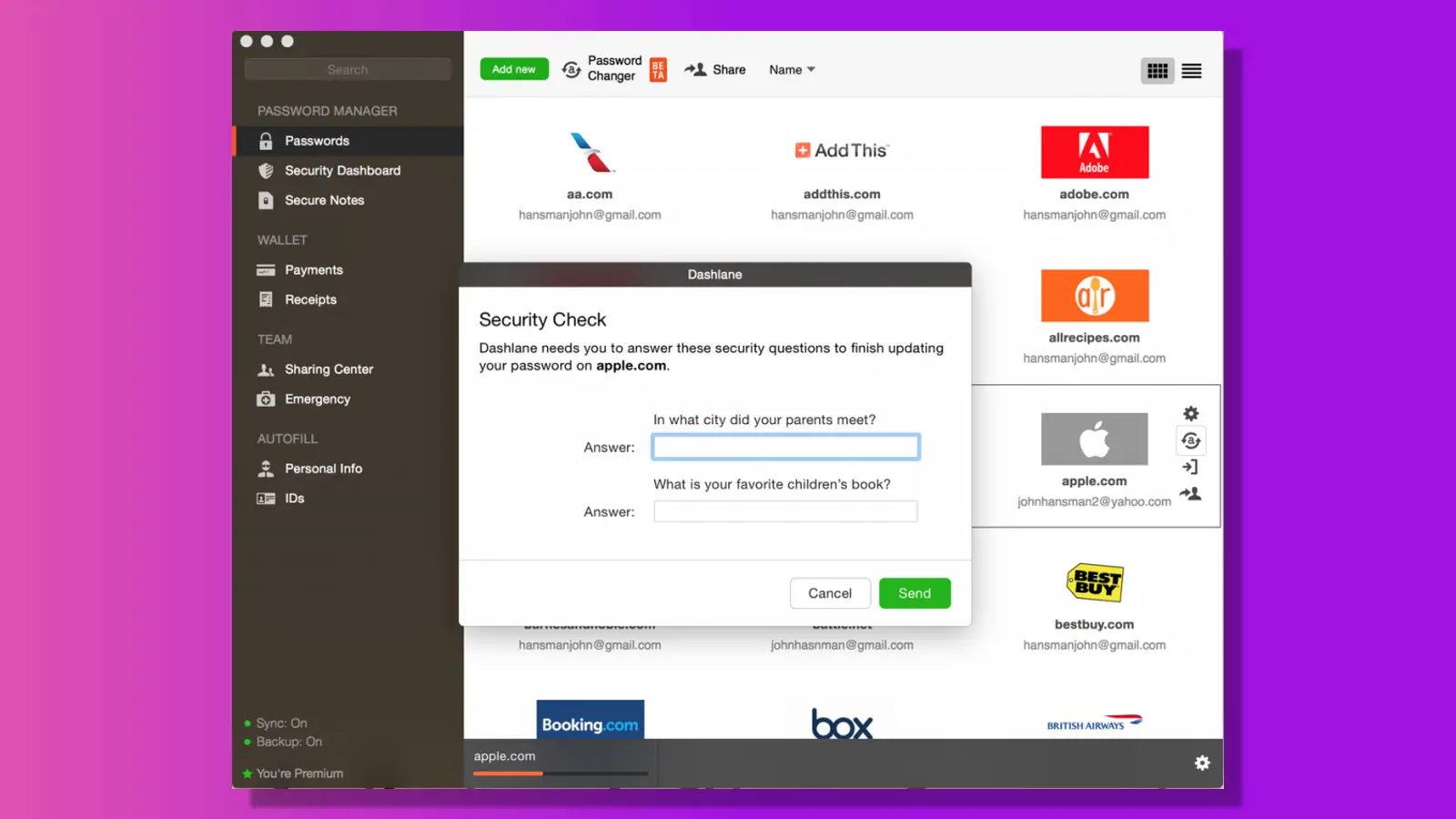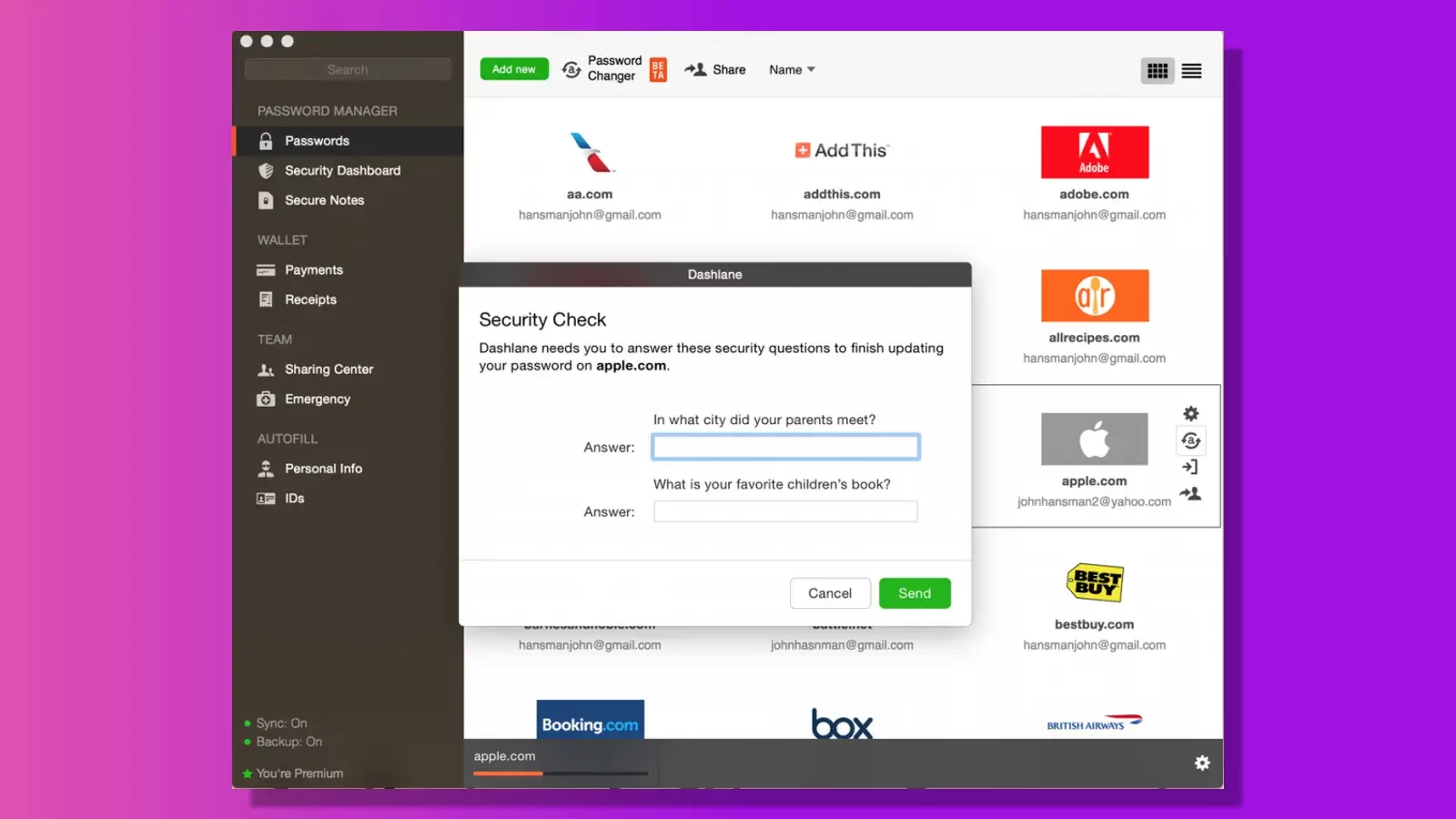 Dashlane comes with two-factor authentication and the power to change many passwords simultaneously.
The best thing about this manager is its simplicity and ease of use, allowing automation to change passwords immediately if a site gets hacked.
Dashlane is free but offers premium versions at either $5 or $10 monthly.
Premium offers web monitoring, secure VPN access, identity theft insurance, and credit monitoring.
Dashlane is a sleek and feature-packed password manager that offers a great balance of security and convenience. With a clean and user-friendly interface, it makes managing your password a breeze.
Learn More at Dashlane
Best Current Offer
KnowTechie is supported by its audience, so if you buy something through our links, we may get a small share of the sale.
1Password is a well-known, favorite manager with password generators and a watchtower service that notifies you of website breaches.
1Password can sync to Dropbox, iCloud, and other computers and is available for Windows, Mac, iOS, and Android.
There is a free 30-day trial and a premium version costing from $3 to $5 a month. Premium offers guest management and account recovery.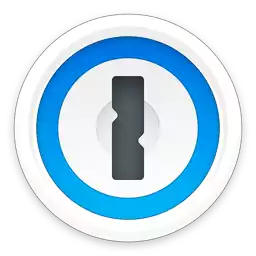 Starts at $2.99 per month
1Password is one of the best free password managers available, offering a robust set of features, including multi-factor authentication, password sharing, and a secure password generator.
Quick Verdict: 1Password is an excellent password manager with a great user experience across its apps and browser extensions. It's fast, smart, and secure, and worth the asking price.
Pros:
Intuitive user interface and experience

Seamless across different platforms

A lot of great features
Cons:
No free tier

Pricing may be a little steep for light users
Who is this good for?: If you're someone who juggles a lot of passwords across multiple devices, and aren't happy with the free options, 1Password is definitely the password manager for you.
Who is this not good for?: Who is it not for? If you don't feel the need to have a dedicated password manager or are paranoid about third parties having your data, 1Password is not for you.
Try 14 Days FREE
Read our Review
KnowTechie is supported by its audience, so if you buy something through our links, we may get a small share of the sale.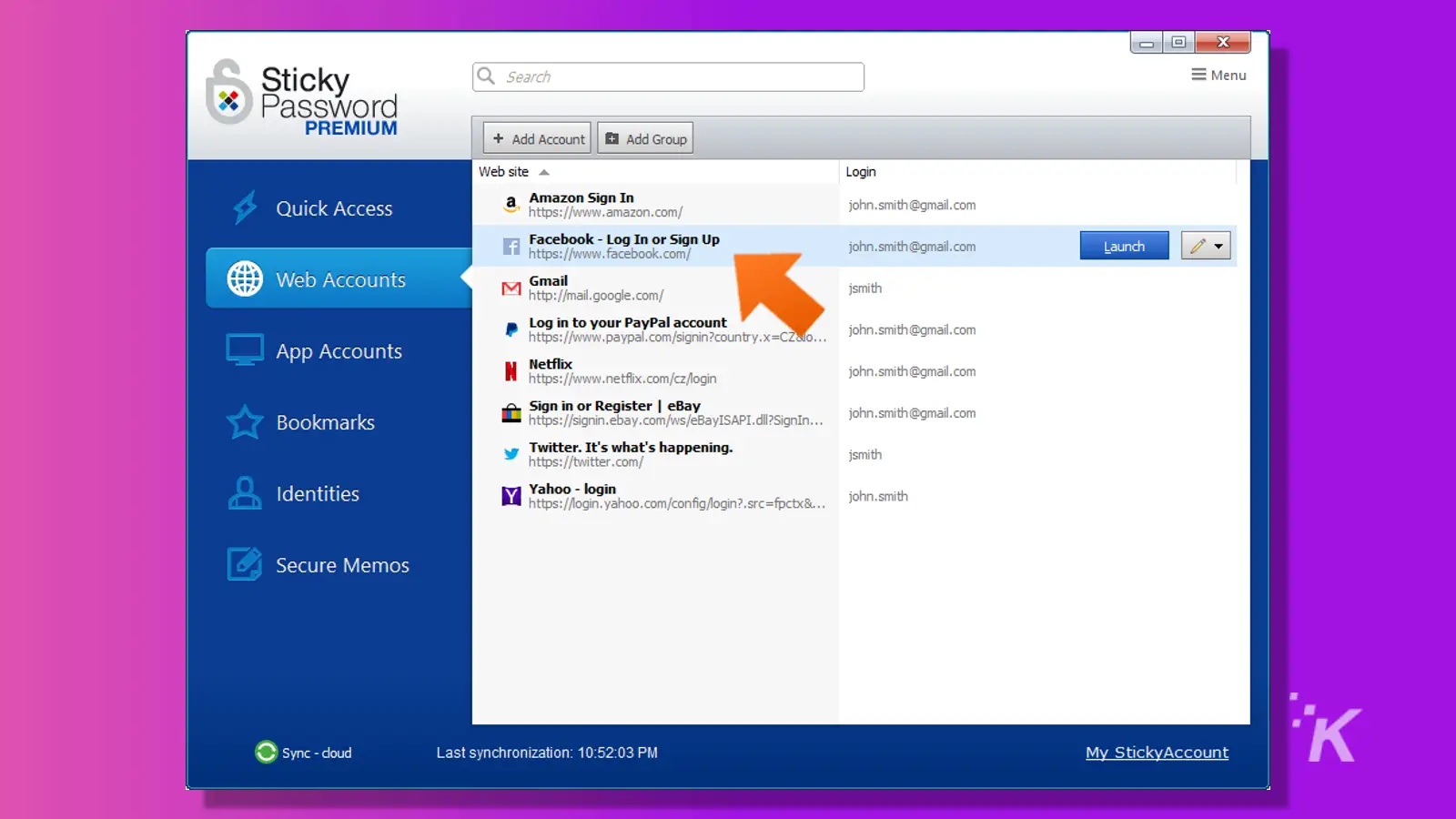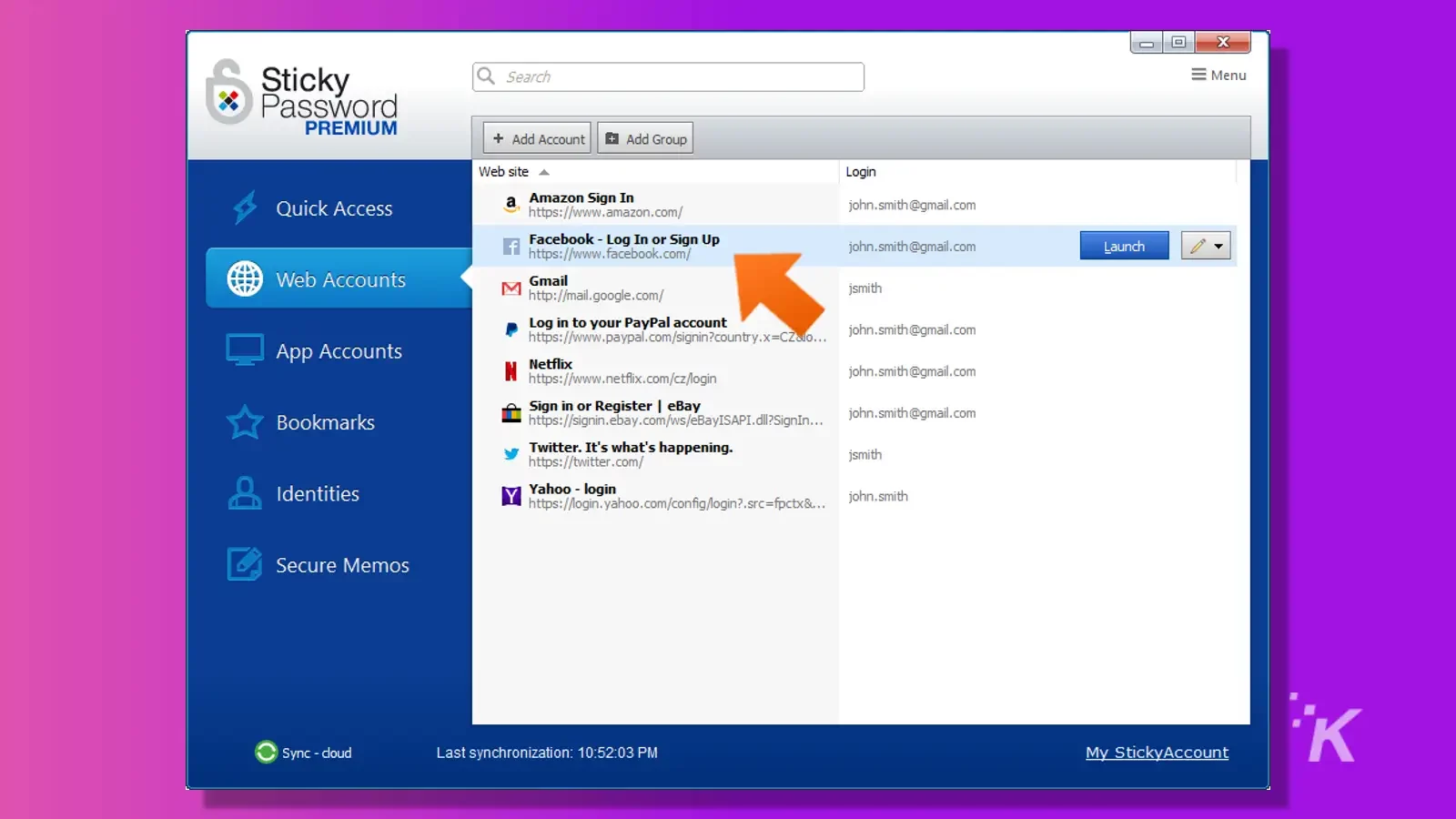 Sticky Password supports many browsers, including Pale Moon, Yandex, and SeaMonkey, as well as the more common ones.
This manager supports Face ID, fingerprint scans, and cloud encryption, all on a single secure platform.
The premium version is $30 a year or $150 for life, offering password sync, sharing, backups, and donations to save endangered manatees.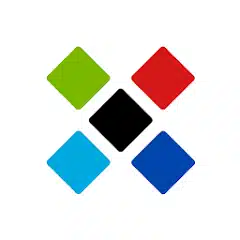 Sticky Password Manager is a solid choice for a no-nonsense password manager. It's a great option for anyone who values simplicity and reliability over bells and whistles.
Check Price
See Current Offer
KnowTechie is supported by its audience, so if you buy something through our links, we may get a small share of the sale.
IronVest (previously Blur)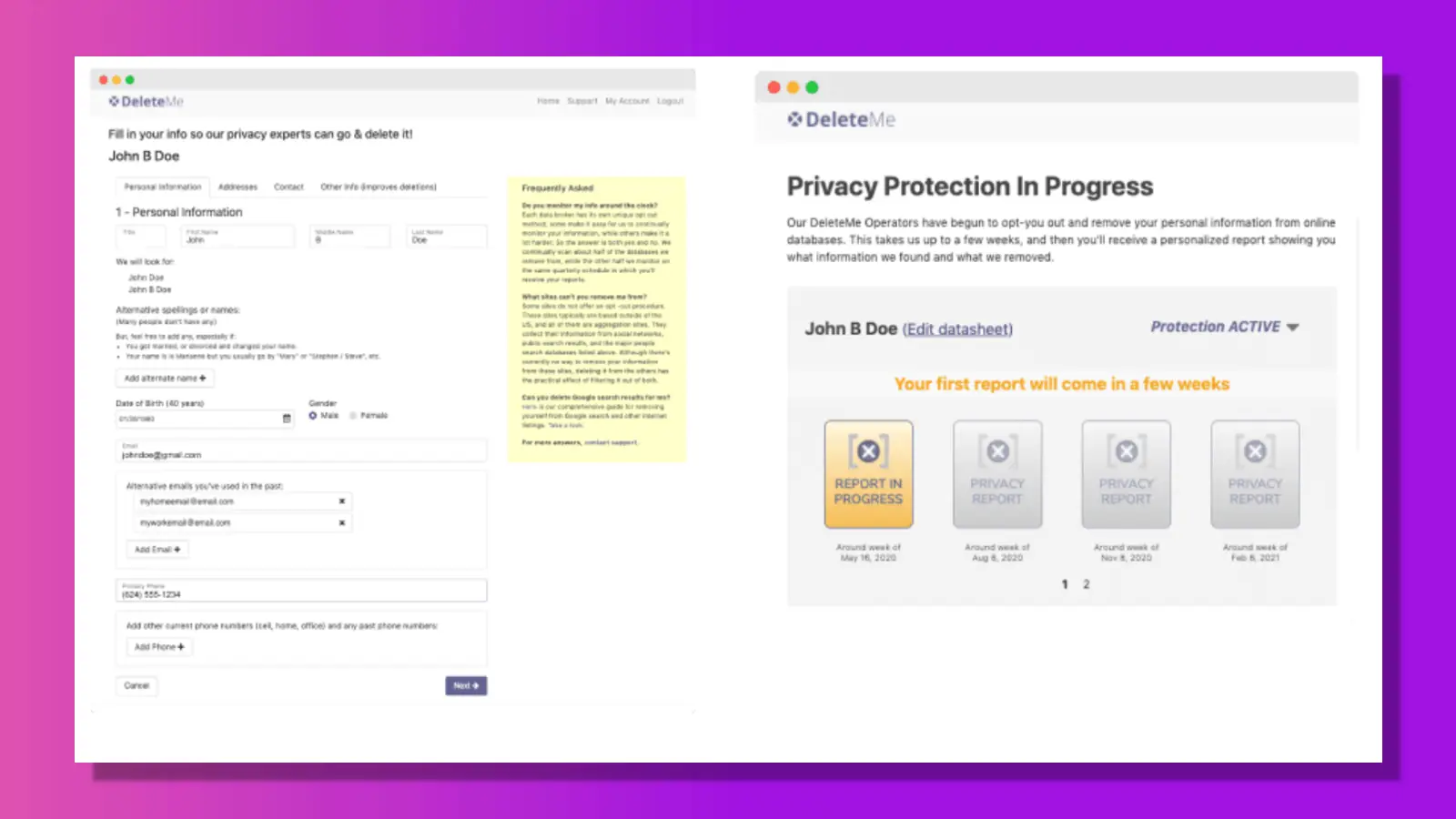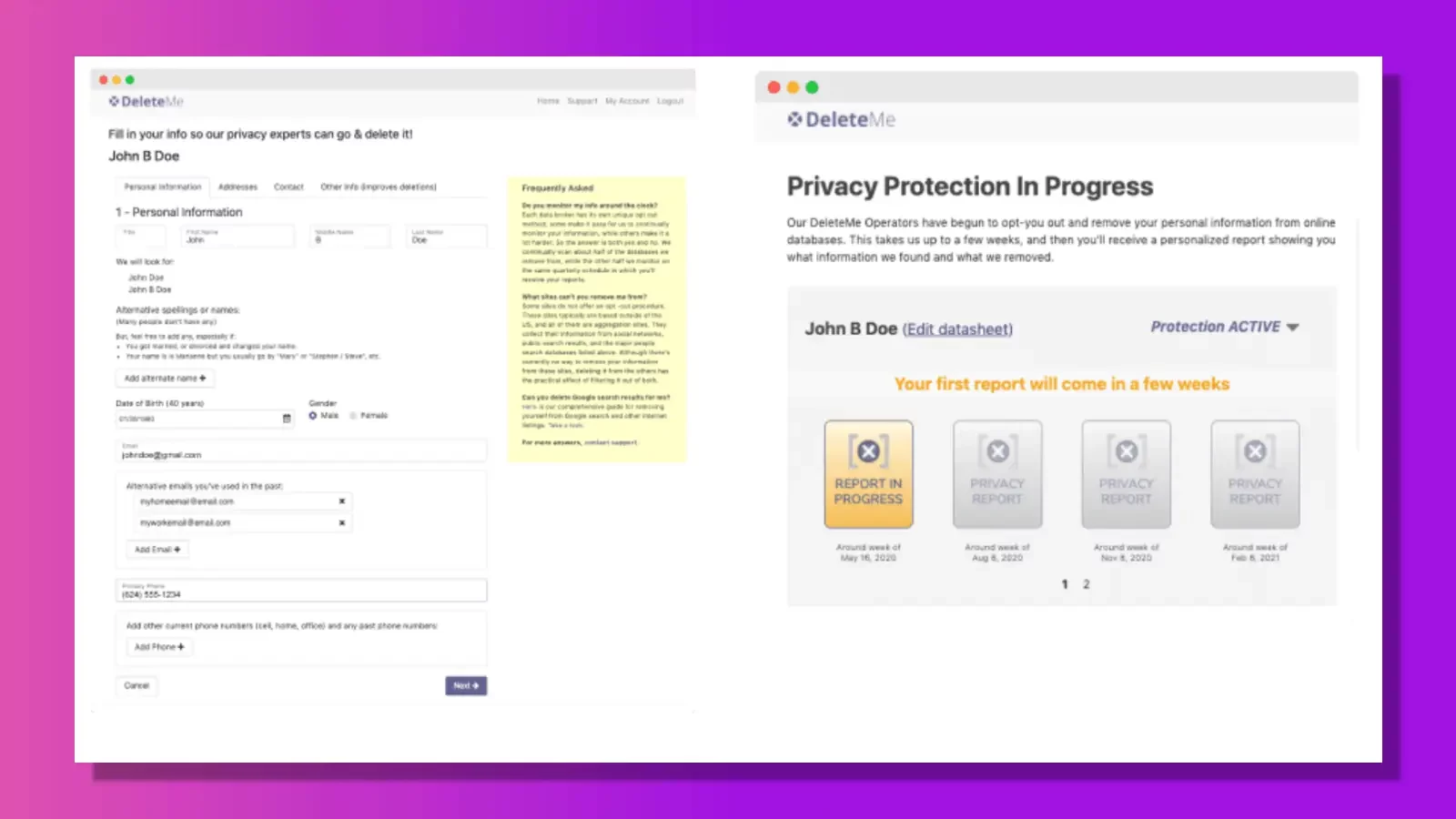 IronVest (previously Blur) rounds out this list with password generation, tracker blocks and the ability to mask your email address.
This manager also supports auto-fill, ad blockers, and data collection. The premium version ranges from $40 to $100 a year and offers masked credit card numbers, masked phone numbers, backup, and device sync.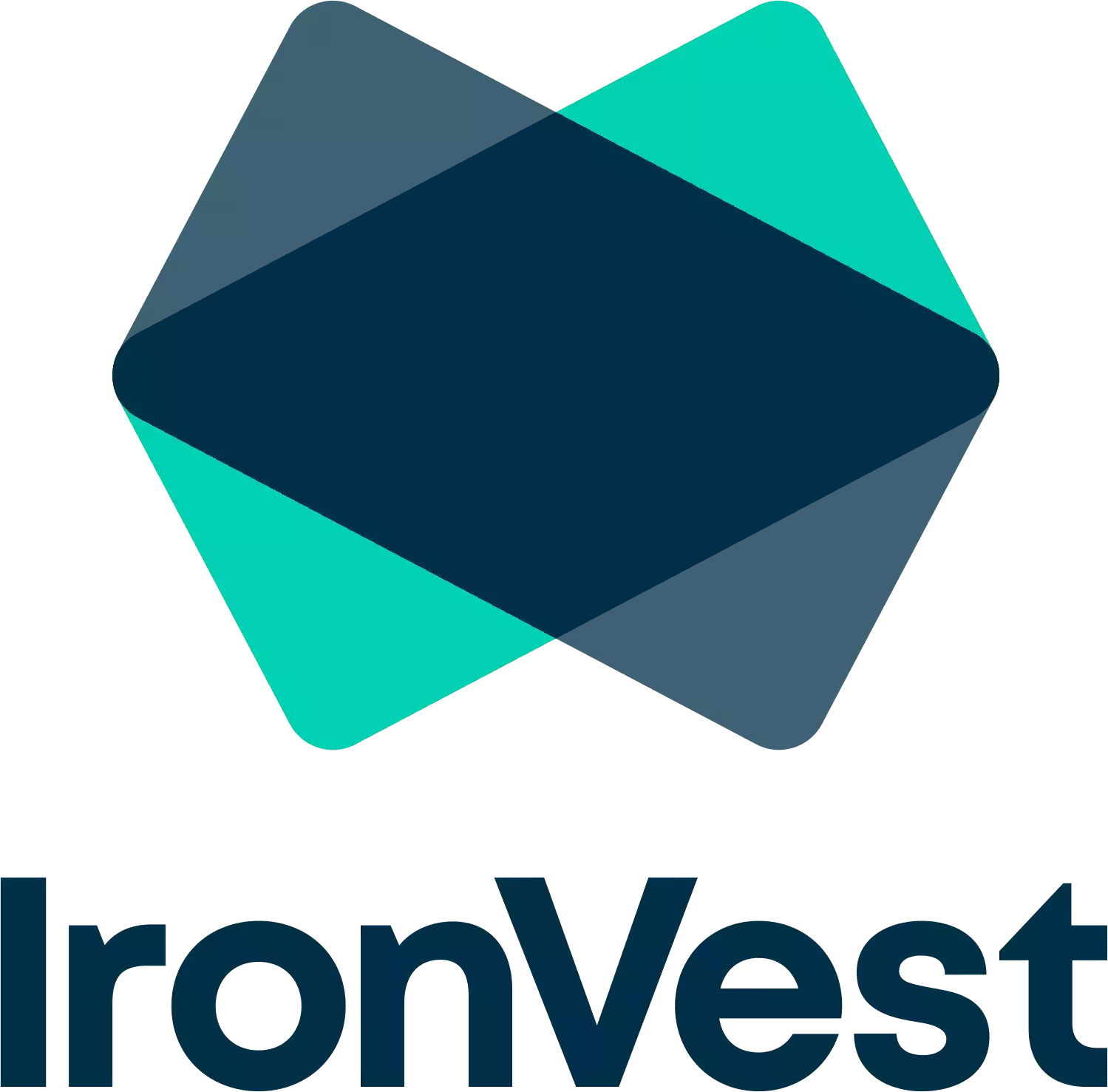 IronVest password manager offers decentralized infrastructure, biometric authentication, and goes beyond traditional password management to protect accounts and secure personal information.
Learn More
The best premium password managers (paid alternatives)
If you don't mind paying a fee for a password manager, there are some strictly paid alternatives to the free options mentioned above.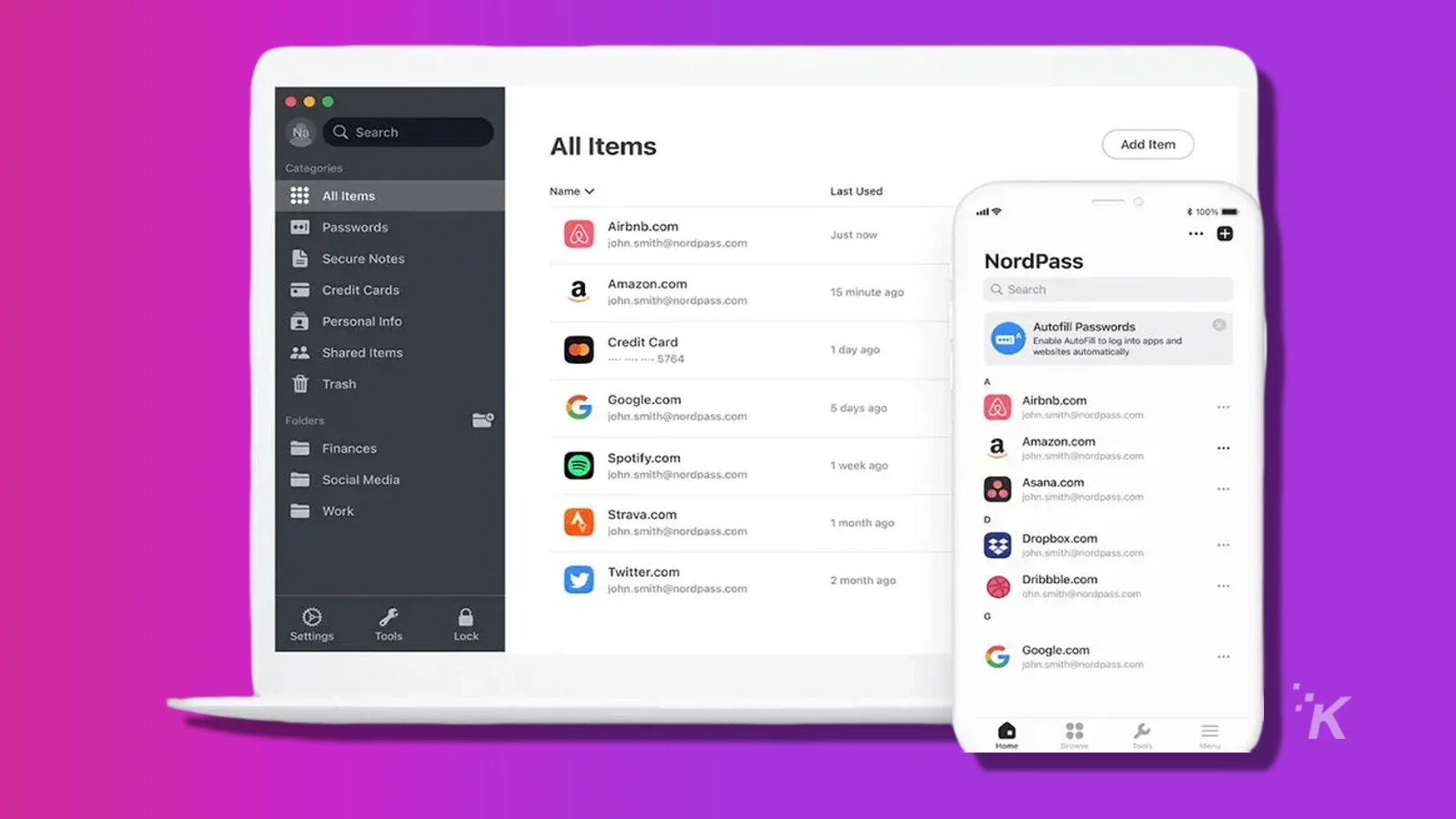 NordPass is one of the best password managers available.
The program keeps all of your passwords safe and organized. It also helps you identify weak passwords and leaked data from breaches.
It works with all devices for easy use across your day-to-day life.
NordPass is available for $1.99 per month for a one-year plan or $1.49 per month for a two-year plan, so it won't break the bank.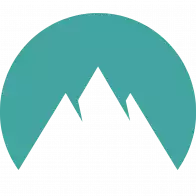 NordPass is our go-to choice for password management, it's sleek, user-friendly, and packs a punch when it comes to security. Sure, it's on the pricey side, but the peace of mind it brings is totally worth it.
Quick Verdict: NordPass offers strong security features and an easy-to-use interface with great business options. However, it's pricier than competitors, and the free version has limitations compared to others. Overall, it's still among the best choices available right now.
Who is it good for?:
People who struggle to remember multiple passwords
Useful for couples or families who need to share passwords securely and efficiently
Businesses that prioritize strong security features and ease of use in managing password
Pros:
Easy-to-use interface that only requires one master password

Its data breach scanner and actionable password health report help users identify weak and compromised passwords

Supports secure credential sharing
Cons:
The free version has limitations

It's a bit more expensive than some of its competitors
Check Price
KnowTechie is supported by its audience, so if you buy something through our links, we may get a small share of the sale.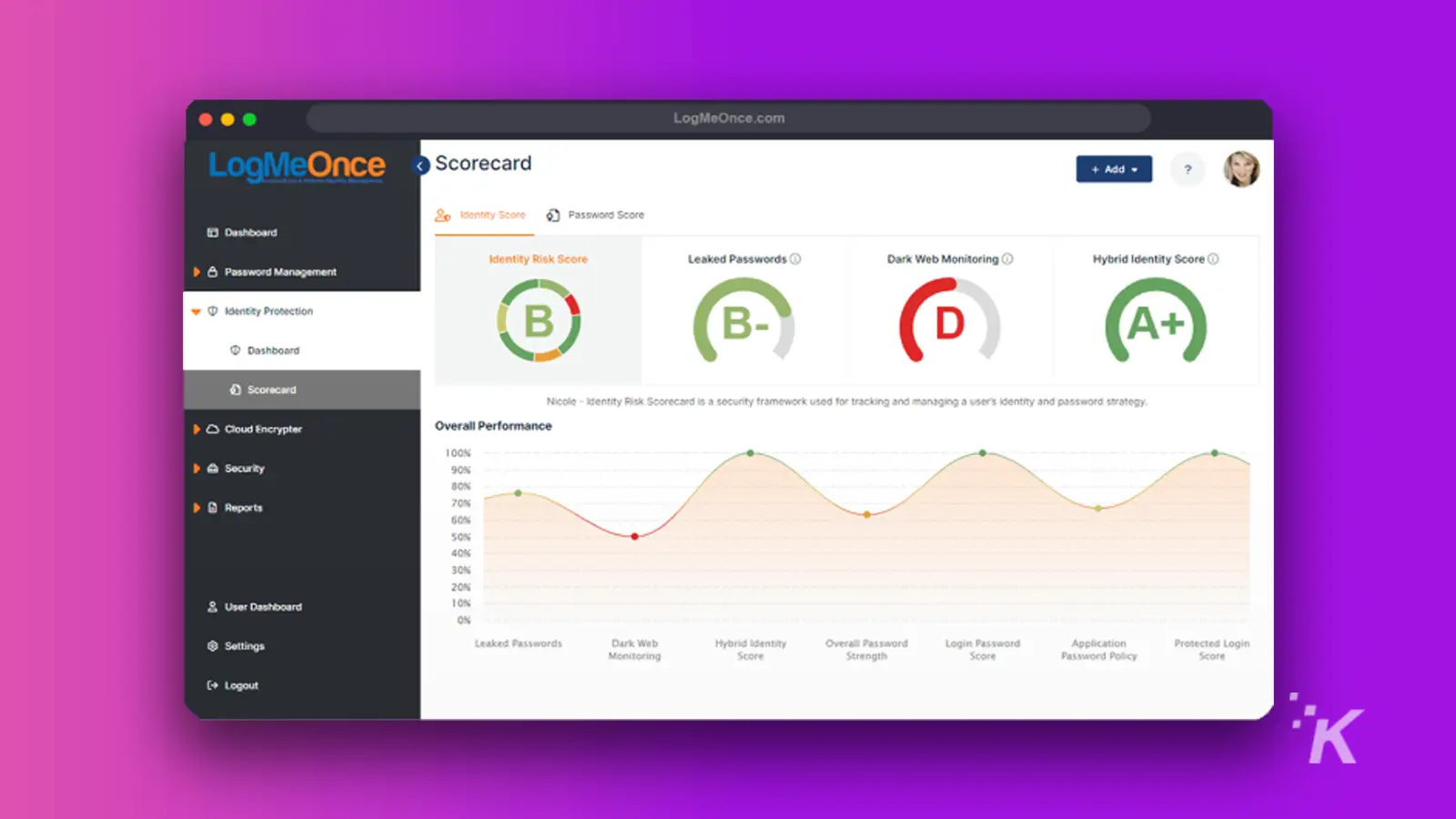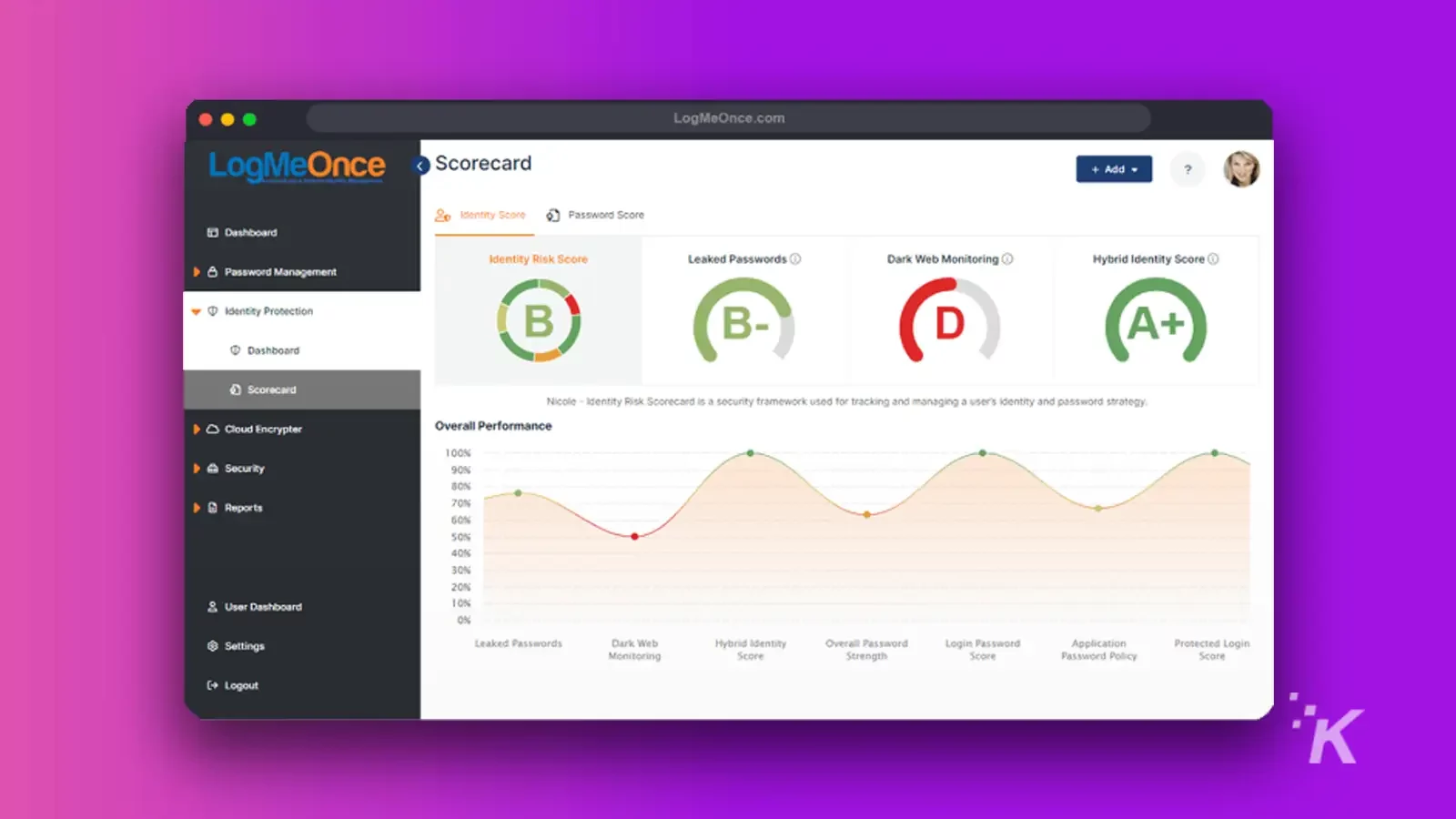 LogMeOnce is another relatively inexpensive password manager.
It offers encrypted storing, emergency access, live password sharing, and more. Plus, there are separate business plans for users managing passwords across many people.
The company offers services starting at $2.50 per month. Plus, there's a free tier that you can use to try the service out before you buy.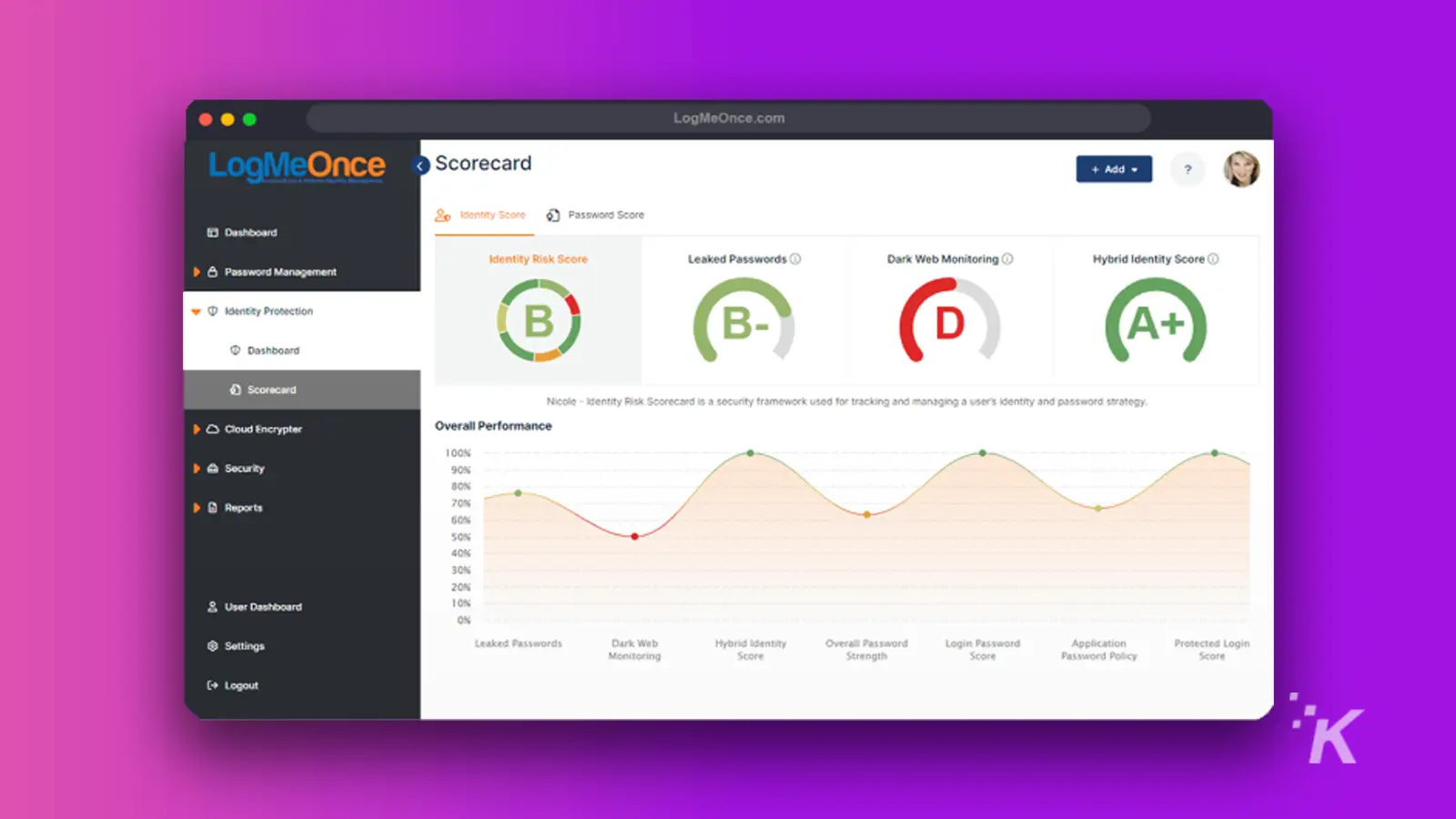 Looking for a password manager that won't break the bank? Look no further than LogmeOnce. And if you're not quite ready to commit, the company offers a free tier to test drive the service before making a purchase.
Check Price
KnowTechie is supported by its audience, so if you buy something through our links, we may get a small share of the sale.
Safety and Security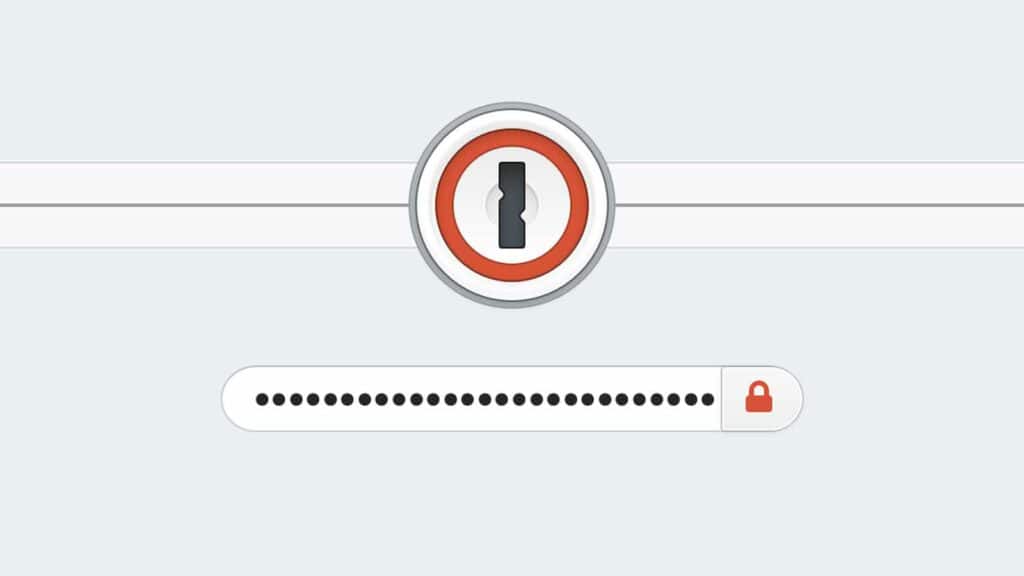 These days, password managers are automatically available on our devices or browsers, so there's no excuse not to use them.
Apple products with iOS 11 or higher have them by default, and Chrome allows users access to one built into the browser.
Even the best free password managers can be a mixed bag if you don't take proper safety measures to begin with. But they can offer a lot more security when used correctly.
If you're on the fence, try one of these free password managers or one already on your device and see what all the fuss is about for yourself.
UPDATE 2/28/2023 6:31 PM EST: We previously recommended LastPass on this list as a reliable password manager. However, based on the events that have transpired in the last year and a half, we can no longer endorse the service as a trustworthy option for our readers.
Do you use a password manager? Which one is your go-to? Let us know down below in the comments or carry the discussion over to our Twitter or Facebook.
Editors' Recommendations:
Just a heads up, if you buy something through our links, we may get a small share of the sale. It's one of the ways we keep the lights on here. Click here for more.
Follow us on Flipboard, Google News, or Apple News