Bill Gates picked the top 10 tech that makes him optimistic for the future
ECGs on your wrist, pill-based gut probes, and cow-free burgers – what a time to be alive.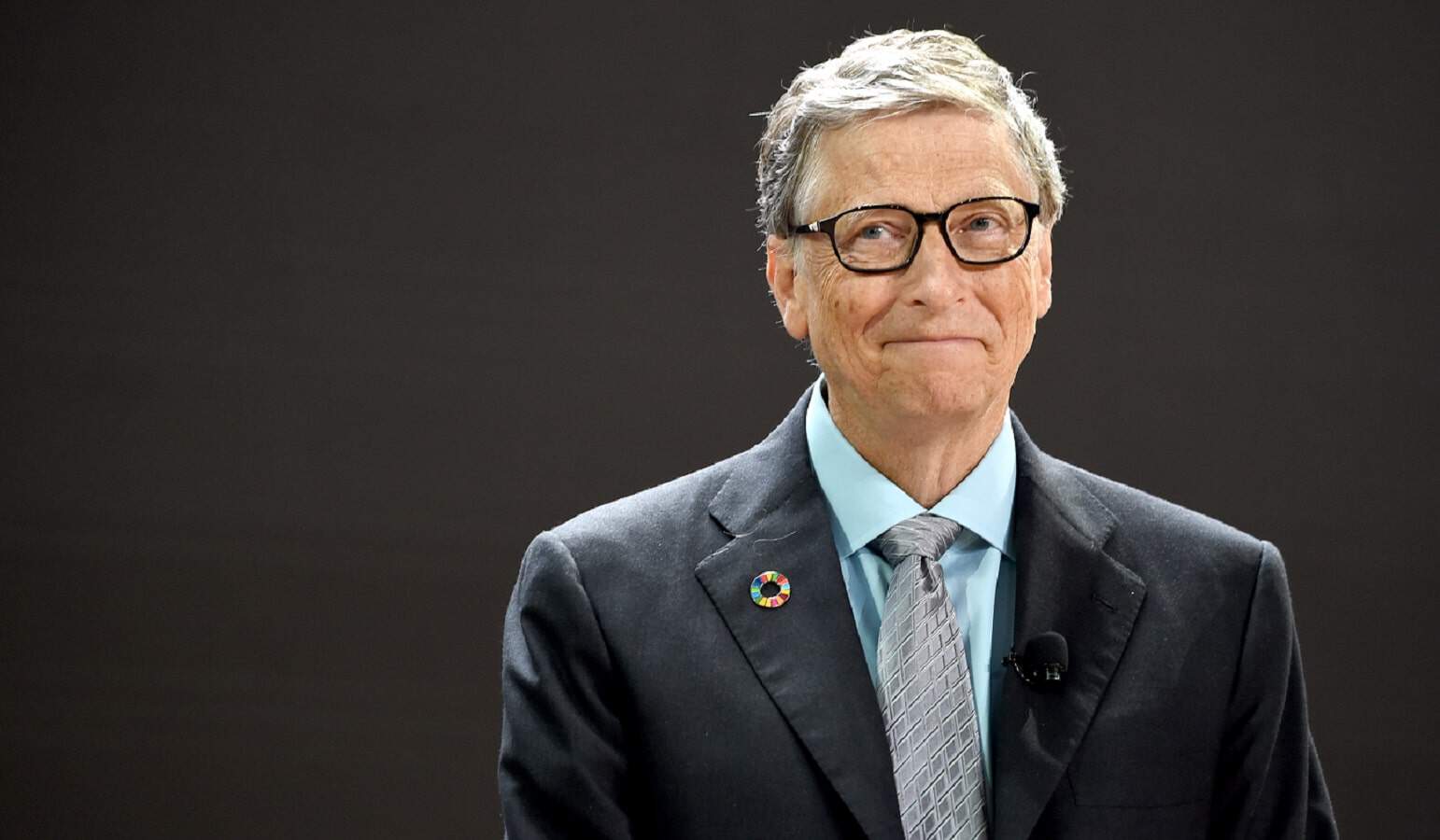 The rise to dominance over our environment is down to our ability to use tools. That's not to say that mankind is the only tool-user on the planet, but we're the only species advanced enough to iterate and build on our knowledge base. Technology has the ability to be transformative, and it should be, as we move towards a better future, one where the quality of life has equal billing with the quantity of life.
Each year, MIT's Technology Review does a "10 Breakthrough Technologies" list and this year is no exception. Unlike prior years, this year's list was curated by a guest author – no less than Bill Gates, of Microsoft fame. His list has a mix of "quality" and "quantity" of life inventions, which paint an optimistic picture of a future where personal fulfillment should take more of a central role.
So, what did Bill have to say?
Bill looked back at human history and one thing up to this point stood out – the majority of technological advances were aimed at increasing our quantity of life. From the humble, but essential, plow, to medical knowledge and better food production methods, they have all contributed to extending the human lifespan. Now we're at an inflection point, where inventors are looking at increasing our quality of life at the same time.
In twenty years time, Bill hopes that MIT's 10 Breakthrough Technologies list would be completely made of "quality of life" products:
I think the brilliant minds of the future will focus on more metaphysical questions: How do we make people happier? How do we create meaningful connections? How do we help everyone live a fulfilling life?
For the interim, here's Bill's 10 Breakthrough Technologies of 2019:
Robot dexterity: For all the talk of robots replacing humans at work, one fact remains – robot hands are clunky and lack the self-learning that human hands do by instinct. That's changing, with robot hands such as Dactyl, which can manipulate unfamiliar objects on their own.
New-wave nuclear power: New forms of fission reactors, smaller modular reactor designs, and headway on fusion technology will shift nuclear power to be even safer while reducing our carbon emissions, reliance on fossil fuels and help in the fight against climate change.
Predicting preemies: A simple blood test can predict the likelihood of preterm labor, alerting doctors earlier in the pregnancy.
Gut probe in a pill: A minimally-invasive swallowable device that can image the digestive tract, take biopsies and be used on infants without anesthetic.
Custom cancer vaccines: A new way of tackling cancer by triggering the body's own natural immune system to destroy only the tumor cells – without needing chemotherapy or surgery.
The cow-free burger: Plant-based or lab-grown alternatives to meat which reduce the environmental impact of eating meat.
Carbon dioxide catcher: New ways to scrub carbon dioxide from the atmosphere combined with novel ways to use the captured carbon once scrubbed.
An ECG on your wrist: A regulatory change allowed companies to put better heart monitoring into smartwatches, potentially saving lives in the process.
Sanitation without sewers: Self-contained toilets that don't need plumbing, so they can be installed everywhere to reduce disease and environmental pollution.
Smooth-talking AI assistants: New advances in natural language processing that enable more natural conversations from our computer-powered assistants
If you want to read more about the visionary technology in this list, head on over to the MIT Technology Review.
What do you think? Do you agree with Bill Gates? What would you change? Let us know down below in the comments or carry the discussion over to our Twitter or Facebook.
Editors' Recommendations:
Follow us on Flipboard, Google News, or Apple News