Apple Watch 4's new 'life-saving' ECG feature is now live
Dear heart, please stop getting involved in everything, your job is to pump blood. That's it.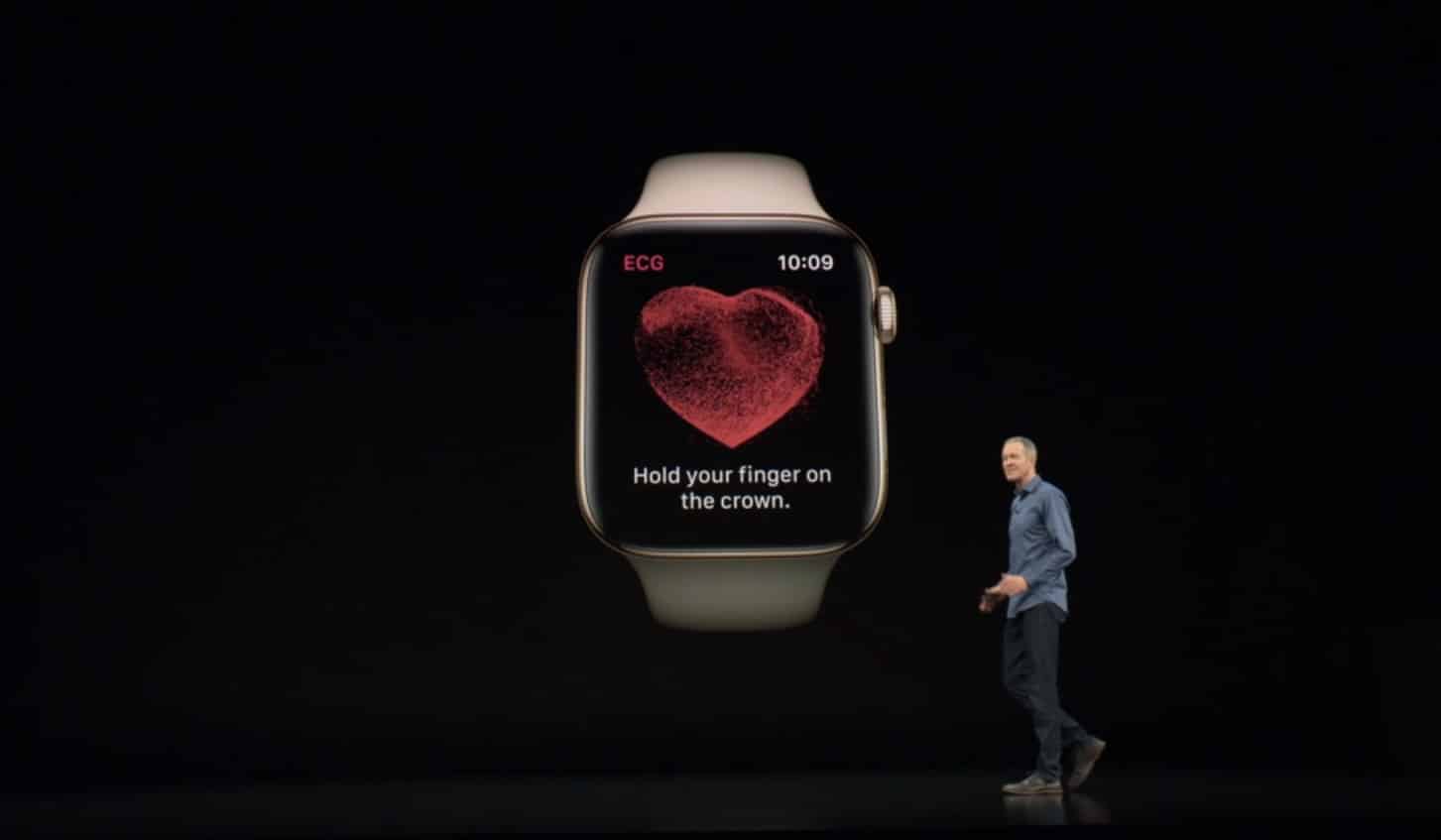 Remember that new built-in electrocardiogram (ECG) feature Apple announced for the Apple Watch Series 4? Well, the company is finally rolling it out today in its latest watchOS update (5.1.2.), according to The Verge. This makes the Apple Watch 4 one of the first consumer devices to have this feature.
In a nutshell, the Apple Watch 4's ECG feature can detect a dangerously low heart rate, which in most cases leads to a serious condition known as an atrial fibrillation. I'm not a doctor here, but atrial fibrillation doesn't sound like something that's good, but I'm guessing if it can detect it, then that's a good thing.
Additionally, an irregular rate notification feature is also being included in this update, which is a feature that is available on all Apple Watches.
This does not replace your primary care physician
Sure, this all sounds great and all, but one thing that's worth mentioning is that the FDA has previously warned that the ECG app is strictly for "informational use only" and "should not be used by people under 22 years old."
Additionally, the regulator also points out that you shouldn't take read too much into the device's readings. They even go as far as saying that users shouldn't take "clinical action" when they get an alert.
The best course of action, according to the FDA, is to always consult with a qualified healthcare professional. This, um, kind of defeats the point, but it makes sense.
As we mentioned in a previous post, just because the Apple Watch 4 has an ECG monitor, you should still rely on your doctor's opinion.
Doctors are weighing in
Andrew Moore, an emergency department physician at the Oregon Health and Science University, told Quartz the information Apple collects isn't nearly as good at what a doctor could find on the patient in a facility. Here, two different stickers, or leads, are used on the patient to get a clearer
The tech that Apple is working with is very rudimentary compared to what we'd do for someone in a hospital or healthcare setting.
Despite these concerns, one shouldn't discount what Apple brings to the table with its new smartwatch. Being able to detect AFib just with a wristwatch is a step in the right direction. In Apple's case, it's also backed up by real data.
Currently, the ECG function is only available in the US and should be rolling out with the WatchOS 5.1.2 update today.
Do you think this will come in handy for Apple Watch users or just cause a lot of headaches? Let us know down below in the comments or carry the discussion over to our Twitter or Facebook.
Editors' Recommendations:
Follow us on Flipboard, Google News, or Apple News