Just because the new Apple Watch has an ECG reader, it doesn't mean it's going to save your life
You should probably still go to your doctor for these sort of things.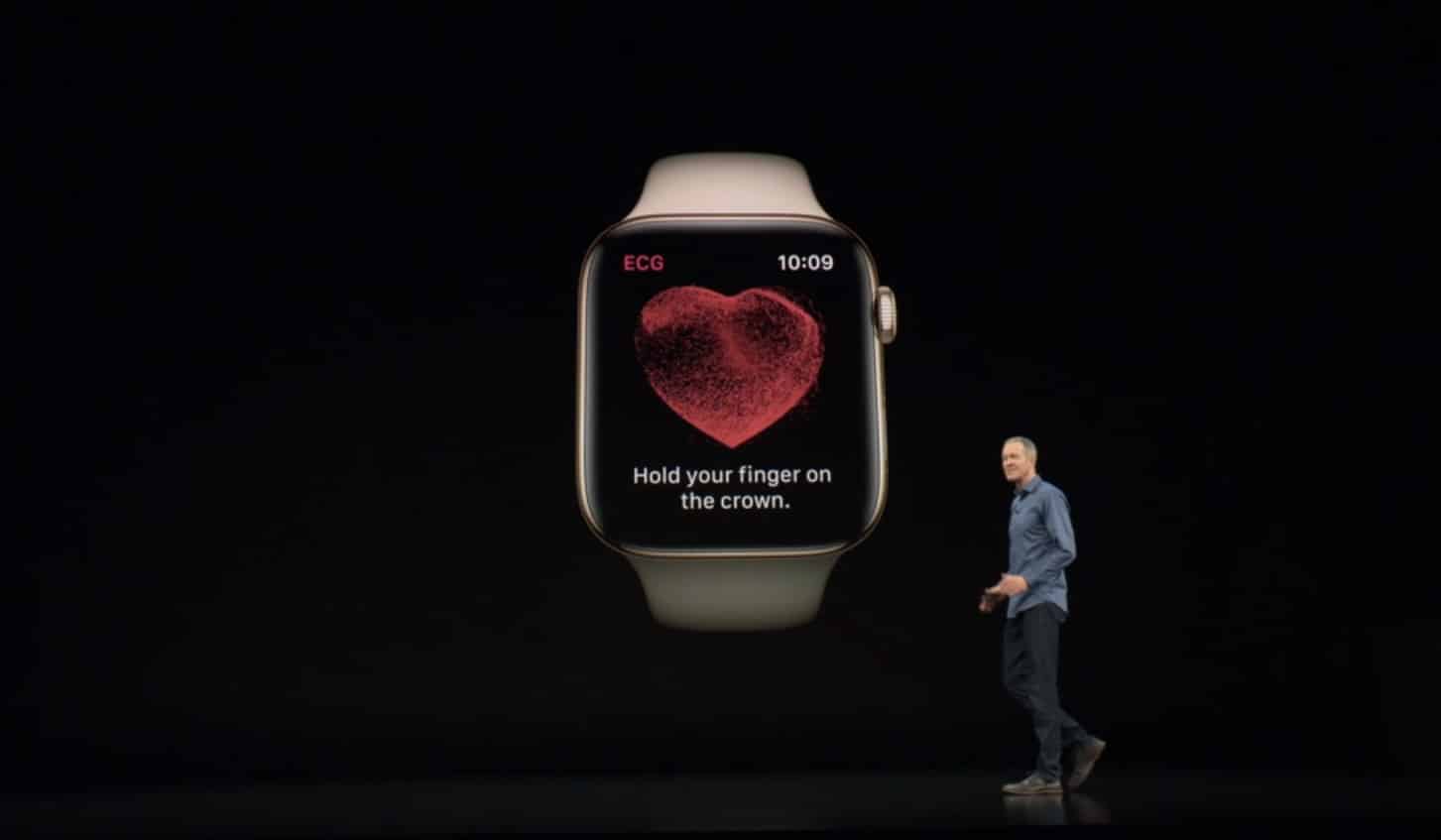 Cupertino says the Apple Watch Series 4 has been designed "to improve your health every day and powerful enough to help protect it." Some experts, however, aren't so sure about this, according to Quartz.
At issue is the wearable device's new electrocardiogram (ECG) monitor, which arrives through a separate software update later this year. This app, which works with electrodes built into its Digital Crown and new electrical heart rate sensor in the back crystal, will detect when your heart rhythm is irregular. In doing so, it can determine whether there are signs of Atrial Fibrillation or AFib, which is a heart condition that could lead to significant problems.
Just because it has an ECG monitor, you should still rely on your doctor's opinion
Andrew Moore, an emergency department physician at the Oregon Health and Science University, told Quartz the information Apple collects isn't nearly as good at what a doctor could find on the patient in a facility. Here, two different stickers, or leads, are used on the patient to get a clearer picture of the four chambers of the heart. The new watch only includes one lead, however.
"The tech that Apple is working with is very rudimentary compared to what we'd do for someone in a hospital or healthcare setting," Moore said.
Despite these concerns, one shouldn't discount what Apple brings to the tablet with its new smartwatch. Being able to detect AFib just with a wristwatch is a step in the right direction. In Apple's case, it's also backed up by real data.
To be fair, Apple's tests prove that it works
Before announcing the fourth-generation Apple Watch, the company worked with Stanford University in California for the so-called Apple Heart Study. Through this study, the app was able to identify over 98 percent of the patients who had AFib, and over 99 percent of patients that had healthy heart rates. Additionally, cardiologists were able to read 90 percent of the total readings.
As a long-time Apple Watch user, I can't wait to test the new features found on the newest model, including the ECG monitor. Apple never said this monitor was intended to replace a doctor's visit. Additionally, it made clear that the data captured by the watch should be reviewed with someone's regular doctor for a complete analysis.
In other words, of course, a visit to a doctor will give all those involved a "clearer" picture. However, it might take AFib being detected on the watch for the patient even to consider making that visit.
That's a win-win in my book, don't you think? Let us know down below. 
Editors' Recommendations 
Follow us on Flipboard, Google News, or Apple News