This Apple Watch case is the iPod we never got and probably don't deserve
This is beautiful.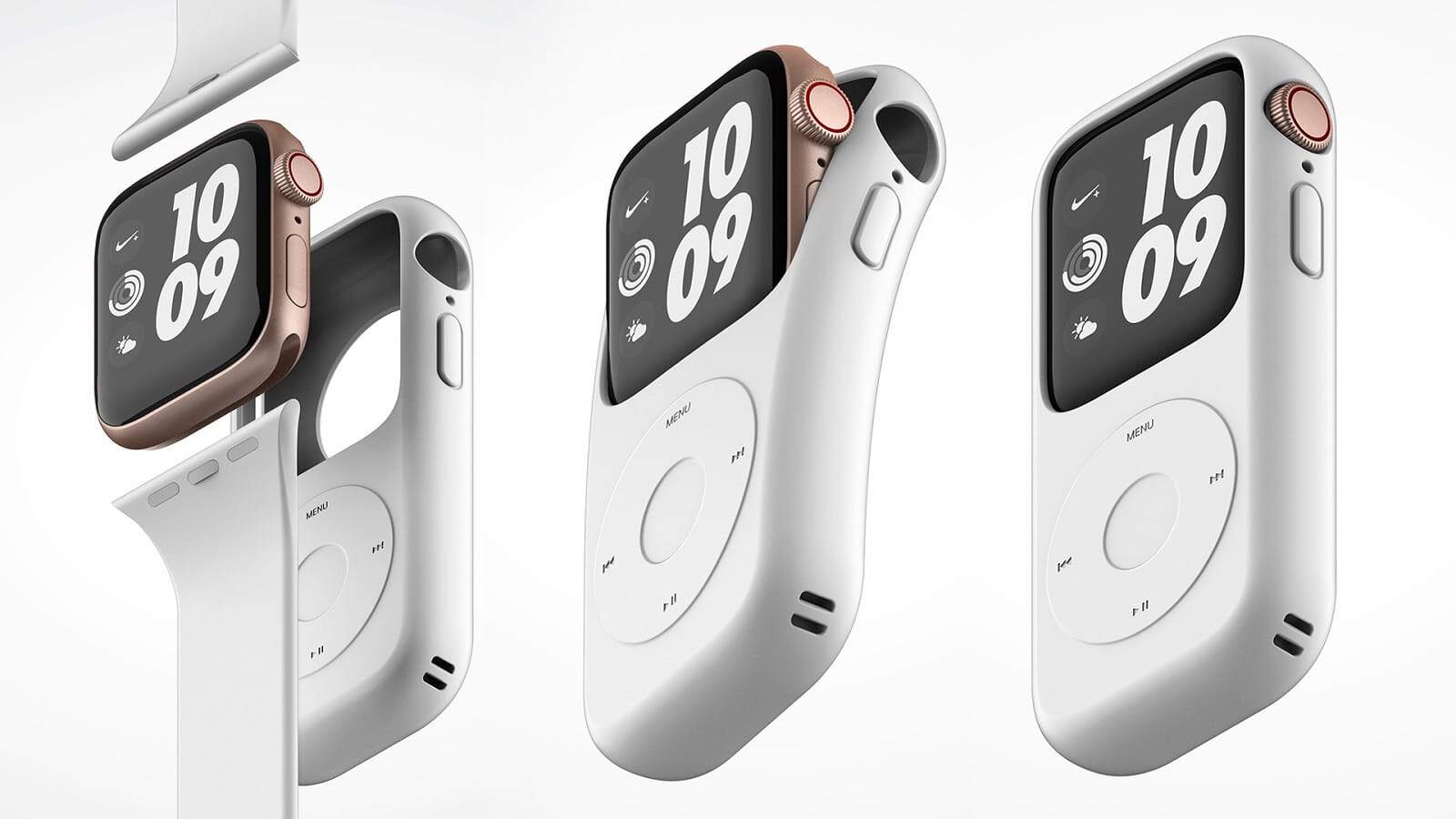 I still have fond memories of the iPod days, back when physical controls and a spinning storage drive were all the rage.
Apple poured a lot of advertising dollars into their music branding and it showed. Even when low-cost, high-quality mp3 players started coming out, the iPod still reigned supreme with its brushed aluminum housings and catchy jingles.
…I moved $75 million of advertising money to the iPod… We outspent everybody by a factor of about a hundred. – Steve Jobs
The iPod might be gone, but the soul of Apple devices is still music. Everything is still managed in iTunes and hardware that can play the best music codecs is always there.
This concept design from Korean designer Yeonsoo Kang captures that essence, turning the series 4 Apple Watch back into an iPod, proving that while the skin of the iPod is gone, the soul remains.
More about the Apple Watch iPod case
She created the nifty concept design for Caseology, making a non-functional silicone case for the Apple Watch. The case provides protection, but it also turns the Apple Watch into a touchscreen music player that is evocative of the old click wheel of iPods of yore.
Of course, the click wheel is only decorative, but that's okay. You can still control music playing through the touchscreen or a wirelessly connected set of earbuds like the AirPods. Maybe a future revision could have storage for the AirPods in the unused space below the touchscreen.
Regressing your Apple Watch into an iPod is one of the most hipster things I've seen recently, but I can't help find myself drawn to it. So much of digital music listening was shaped by the iPod line so it has a special place in tech history.
As to if that concept will see reality? The designer reportedly told Gizmodo that the Pod Case is "coming soon" so your iPod dreams might live again.
What do you think? Do you love it? Let us know down below in the comments or carry the discussion over to our Twitter or Facebook.
Editors' Recommendations:
Follow us on Flipboard, Google News, or Apple News