Chasing Innovation wants you to see the seabed in glorious 4K
As long as the seabed is within 100 meters.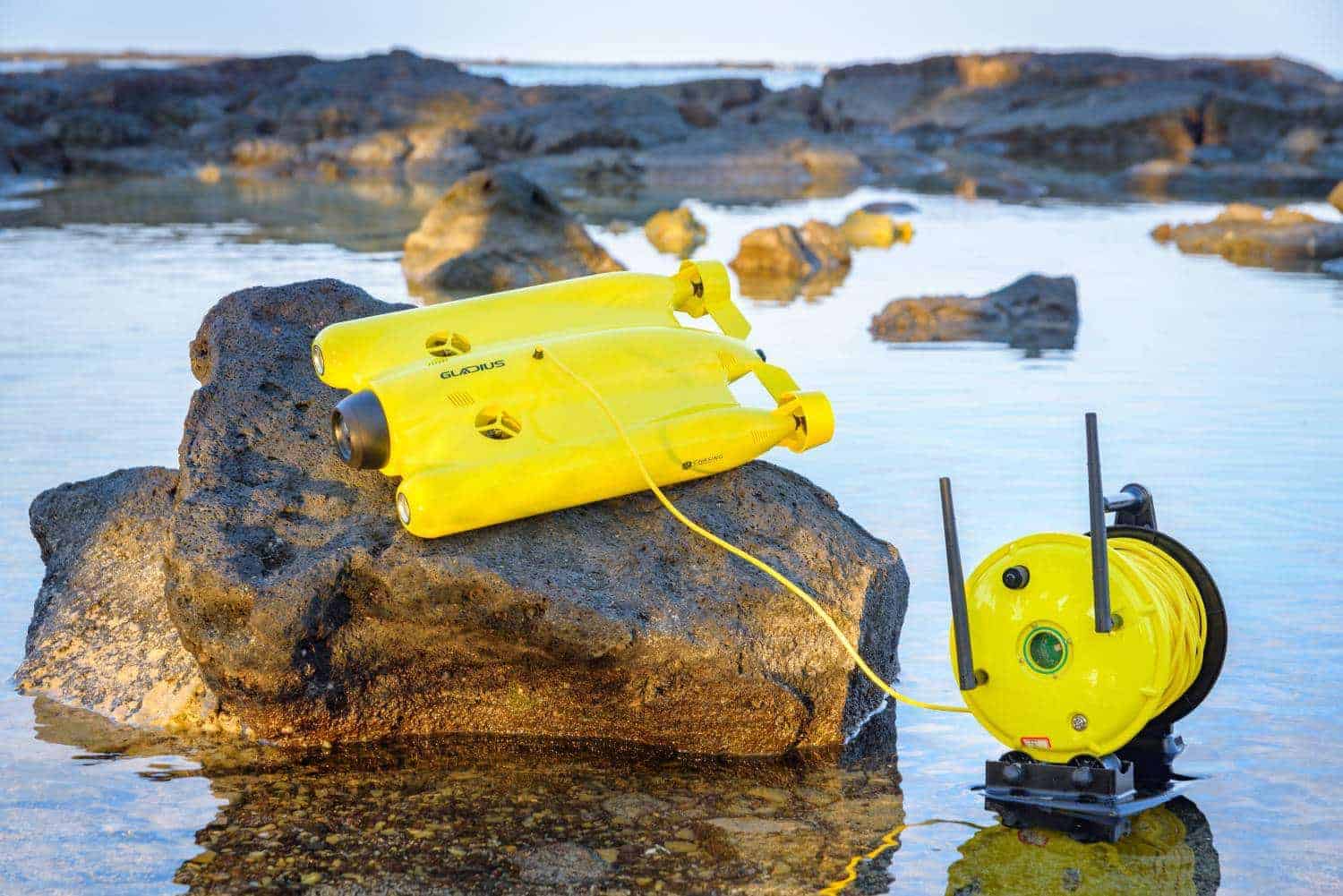 Underwater drone specialist, Chasing Innovation, has launched a new, 4K-capable submersible drone, the GLADIUS Advanced Pro. The drone can dive to 328-feet of depth to capture 4K imagery and livestream video with a clear view.
The GLADIUS was originally launched on Indiegogo, where the company raised a total of 500k. Now it's available to buy commercially, with a host of new updates.
Chasing Innovation just recently secured $3 million in investment from Shenzhen Capital Group. The venture capital firm primarily invests in innovative high-tech enterprises in emerging industries, and this investment will enable the company to create more world-leading devices.
The GLADIUS Advanced Pro was designed for photographers and adventure seekers, with a camera that can capture in either 1080p or 4K. These can then be captured to onboard memory or livestream through the umbilicus in real-time. It has a unique stabilization mechanism to keep imagery crisp and clear, and also has low light sensors and algorithms to optimize the images captured.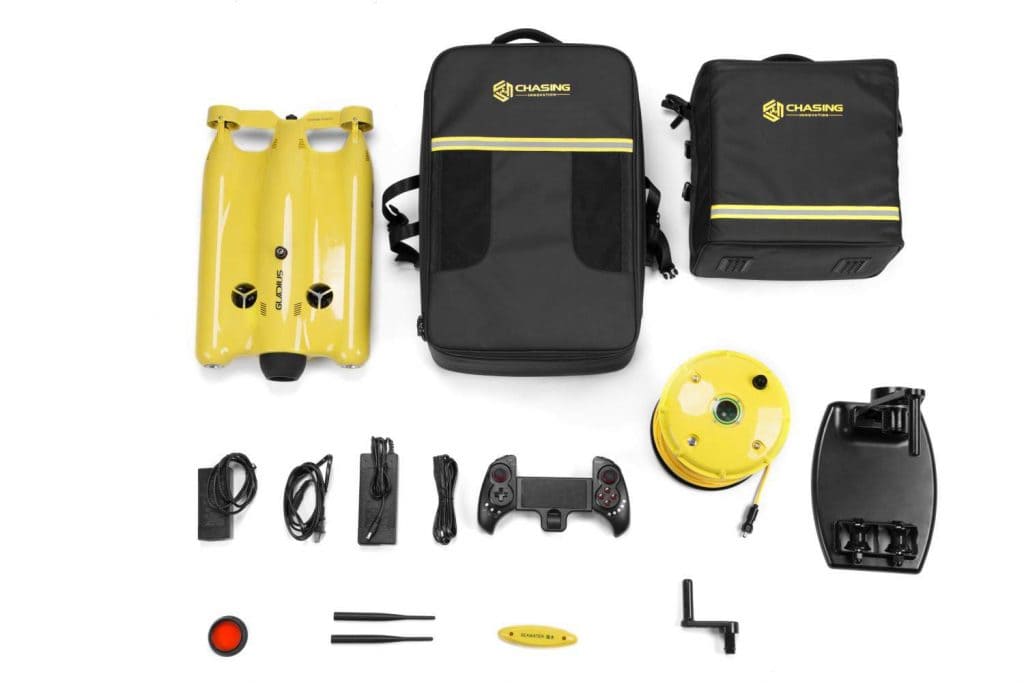 No photography setup would be complete with lighting, and the GLADIUS has LED lights on either side of the camera for a 135-degree illumination angle. Each light is 1200 lumens and can be dimmed for varying conditions. It's also compatible with all 49mm filters for more versatility.
Chasing Innovation also mentions that the GLADIUS will be great for divers to scout out their dive paths before getting into the water, helping them reduce risks.
The GLADIUS is powered by hefty lithium-polymer batteries that can support up to three hours of continuous shooting before needing recharging. You won't be out of action long, with a 1 1/2 hour recharge time. There's low battery protection, which warns the user at 10%, and it will lock itself at 5% to avoid permanent battery damage.
It's portable enough to carry and comes with a backpack specially designed for the drone.
There's an app for that, and the GLADIUS is no exception. There's dedicated iOS and Android apps that enable users to easily save and share imagery and to livestream to social media platforms.
The GLADIUS Advanced Pro has an RRP of $1,999 and is available on Chasing Innovation's website.
What do you think about underwater drones? Want one? Let us know in the comments.
For more drone news, see:
Follow us on Flipboard, Google News, or Apple News