Parrot takes shots at DJI with their new ANAFI drone
It features a 4K HDR camera with lossless zoom.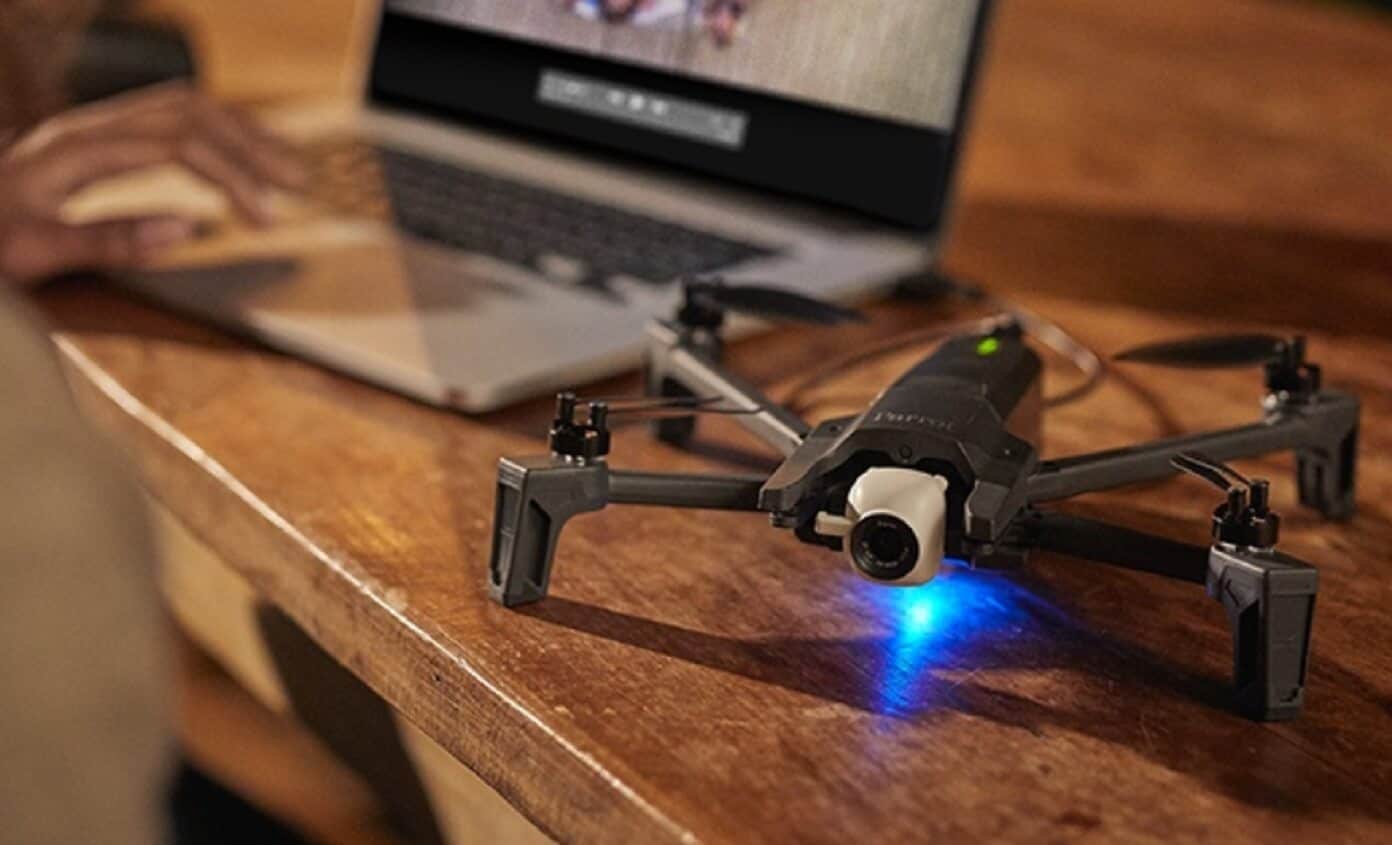 France's Parrot has announced the ANAFI, a new foldable drone with a 4K high dynamic range (HDR) camera. ANAFI is available for preorder starting at $700 and will ship on July 1st.
Parrot says the drone was two years in the making, and focuses on four core pillars: image quality, flight performance, foldability, and ease of use.
Thanks to an innovative carbon fiber that is filled with hollow glass microbeads, the portable drone weighs just 0.7 pounds and is 25% quieter than its predecessor, the Bebop 2. It can fold and unfold in less than three seconds, and the controller can unfold for use in an even shorter time.
The 4K HDR camera has a 21MP Sony sensor with specially designed optics. It's able to work in a wide range of temperatures, can shoot 30fps 4K at 100Mbps, and has a lossless zoom of 1.4x. It also has a 3x digital zoom in 4K and 2.8x in 1080p. There's a hyper-lapse mode that speeds footage up to 240 times and a 1080p, 60fps shooting mode.
There's a companion smartphone app, FreeFlight 6, which allows pilots to adjust all the camera options on the fly.
The camera is mounted on a 3-axis gimbal that's mechanically and digitally stabilized and can rotate 180° vertically.
The ANAFI can fly for up to 25 minutes at a time, and has a chemistry-protecting hibernation mode that quickly returns the drone to take-off position if it senses the battery is getting too low.
It has a 2.48-mile range for the Skycontroller 3 controller, and a WiFi antenna for both the 2.4GHz and 5GHz bands is on each of the four legs to provide the best connectivity no matter which direction the drone is facing.
The Anafi can be controlled in a beginner-friendly mode with functions such as Smart Dronies and CineShots, and can be unlocked by advanced users to select or customize camera settings. The FreeFlight 6 app has two manual control modes, Film and Sport. In Sport mode the ANAFI can fly at 32 mph and withstand windspeeds of up to 33 mph.
The drone can also follow the user, for easy cinematic shots or selfies. Gotta have those drone selfies.
It's pretty clear that the ANAFI is Parrot's answer to the industry-leading DJI's Mavic range, and scores some points with the first HDR-enabled camera on a drone. It looks good on paper, hopefully, we'll get some hands-on flying experience in the near future to test those claims. To learn more, click here.
Think you'll pick up an ANAFI? Let us know in the comments!
For more drone-related news, check out Umbrella-carrying drones are the technology we've all been waiting for, The Navatics MITO is a 4K-equipped underwater drone available on Kickstarter, The LeveTop T1 is a foldable drone with a 20 minute flight time, and Review: DJI Ryze Tello drone.
Follow us on Flipboard, Google News, or Apple News