The LeveTop T1 is a foldable drone with a 20 minute flight time
This will really step up your selfie game.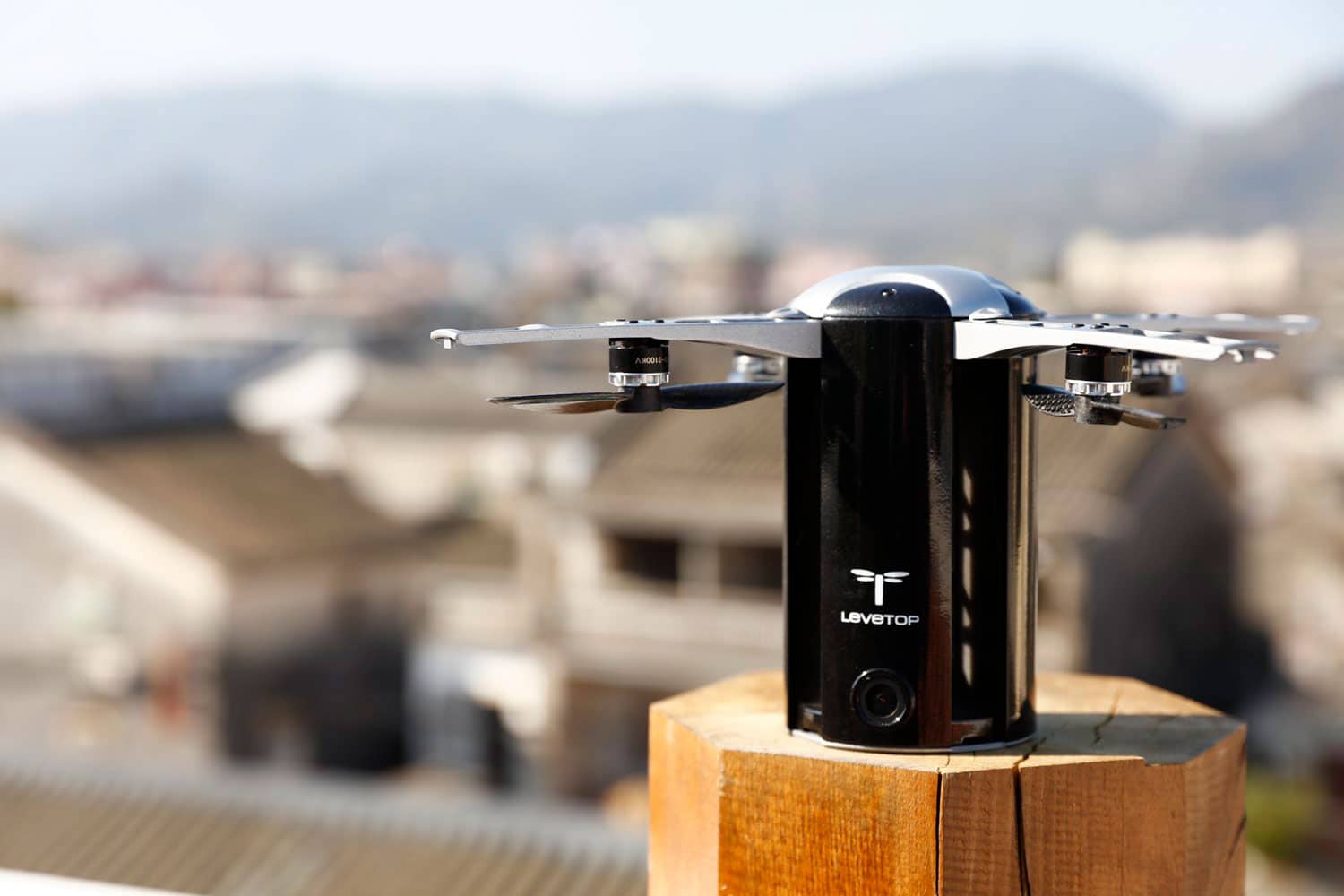 It seems that you can't open a browser without seeing multiple drone clones of the more popular models. Bucking that copycat trend is LeveTop with their Autonomous Folding Drone. This nifty little guy folds up into a small cylinder so you can put it in a bag for easy transport when on the move. With the camera module being part of the main body, it's protected from knocks and bumps, as well.
It has up to 20 minutes of flight time so you can grab the perfect shot with its stabilized 1080p camera. There's also social sharing built-in to the app because those selfies won't post themselves.
The LeveTop T1 packs in an advanced GPS system, follow capabilities, Motion Control Technology so you can fly by tilting your smartphone, and an improved 5.8GHz Wi-Fi module as an optional extra. You can get a more basic model with smartphone control, but then you're limited to 100m of range. The 5.8GHz module extends that and enables you to use standardized controllers with the drone instead of the smartphone app.
It's noob-friendly, with one-touch takeoff and landing capabilities. The included battery is rechargeable and removable so you can change it in seconds and be flying again.
I've reached out to see if we can get hold of a unit to review, so watch this space.
It's currently on Indiegogo: InDemand for $159 for the base drone and $179 for the model with the upgraded 5.8GHz module. There are add-ons for the carrying case and for spare batteries, as well.
What do you think? Does the LeveTop look interesting? Let us know in the comments!
Follow us on Flipboard, Google News, or Apple News