The new Xbox One update lets you connect your Discord account to Xbox Live
Honestly, we should have had this a long time ago, but good to see it's here now.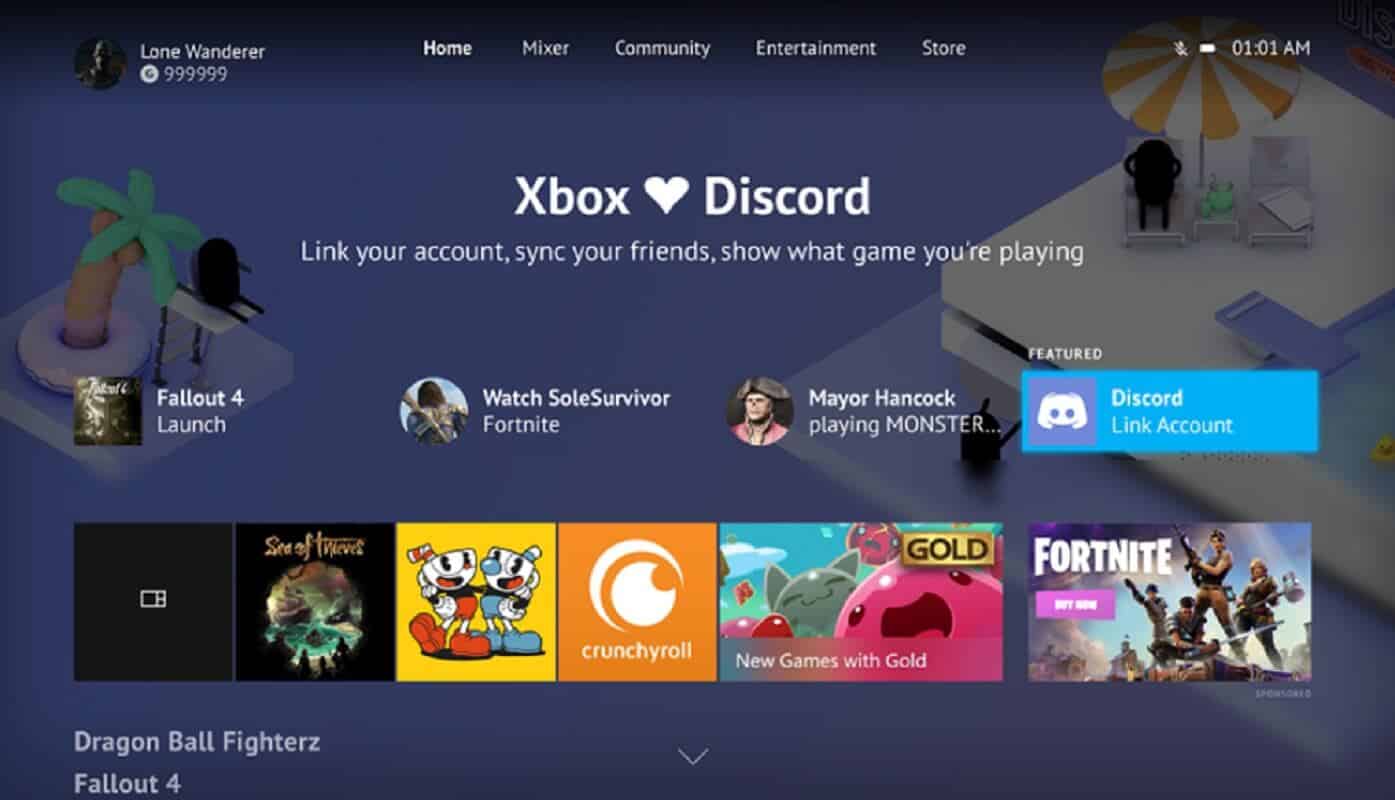 The May 2018 Microsoft Xbox One firmware update adds Discord integration for the first time, allowing you to link your Xbox Live account with third-party chat accounts. The update also adds support for panels with 120Hz refresh rates.
To tie your Discord account to Xbox Live account, you first need to start your Discord app on either a PC or mobile device. From there, link your Xbox account. After that, get back onto your Xbox One console and go into your account settings. You should then find a unique code that you'll need to add in your Discord app. Once done, your Discord friends will be able to see what you're doing on Xbox Live.
Meanwhile, the new support for panels with 120Hz refresh rates is available to both Xbox One S and X owners; it works with output resolutions of 1080p and 1440p only. In other words, not 4K.
The May 2018 firmware update also gives you the ability to trim clips directly in the Xbox One guide, includes improved family settings, and more.
For more Xbox One news, see: The Xbox Adaptive Controller is exactly what the game industry needs, Someone leaked promo images of Microsoft's Xbox controller designed for accessibility, and Whoops, an EA exec just revealed the PS4 is outselling the Xbox One.
Do you plan on using Discord's integration with the Xbox One? Let us know your thoughts down below in the comments. 
Follow us on Flipboard, Google News, or Apple News