DJI just released a freaking tank that teaches basic coding and assembly skills
This is going on the Christmas List, no doubt.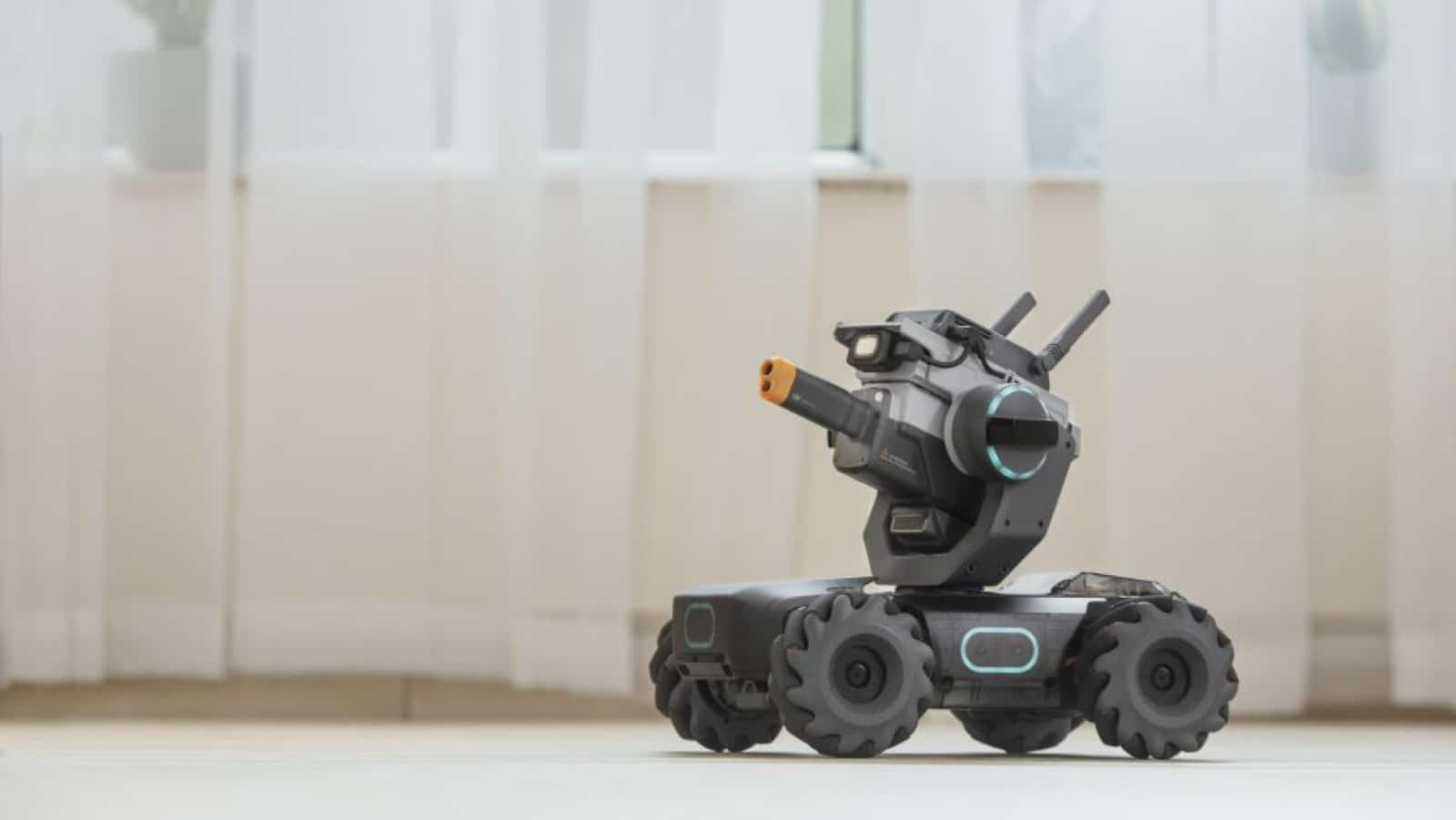 DJI is the undisputed king of the skies when you talk about commercially available drones, and now the company has set its sights a little closer to the ground.
The $500 RoboMaster S1 is a battle-bot that also teaches basic assembly skills and coding.
The RoboMaster S1 is a code-teaching battle-bot and I want it now
Seriously, decades of watching anime and reading manga means have prepared both my body and soul for this battle-bot. I mean look at how glorious it is, even if the eventual bigger-brother will probably get used to fight wars or subdue protesters or something.
While the RoboMaster S1 is built to sneakily teach kids to code, the learning is hidden behind layers of fun. Two of them can be set to hunt each other, firing when they 'see' the other robo-tank.
In addition to the things above, it can also:
Moving the RoboMaster S1 are four brushless motors with Mecanum wheels, which let it drive in any direction without turning the wheels.
The gun turret can fire laser beams or tiny plastic pellets (this is for kids, right?). Those pellets are water-filled and dissolve into dust once the water evaporates. Yay, no clean-up
Unlike DJI's other drones, the S1 comes in pieces, providing a teaching experience while assembling it
It can be programmed with Scratch, Python, or the DJI RoboMaster app
The tank has 21 sensors onboard, which combine to map the local area, identify objects, people and hand gestures, recognize and respond to sounds and respond when it's hit by another S1 in competition
Questionable future uses aside, I can't wait to get my hands on one. Can you say "Robot Wars"?
What do you think? Interested in the DJI tank? Let us know down below in the comments or carry the discussion over to our Twitter or Facebook.
Editors' Recommendations:
Follow us on Flipboard, Google News, or Apple News