Uber is building a passenger drone capable of traveling 150 mph
Can't wait to die in one of these.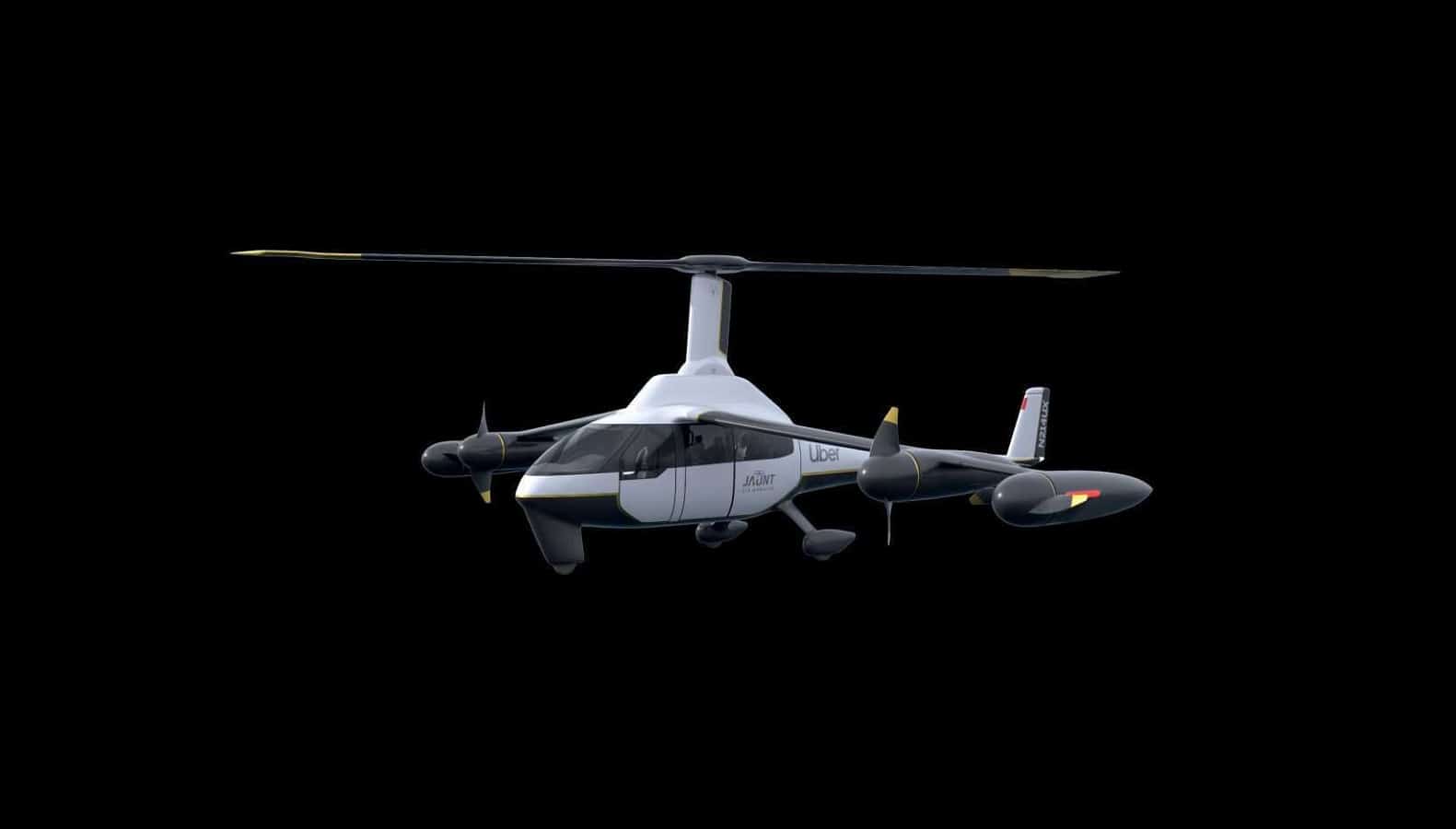 No longer content to dominate just ground travel, it looks like Uber will taking to the skies.
During the company's Elevate conference in Washington this morning, head of engineering Mark Moore unveiled a model of the company's first passenger drone: an airplane-helicopter hybrid capable of carrying up to 4 passengers and reaching speeds of up to 150 miles an hour.
The drone comes courtesy of a partnership between Uber and Jaunt Air Mobility, with a fully-functional model anticipated to be in the air by 2023
As Moore explained, the key to the Uberdrone's (which sadly, does not appear to be the actual name of the service) unprecedented speed lies in its unique, drone-like design:
It's really trying to get the best of both worlds of hover and high-speed efficient flight. That's why you see a large rotor, which lets it hover very quietly, go through the transition to horizontal flight. As it gets to higher speed, then the lift is generated by the wing, so the rotor slows down and it just kind of slowly rotates. It's so much more efficient to generate lift by a wing.
This service should not be confused with Uber Copter
The company's helicopter transportation service, that was also announced this week. Uber Copter (which just beats the Hell out of Uberdrone in pure branding power, doesn't it?) recently rolled out test flights in New York City which shuttled passengers from Manhatten to JFK Airport for the actually-kind-of-reasonable-price of $225 a ride.
Personally, I'm just happy to know that Uber is still keeping its eyes on the plight of the common man. I can't wait to die in one of these drones after my "pilot" forgets to land the damn thing while taking an early lunch.
What do you think? Interested in Uber's alternative transportation methods? Let us know down below in the comments or carry the discussion over to our Twitter or Facebook.
Editors' Recommendations:
Follow us on Flipboard, Google News, or Apple News