Donald Trump is inviting Twitter trolls to the White House for a "social media summit"
This should work out juuuust fine.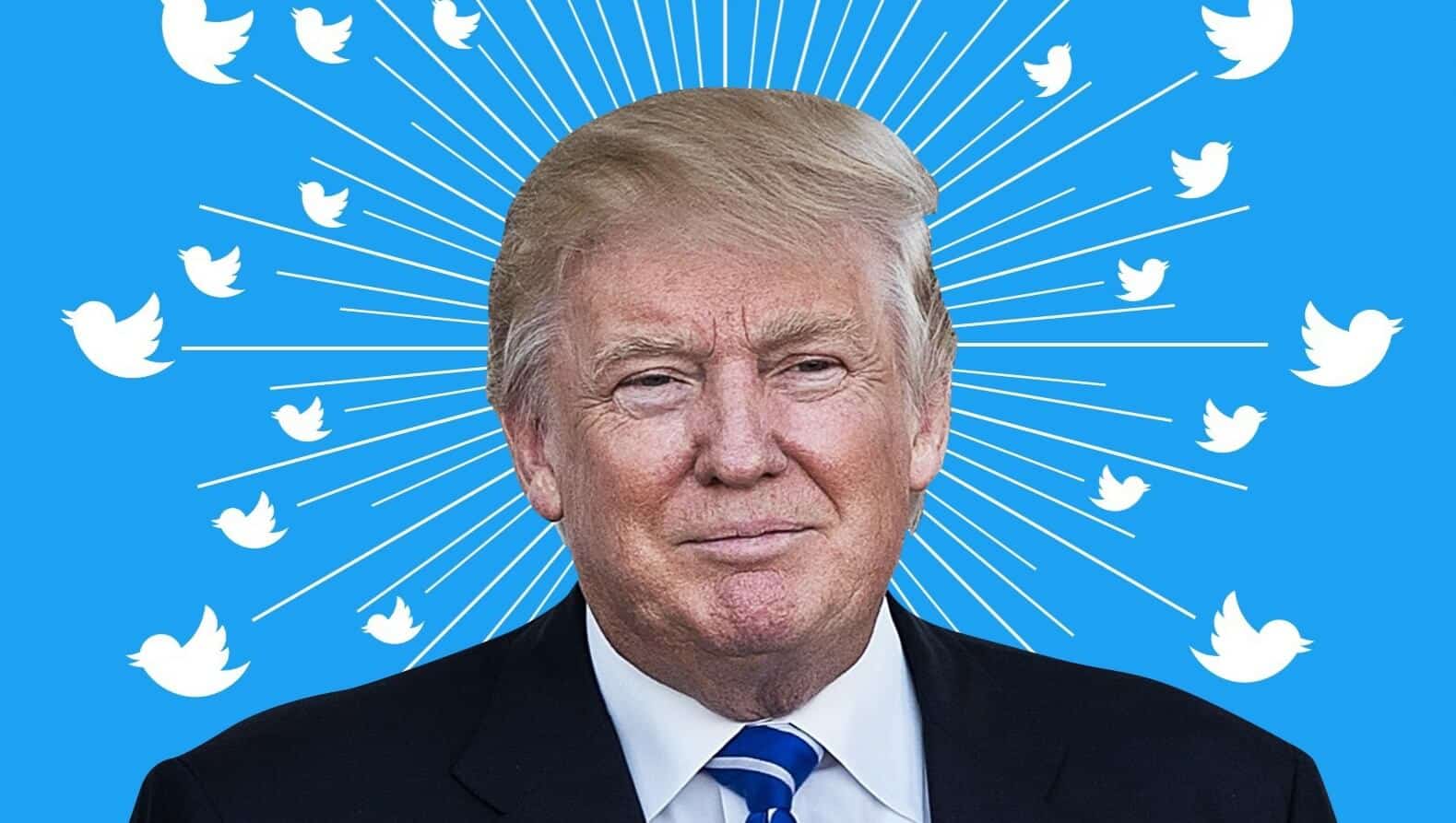 You might not know this, but Donald Trump is not a big fan of the media. Unless it's being reported by Tucker Carlson or Sean Hannity, the former Apprentice host is more than likely to think that *any* news is fake news, even when the source being cited is Donald Trump, but earlier.
And there's no greater source of fake news in Trump's eyes than Twitter. (Except maybe CNN. Or John McCain.) Despite being on Twitter for maybe 20 of the 24 hours in a day, every day, the President has long been adamant of the site's so-called anti-conservative bias, even going so far as to launch a web portal in May for his followers to complain about the platform.
Up next? A conservative "social media summit"
Rather than have a conversation with anyone at Twitter to either confirm or deny his theories (which would be almost too easy), the President is planning to invite a bunch of conservative Twitter personas to the White House for a "social media summit," according to The Washington Post (which is also fake news, so maybe we shouldn't believe it).
Presidential aides invited a number of conservative voices to the White House for a special "social media summit" – which I can only assume is some kind of code for "a feast of McDonald's followed by an intense suck-off session" – set to take place on July 11th.
The event will bring together "digital leaders" for discussion about "opportunities and challenges of today's online environment." The Post reports the invitees consist of "tech's top conservative critics in politics and media" who champion the position of breaking up large tech companies.

Build software without devs. Blazingly fast. Trusted by 100,000+ teams worldwide. It's so easy, anyone can use it. Start building now.

"Just Write Your Damn Book Already" is a printable guidebook that helps you turn ideas into manuscripts. It's affordable and perfect for aspiring authors
In addition to companies like PragerU, the Heritage Foundation, the Media Research Center, the event will also be attended by the likes of Bill Mitchell, who I'm told is some donk with a Youtube channel.
https://twitter.com/mitchellvii/status/1146139867459522560?ref_src=twsrc%5Etfw%7Ctwcamp%5Etweetembed%7Ctwterm%5E1146139867459522560&ref_url=https%3A%2F%2Fgizmodo.com%2Fajax%2Finset%2Fiframe%3Fid%3Dtwitter-1146139867459522560%26autosize%3D1
The only good thing to take away from this giant confirmation bias meeting is the fact that Laura Loomer – aka that alt-right mouthpiece who chained herself to Twitter HQ after being permabanned by the platform – wasn't invited by Trump and company. She does not appear to be taking it well.
Laura Loomer didn't get an invite to the White House social media summit, and she's not happy about it. pic.twitter.com/B5uxcBHk4B

— Will Sommer (@willsommer) July 2, 2019
What do you think about all of this? Do you even care anymore – about Trump, about anything? No, me neither. Let us know down below in the comments or carry the discussion over to our Twitter or Facebook.
Editors' Recommendations:
Follow us on Flipboard, Google News, or Apple News