An Amazon executive fires back at John Oliver following his scathing 'Last Week Tonight' segment
SVP Dave Clark claims Oliver "is wrong on Amazon," but is he though?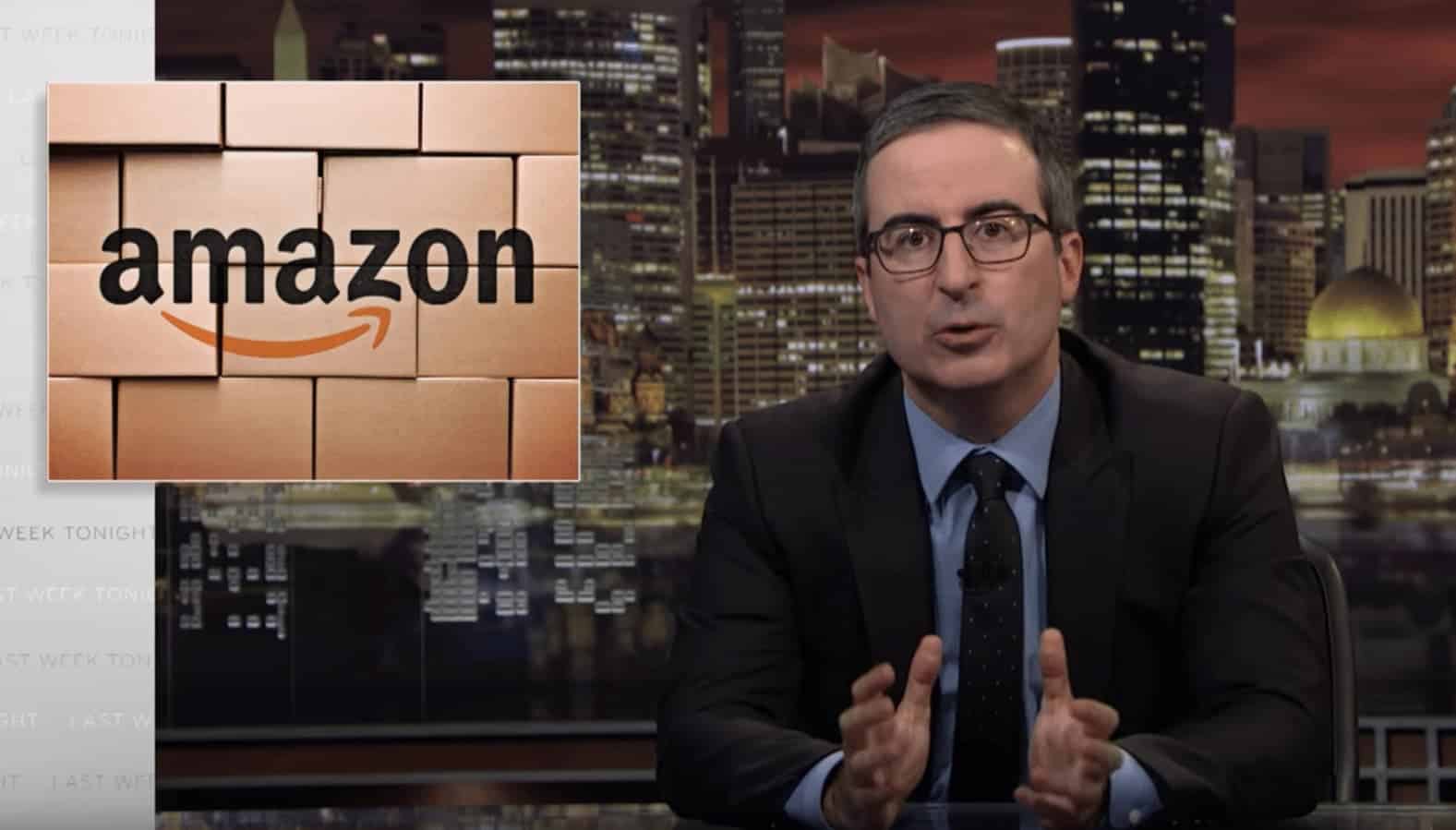 When we're not highlighting its best deals, we've been rightfully critical of Amazon's shady business practices around these parts. Whether the tech giant is spying on us through our Alexas or setting up sting operations to sell Rings, it's not exactly engendering itself as a trustworthy company to say the very least.
Amazon's reputation took another major hit last week when John Oliver took aim at the notoriously brutal working conditions suffered by its warehouse workers on his program, Last Week Tonight.
Noting that the illness and injury rates of warehouse workers have skyrocketed beyond that of industries like coal mining and logging, Oliver called out everything from Amazon's insanely strenuous work rates (with many fulfillment center employees claiming to walk between 15-17 miles a day) to its restrictive bathroom policies.
READ MORE: John Oliver used 'legal bits of fuckery' to blackmail Congress
"When people shorten their time in the bathroom they don't shorten the bathroom part, they shorten the handwashing part, so the next time you order something online it's safe to assume that it's been packed by urine-soaked hands," said Oliver.
The scathing critique was more than some Amazon execs could handle
Following the segment, SVP of Amazon Operations David Clark jumped to his company's aid on Twitter.
Ah yes, the $15 minimum wage. Amazon loves to pimp that $15 minimum wage as its cure-all to the clear workers' rights issues it is creating. In fact, that's exactly what a member of Amazon's PR team was quick to point out when we covered the negative effects its one-day delivery program was having on its drivers.
Of course, they didn't have much to say when we asked why actual employees were claiming that they were posting jobs for far less than that, or if the tips their drivers were earning were factored into that rate, but hey, $15 minimum wage!
It probably goes without saying that Clark's response is BS for a multitude of reasons, the greatest of which being that it doesn't even address most of the points Oliver raised against the company's warehouse conditions.
But then, the fact that the only other people coming to Amazon/Clark's defense in that Twitter thread are "Amazon FC Ambassadors" who are likely being paid for their positive tweets with gift cards should tell you all you need to know.
What do you think? Does anything regarding Amazon and other major corporations surprise you anymore? Let us know down below in the comments or carry the discussion over to our Twitter or Facebook.
Editors' Recommendations:
Follow us on Flipboard, Google News, or Apple News