Never before released, the OG Donkey Kong is now available on Nintendo Switch
No one tell Billy Mitchell.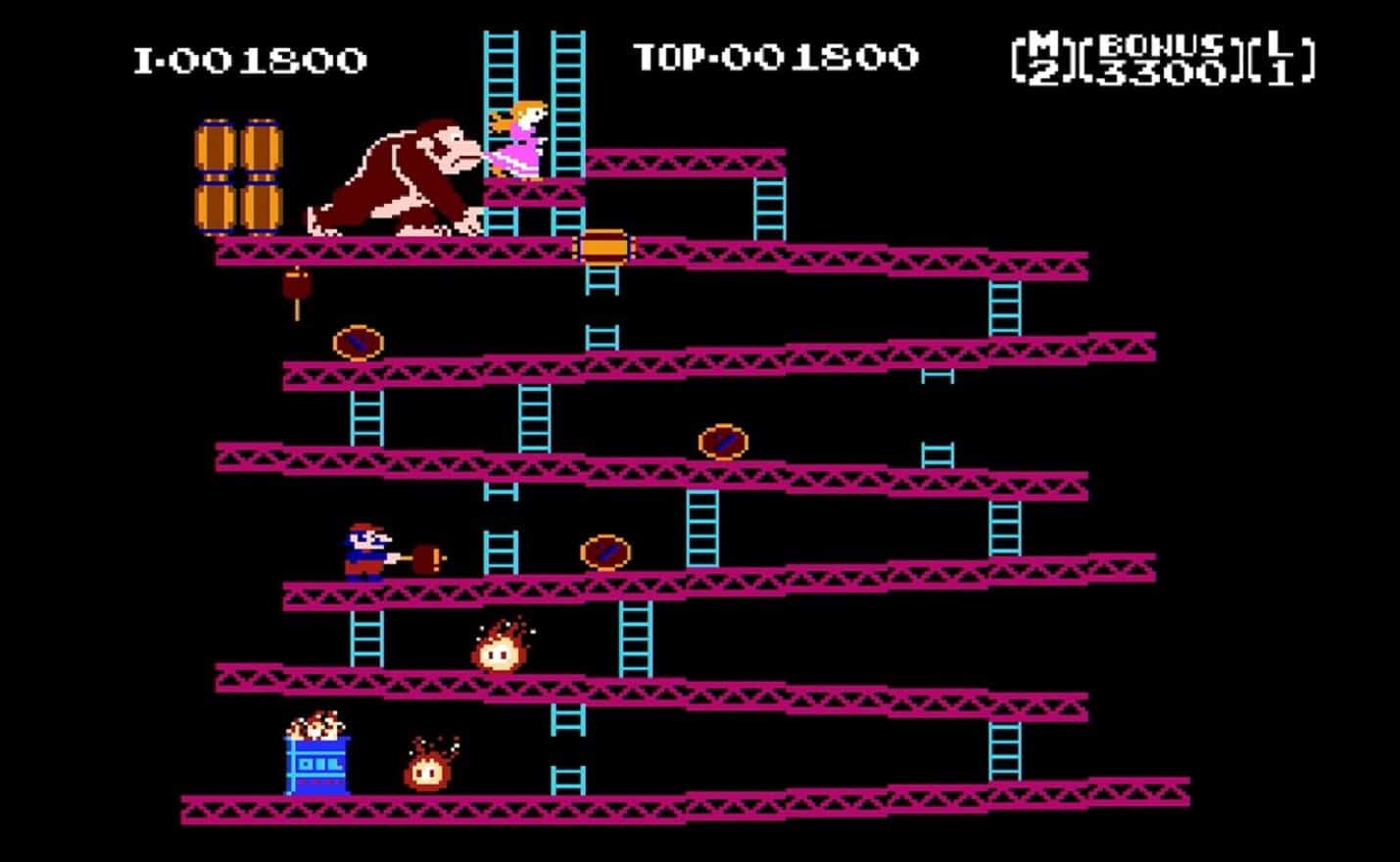 While it's easy to associate Donkey Kong with his SNES and newer titles, the beloved character first saw the light of day in arcades as the boss looking to thwart the plans of an innocent Mario (who made his debut in Donkey Kong).
The arcade version of Donkey Kong saw increased exposure somewhat recently, as it was featured in the documentary King of Kong, which looked at the original world of competitive gaming as Billy Mitchell and company fought to obtain a new high score in the arcade game. Billy would later be outed as a dirty cheater, but it doesn't take away from the impact that Donkey Kong had on gaming.
While there have been some remakes of the classic game, there has never a perfect port of it, mainly due to some weird legal issues surrounding the original coding and ownership of said code. That all changes now, however, as Nintendo as apparently figured out the legal issues and just released a perfect copy of the arcade game on the Nintendo Switch. As part of the Arcade Archives series, the game can be picked up for a cool $7.99.
Included are three different versions of the game: the original Japanese release, the updated Japanese release, and the international version. You can also play the title in vertical screen mode on the Switch, mimicking the original arcade look and feel.
The Verge also reports that another title is coming to the Arcade Archives series,
Nintendo also announced that it'll be releasing an Arcade Archives version of the long-lost Sky Skipper next month. Sky Skipper never saw a formal arcade release beyond some scattered location testing in 1981, and Nintendo had to extract the ROM from the only known original arcade cabinet still in existence.
Personally, I'm not too big on older titles like this, but I'm sure there are many hungry gamers ready to try their hand at the high score.
Will you be picking up the re-release of Donkey Kong? Let us know in the comments.
For more gaming news, see:
Follow us on Flipboard, Google News, or Apple News