10 innovative ways to reuse your old smartphones
Before you go ahead and throw your old smartphone into the recycling bin, here are 10 creative ways to reuse your old smartphone.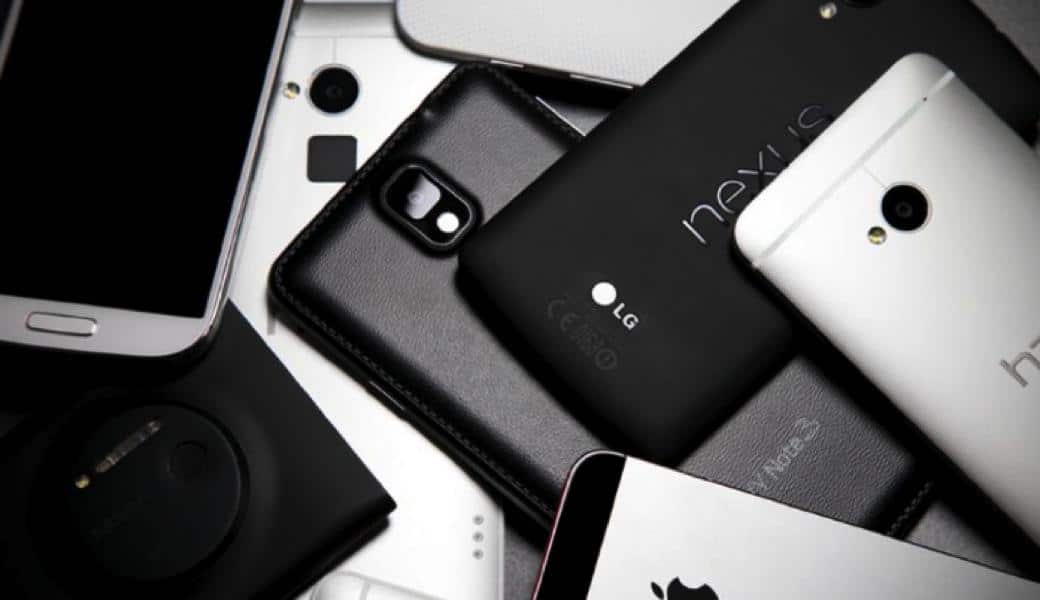 If you dig through your side table drawer, chances are you are going to find an old smartphone in there somewhere, collecting dust. According to Forbes, between 40-51% of iPhone and Android users in America change their smartphones every two years. That means quite a lot of phones end up collecting dust. However, if you are smart, you can utilize your old phone for other things or turn it to cash.
So, instead of throwing away your old smartphone in the trash (we really hope you're recycling them, though) here are 10 creative ways to reuse your old smartphone:
Navigation (GPS) system for your car
Older models of cars don't come equipped with a navigation system. If you drive, you should already know that Google Maps is a godsend. It allows you to avoid traffic as much as possible, providing you with the fastest route from point A to point B. So if you don't already use Google Maps, we highly recommend you do. To help you in the process, you can get a cell phone holder (like any of these) for your car and use your old smartphone as your navigation system. It is sure to make your drive much smoother.
Dashboard camera (Dashcam)
Making videos on the road has never been easier. Use your old phone to record your trips and daily routes as a dash cam in your car. It is great for road trips and allows you to document everything and even make a time-lapse video. Can also prove to be quite useful in case of accidents also.
Universal Remote
If you are technologically sound then you can easily set an old smartphone up to be a universal remote for various different technologies around the house. There are specific apps you can download onto your phone that allow this functionality. So you can easily control everything from the palm of your hand.
Music Player
Even if the internal storage of your phone isn't a whole lot but it has an SD card slot, it will work great as a music player. You can stuff music you like on it and then play it wherever you want. The player would work great for your run or in your car, with the help of an auxiliary or USB cable if your car supports it.
VR headset
Chances are your old smartphone won't be the ultimate device for a VR headset, due to older technology. However, that doesn't mean it won't work. You can pair the device with Google Cardboard and use it as a decent VR headset. It won't blow you away but it gets the job done.
Wi-Fi extender
If you don't have exceptional Wi-Fi reception around your house then using an old smartphone as an extender is a great option. You will end up saving money and all you have to do is download an app, fqrouter2, which will allow the smartphone to act as an extender. No more worries about bad Wi-Fi signal reception.
Read more: The most secure consumer smartphones of 2018
Security Camera
If your phone has a decent camera then you can set it up as a security camera in our outside your home. All you have to do is mount it in the location you want for Android phone download Perch and for iOS devices you download Presence. These apps allow you to get a live feed from the mounted smartphone to your phone or computer so you can easily monitor your home.
Read More: 10 best smart home gadgets to secure your home
Portable gaming device
There are thousands of games you can download on smartphones today. So you can easily use an old phone as a gaming device. Just pair it with a mobile controller, since controls on the phone aren't easy to play with, and enjoy. This allows you to save space on your current phone since you already have a dedicated gaming mobile.
Use it as a learning tool
If you are interested in learning about mobiles or just want to practice dissecting one, for repairing purpose. A good place to start is using your old smartphone. For beginners, this is a great way to learn how to repair phones, you can replace screens and other parts this way. So if your actual phone has a problem, you can repair it on your own.
Recycle it
Did you know that it is now much easier to turn your old smartphone into cash? Recycling an old smartphone is a great option if you feel you no longer have any use for it. Rather than it collecting dust in your drawer, you can turn it into cash.
With the new iPhone X coming out and the Samsung Note 8 already out, chances are a lot of you are considering upgrading. Rather than just tossing away your old smartphone, make good use of it.  
Abigail Smith is communications and PR specialist for CompareAndRecycle.co.uk, a mobile phone recycling comparison site that provides visitors with the best deal for their old phones and gadgets.
Follow us on Flipboard, Google News, or Apple News