This crazy wireless charger will keep your phones cold or your mug charged
or was that the other way around?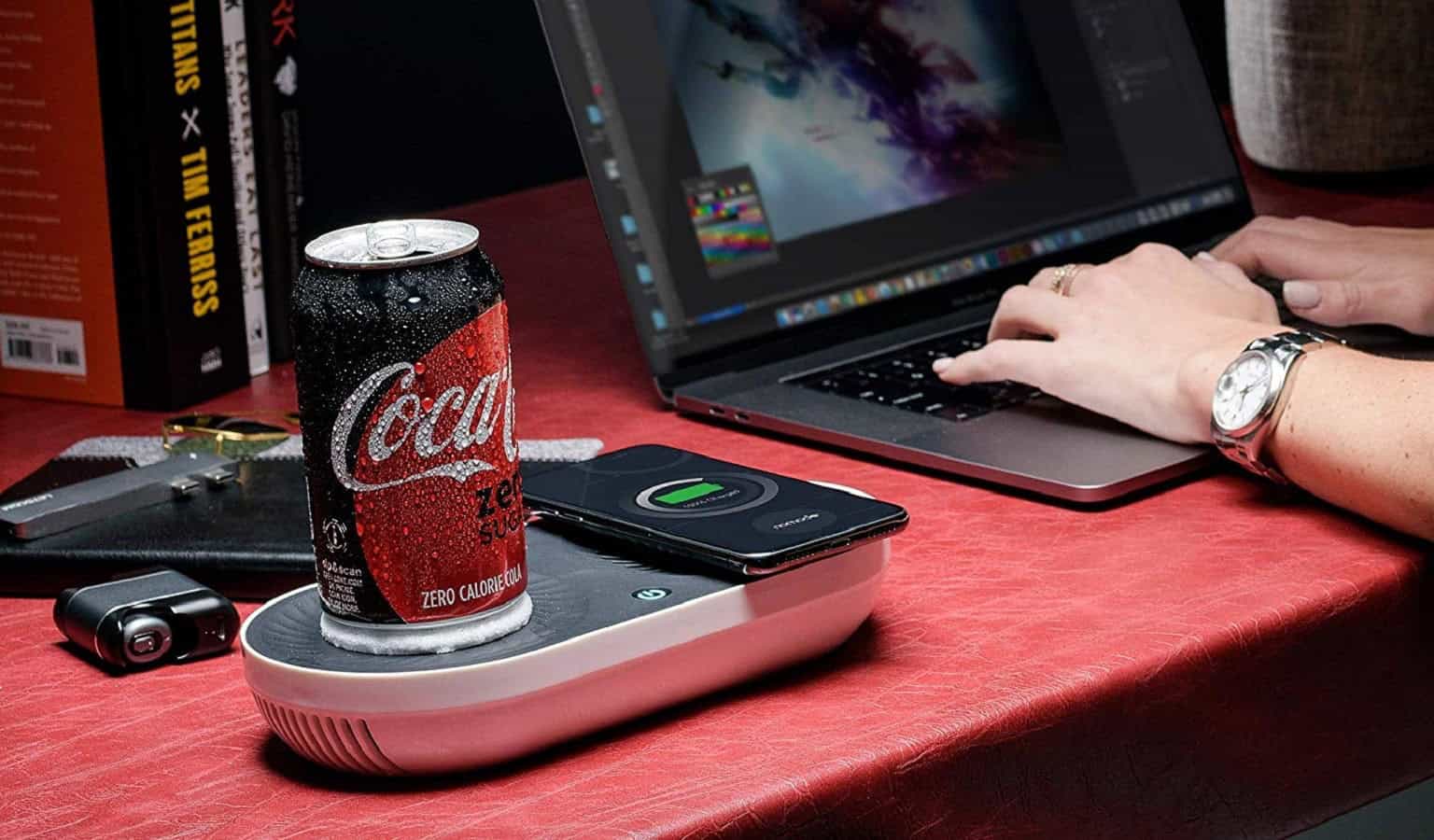 In today's episode of "WTF were they thinking?", we have a wireless charger with an identity crisis. One side of the charger has your standard Qi-enabled wireless charging pad. On the other side, well, that's a dual heating/cooling thingy for your drinks.
I have so many questions here I don't know where to begin. What happens if you forget which setting it's on, putting your Coke can down on the Qi-enabled charging pad? Will you get showered in warm soda moments later after the can explodes? That's a bad enough mental image, but at least it's solved with some good old-fashioned elbow grease as you clean up the syrupy mess.
What happens if you accidentally go to charge your phone but put it down on the drinks pad? If it's in cooling mode, it likely won't do any real damage, although it might make that glass back of your shiny flagship more prone to shattering when it inevitably slides off the pad. The real problem is the heating mode, where you could easily burn your fingers picking your device back up. Also, heat kills electronics pretty conclusively so it might be an expensive mistake.
"An expensive mistake." Yep, that's a nice way of putting it if you actually do buy this ill-conceived mishmash of two things that, like wearing white after Labor Day, shouldn't have been done in the first place. See, this charging pad stroke device killer is a wallet-hurting $79.99. The only thing this gadget solves is the problem of having a disposable income.

What do you think of the device? Let us know down below in the comments or carry the discussion over to our Twitter or Facebook.
Editors' Recommendations:
Follow us on Flipboard, Google News, or Apple News