Google is trying to fix the not-so-Incognito mode in Chrome
AKA the one where do-not-track doesn't work.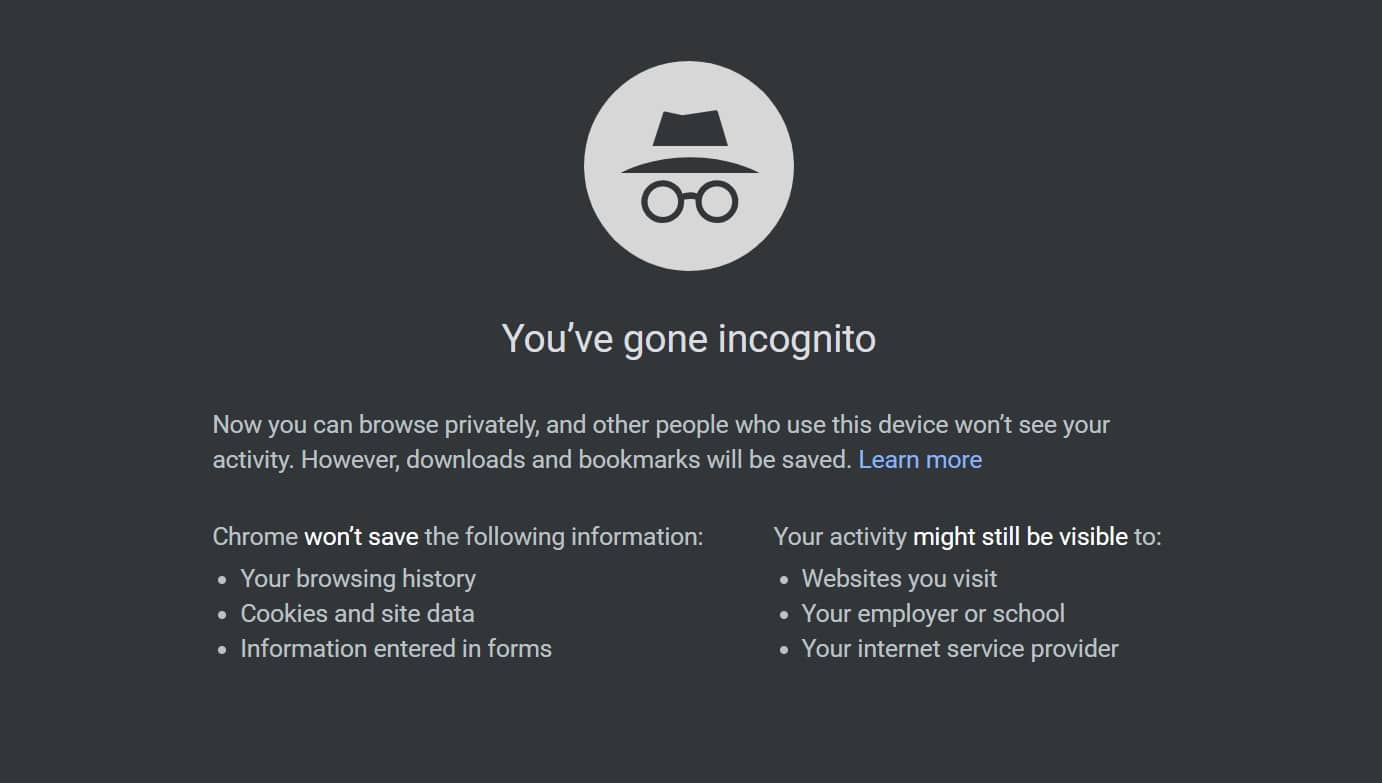 Private browsing sessions like Google's Chrome Incognito mode are an essential part of modern internet browsing. Whether you don't want your seedy Google searches showing up on your history or you want to search unfettered by years of your searches training the algorithms, Incognito is the way to go. It's supposed to stop website owners from tracking you via cookies, but a flaw in how it works currently lets website owners track you without tracking you, and in some cases – block your access to their sites altogether.
9to5Google reports that a fairly simple trick is being used by website owners to discover if a user is in Incognito mode, and then block them from accessing content. While in Incognito mode, Google disables the FileSystem API, which is used to save application files. Checking if that API is accessible or not tells the website owner if Incognito mode is being used.
It seems Google is working on a fix
Google is reportedly working on a fix for this workaround, with another workaround – a virtual file system that gets created in RAM when Incognito mode is activated. This data mimics the FileSystem API, without saving data as normal, and with deleting all traces from RAM once you exit Incognito mode. Google is also looking to remove the FileSystem API completely, with some other way of storing data when desired.
Incognito mode disables targeted advertising on websites, reducing the number of click-throughs that the site owner gets. It can also get around some of the article limits on subscription-based websites. It's an important part of today's web browsing tools, up there with adblockers and password managers.
Currently, if you go to a website with Incognito blocking enabled, like the Boston Globe, any article you try to read will get replaced by a prompt to sign into your Boston Globe account to continue reading articles while in Incognito mode. While that does stop circumventing the paywall, it's also circumventing the functionality that Incognito mode was created for.
Google is aiming to close that loophole via an opt-in feature in Chrome 74, which should be turning up in April. By the time Chrome 76 turns up, it should be the default option.
What do you think? Glad to see Google addressing this Incognito issue? Let us know down below in the comments or carry the discussion over to our Twitter or Facebook.
Editors' Recommendations:
Follow us on Flipboard, Google News, or Apple News