Oh great, another gaggle of foldable devices, this time from TCL
No, it won't be a Blackberry with a keyboard.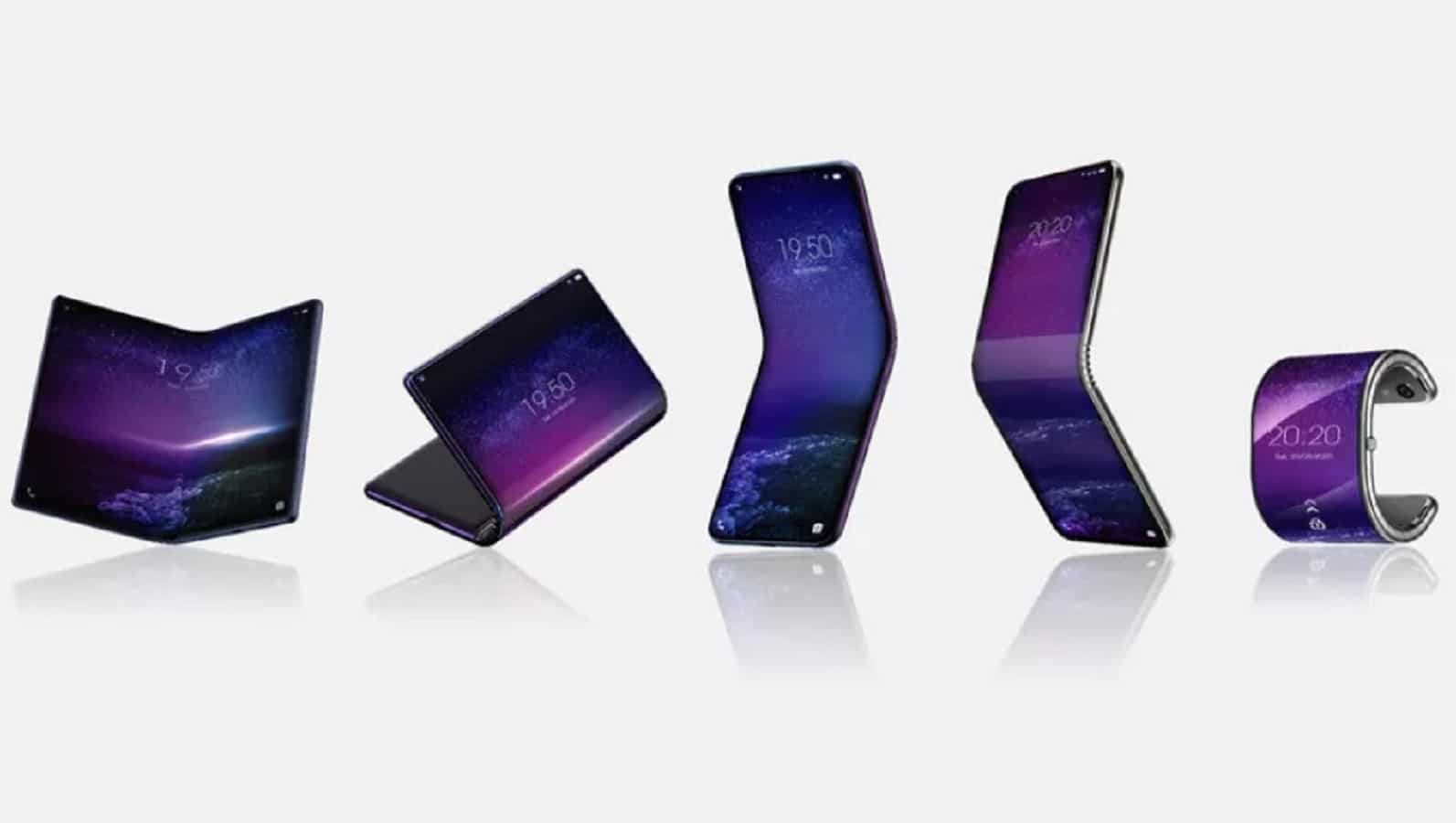 TCL might be better known for budget televisions, but it has a foothold in the mobile market through the two brands it owns, BlackBerry Mobile and Alcatel. According to CNET, the company is also looking to enter the foldable device arms-race, with not one, but at least five devices using foldable screens.
That's enough for a decent poker hand, so let's have a look at the full house on offer. Two tablets are in the collection, one which is like a traditional clamshell with only one screen, the other also has a second screen on the outside, like the Royole Flexpai or the upcoming Samsung Weird-flex-but-ok (or whatever boring Galaxy-themed name it gets).
Then there's a couple of smartphones, which fold along the shortest side, again as a modern take on the classic Motorola clamshell design. Just like the tablets, one folds in, to cover the screen, and the other folds out, to let the screen be seen when folded.
The last device looks like a cross between a slap-wrap and a mobile phone, tall, skinny, and bendable to turn into a wristlet. That's not the first time we've seen a wrist-worn foldable phone, but it does look more watch-like than previous devices, with a visible crown that's likely to be part of the navigation of the device.
When could we see these foldable contraptions?
While CES was going on last month, a TCL executive gave a tidbit on timing to CNET, saying that its first foldable device would be out in 2020. That might not be one of these five mobile devices though, as TCL makes a huge range of devices, with flexible screens benefiting several other categories such as home appliances, TVs or other types of wearables.
With Google committing to native support for foldable devices in the Android OS, that opens the door for more device manufacturers to use the technology, without having to drastically alter the Android OS.
Does that mean that 2020 will be the year of the foldable? It's really too early to tell, for example, smartwatches have been around since the '80s but they're only starting to get traction in the market now. Still, the mobile device market needs something to shake it up so it doesn't produce multiple iClones each year.
What do you think? Interested in any of these devices from TCL? Let us know down below in the comments or carry the discussion over to our Twitter or Facebook.
Editors' Recommendations:
Follow us on Flipboard, Google News, or Apple News