You may soon be able to shop hands-free with eBay's new open source software, HeadGaze
This tech could be huge for those that struggle with limited mobility in their hands and arms.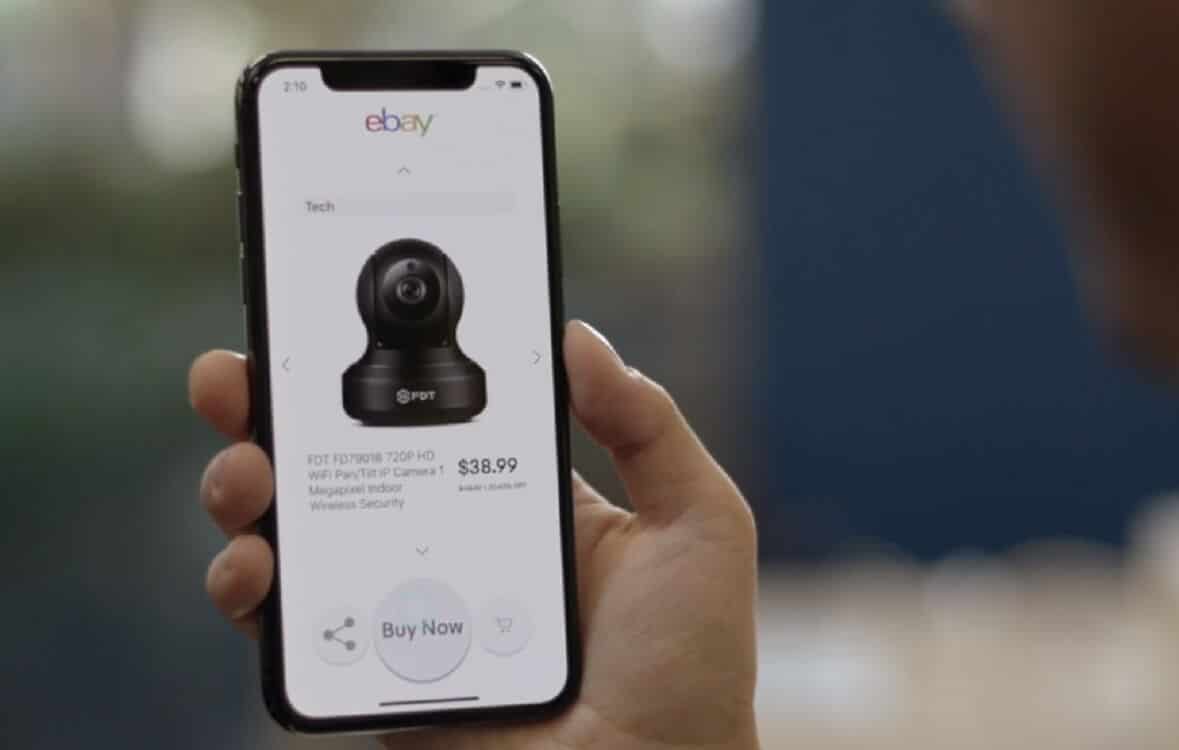 eBay's new HeadGaze open source technology works with Apple's TrueDepth camera to pull off the impossible. With the technology, you can now shop or navigate apps using the motion of your head. The software was recently developed as part of an internship at the e-commerce site.
HeadGaze, which is already available to download on GitHub.com, uses Apple's ARKit framework to create a virtual stylus that follows your head movements, whether they be up, down, or side to side. From there, it takes the head's 3D information from AR kit and applies 3D geometry mapping to find the location of the "cursor" on the screen. Similar to how a mouse navigates the cursor on a desktop, the design lets you point to any location on the screen with your head and activate designated "buttons."
Here's HeadGaze in action:
Muratcan Cicek, eBay Intern and Ph.D. Candidate at University of California, Santa Cruz explains some of the possible uses of HeadGaze:
Tired of trying to scroll through a recipe on your phone screen with greasy fingers while cooking? Too messy to follow the how-to manual on your cell phone while you're tinkering with the car engine under the hood? Too cold to remove your gloves to use your phone?
Sounds awesome, no?
It will be interesting to see where HeadGaze goes from here. Given that it's open source, it could be implemented anywhere. At the minimum, it would be nice to see the technology arrive on the eBay shopping app. And with companies looking to add more accessibility to their products and services, this type of technology could be great for those who have limited use of their hands and arms.
Right now, Apple's TrueDepth camera is only available for the iPhone X. That should change tomorrow, Sept. 12, when the company is set to reveal three new iPhones and two new iPad Pro tablets. All five devices are expected to include the camera and support Face ID.
What do you think about this technology? Is this something you think could find larger uses for? Let us know in the comments below. 
Follow us on Flipboard, Google News, or Apple News