Here's how to watch Apple's 'Gather round' event on Sept. 12
The countdown begins.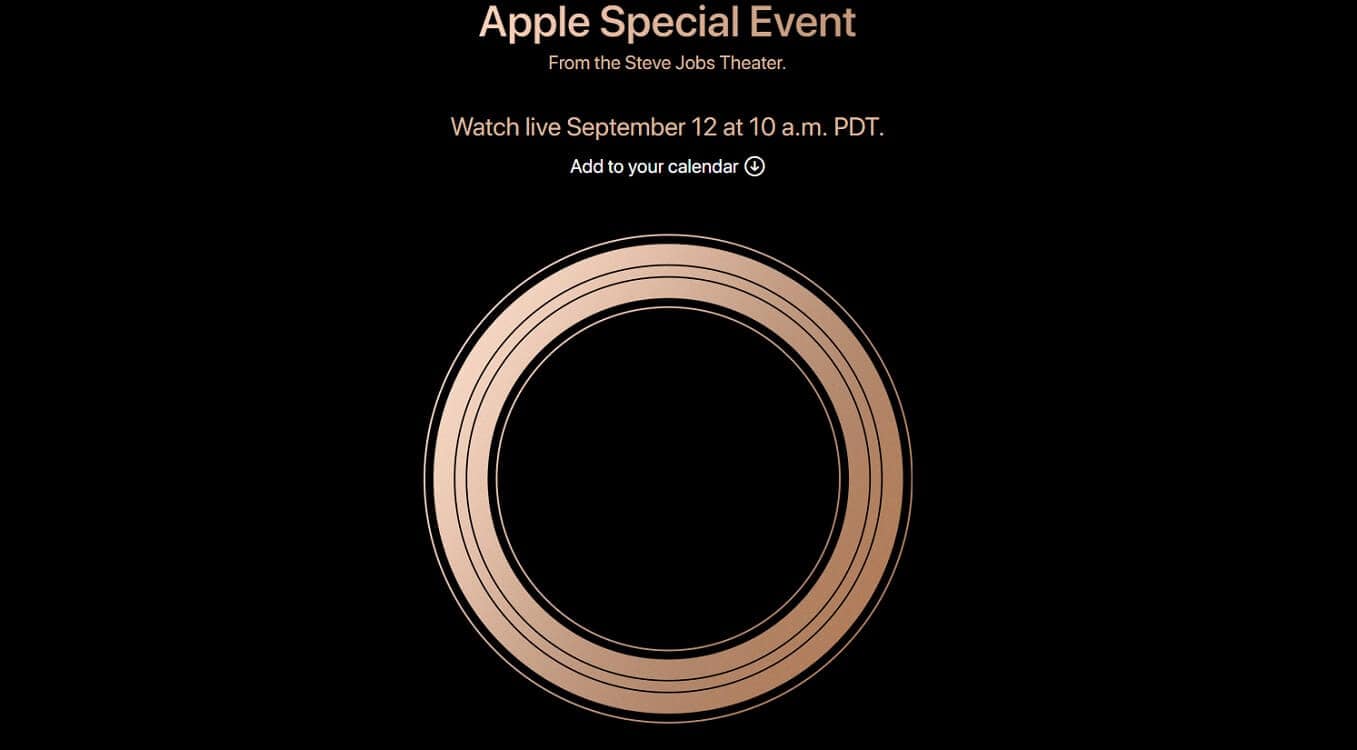 As Apple fans know, fall doesn't really begin until the company holds a "special event." This year, that event will be held on Wednesday, Sept. 12 beginning at 10 a.m. PDT.
During the "Gather round" event, the company is almost certainly going to introduce three new iPhones, two new iPad Pro tablets, and a fourth-generation Apple Watch. It could also unveil new Mac products.
Once again, Apple's planning to live-stream the event through its website and on Apple TV. The company has already posted a landing page for next week's event, as well as the requirements. With this landing page, it opens up the event to more users, as previous events required the Safari browser to watch.
If you plan on watching the event through Apple TV, you'll want to download the Apple Events app from the Apple TV App Store. To stream via AirPlay, you'll need a 2nd generation or later Apple TV with the latest updates.
Otherwise, just click on the landing page link mention above from your computer or mobile device right before the start of the event.
According to landing page, the event is best watched on Safari on Mac running MacOS 10.12 Sierra or later. Edge is also fully supported for Windows 10 users. The company does note that other platforms, like Chrome and Firefox, can stream the event with recent versions of both browsers, but that MSE, H.264, and AAC are required. Those stipulations should not prove to be an issue if your browsers are updated.
It wasn't that long ago that the company's live-streaming events would often crash because of the large number of viewers. In recent years, the situation has improved; as long as your internet connection is good, you should be okay.
Which new Cupertino products are you most excited about seeing next week? Let us know below.
In other tech news:
Follow us on Flipboard, Google News, or Apple News