Epic Games decides to immediately vault Infinity Blade in Fortnite citing balance issues
Goodbye, we won't miss you.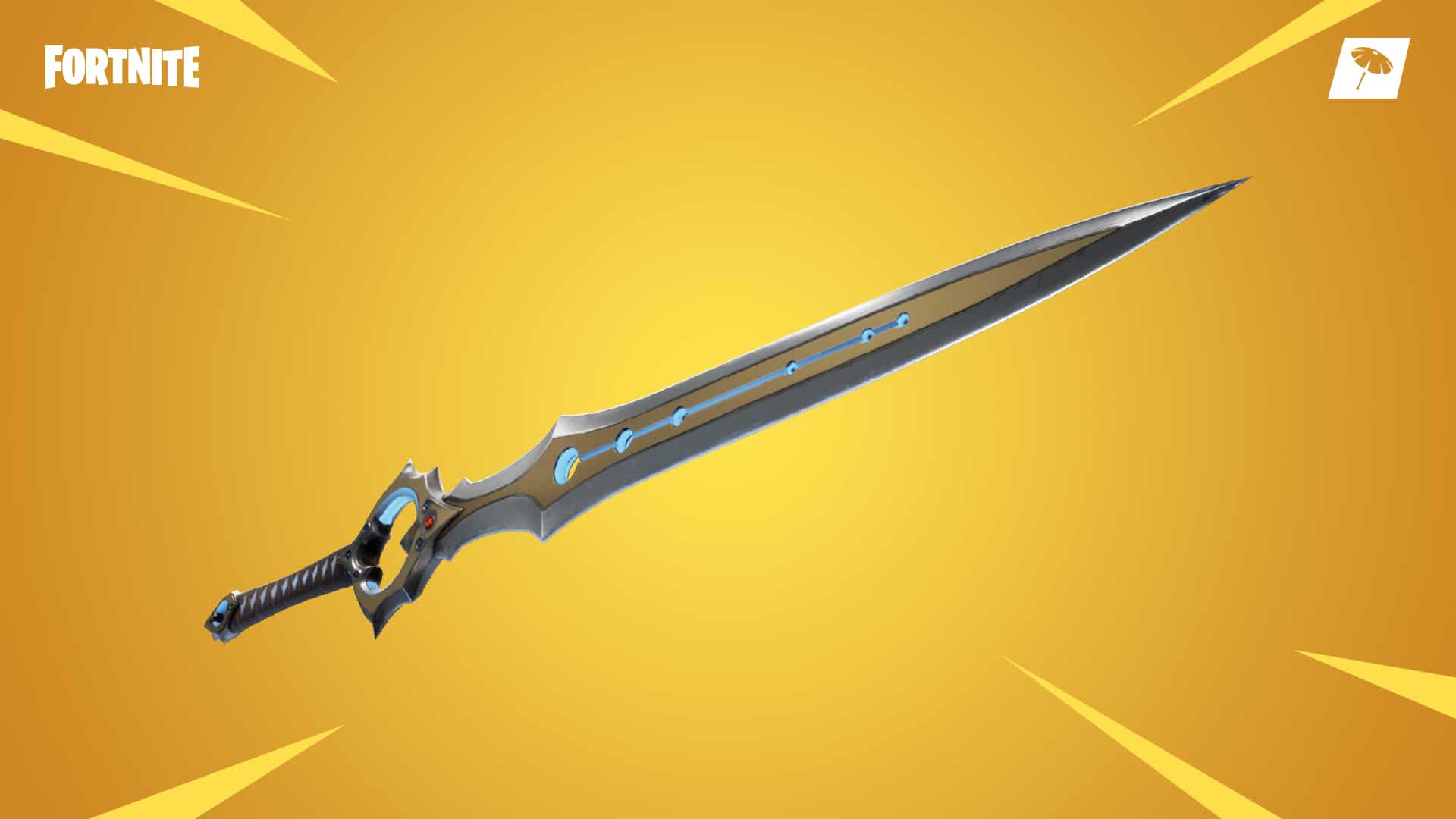 If you've played a game of Fortnite over the last few days there's a pretty good chance that you had the honors of being absolutely obliterated by Fortnite's first mythic level item, the Infinity Blade. If you are like me, you are probably completely over getting into any normal firefight and immediately seeing your opponent, your teammates and finally, yourself cut down by a Rust Lord that was wielding the 7-foot weapon of terror.
Fortunately,  Epic Games has had a moment of clarity and realized that while it was a unique idea, the Infinity Blade simply wasn't fun.
If you aren't familiar with it, the Infinity Blade is directly from Epic's mobile hit series of the same name. In Fortnite, players could pull the blade from a stone at a location on the map and instantly be given God-like power.
Check it out
Player health and shields doubled and they were given two moves while wielding the weapon, a devastating slash combo that could also harvest materials and destroy walls and also a jumping slash that allowed players to completely avoid fall damage.
There wasn't a lot that could be done when you ended up in the crosshairs of someone swinging the Infinity Blade in Fortnite.
Epic responds appropriately
Epic apparently heard the feedback from players and pros – no one was very happy about it. The most recent pro tournament developed into absolute chaos because of the inclusion of the weapon. Reddit was filled with absolute vitriol because of the balance being completely thrown out of whack.
As of an hour ago, Epic swooped in and took the disruptive weapon out of the game and permanently put in into the vault. The place that things go in the game, never to be seen again.
Heya folks,

We messed up and rolled out the Infinity Blade overpowered / without good counters, especially in the end game.

The Infinity Blade has been Vaulted and we are re-evaluating our approach to Mythic items.

Thanks for calling us out on this!

— Fortnite (@FortniteGame) December 14, 2018
This is a fairly big deal because not only has this never happened so quickly in Fortnite before, but because the Infinity Blade is clearly featured in this season's opening movie, promotional materials, loading pages, and just about everywhere else.
I wouldn't be surprised to see the Infinity Blade show up again as a pickaxe or back bling, but the short-lived reign of terror is finally over.
Now, about those planes…
What do you think? Was it terrible or did you like it? Let us know down below in the comments or carry the discussion over to our Twitter or Facebook.
Editors' Recommendations:
Follow us on Flipboard, Google News, or Apple News