Discord's game store will offer better revenue models than Steam or Epic
Developers to get an industry-leading 90% of profits in 2019.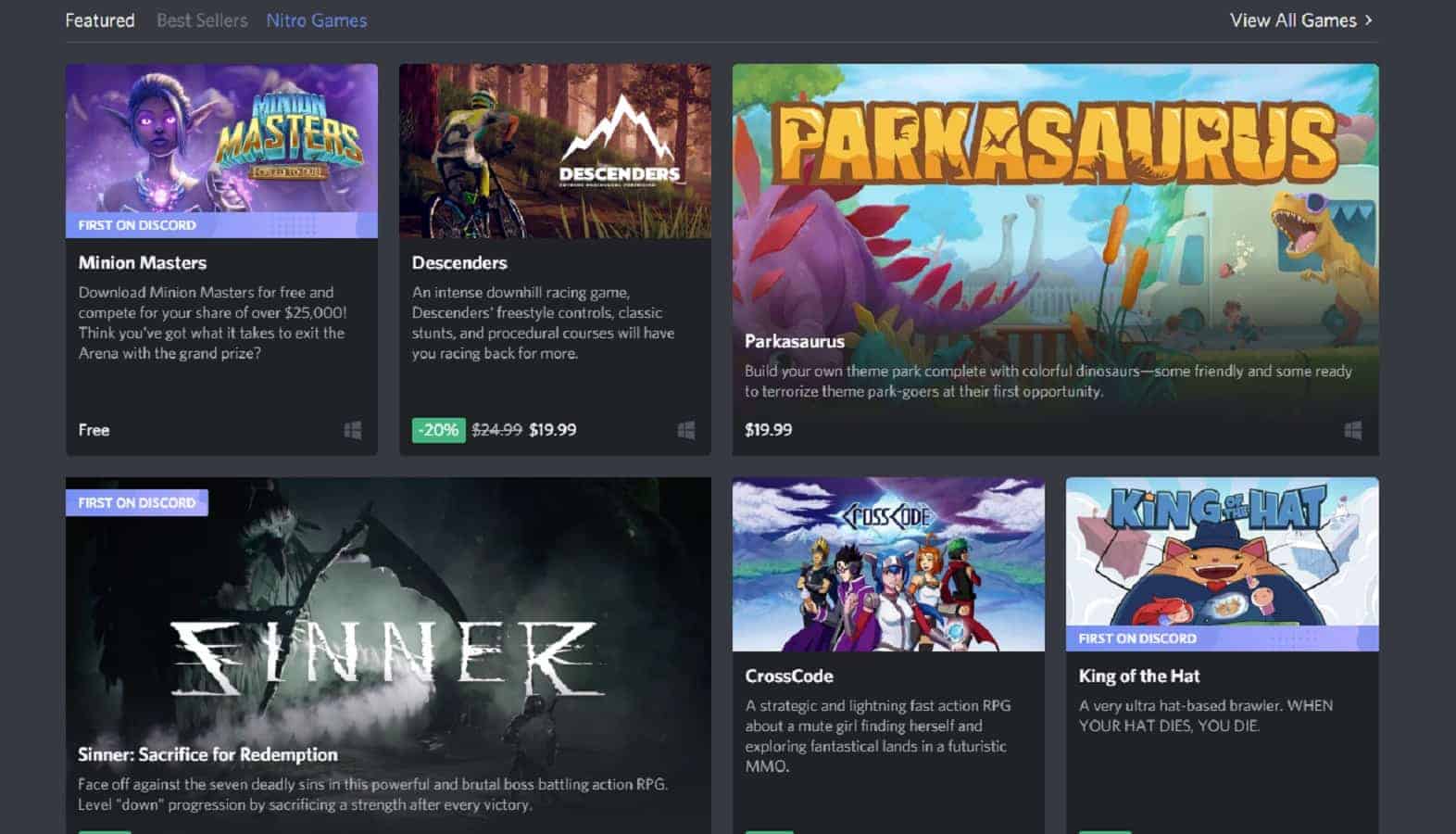 Discord is looking to make its storefront more attractive to developers. Today, in a blog post, the company announced that when the storefront opens to all developers next year, those developers will take home 90% of their revenue.
That's in stark contrast to the revenue-sharing model in place currently, which is 70/30, the same model Steam also uses. It turns out that part of the reason for the fragmentation in the gaming industry is that developers are feeling that the storefronts aren't earning their 30%. That leads to those developers siphoning game-creation talent to make their own launchers.
According to Discord CEO Jason Citron, it actually "does not cost 30 percent to distribute games in 2018." He goes on to say that the 10% that is going into place in 2019 should be enough to cover the company's operating costs for the storefront.
Steam better watch out
Discord isn't the only game storefront with a revenue-sharing model that is more beneficial to developers. When Epic Games launched its own storefront earlier this month, the company stated it will only take 12% of revenue from games sold on its store.
The Indie-focused itch.io storefront has an "open revenue sharing" model, where developers can choose the exact percentage given to the store for their help in getting the games sold.
This will apply to all sizes of developers
Discord goes a step further with the revenue split model applying it to all sizes of developer equally. It also alludes to an even lower take in the future through "optimizing our tech and making things more efficient." The industry-leading platform, Steam, recently implemented a tiered system where more popular developers get more incentive to be on the storefront.
Discord already has a feature for game developers to get their server verified. In the coming months, the company plans on improving Verified Servers, new functionality for adding to the Activity Feed, and other developer-friendly features.
What do you think? Excited for the future of PC gaming? Let us know down below in the comments or carry the discussion over to our Twitter or Facebook.
Editors' Recommendations:
Follow us on Flipboard, Google News, or Apple News