How to erase data from an iPhone
If you're looking to delete and restore all your data on an iPhone, this handy guide will walk you through the process.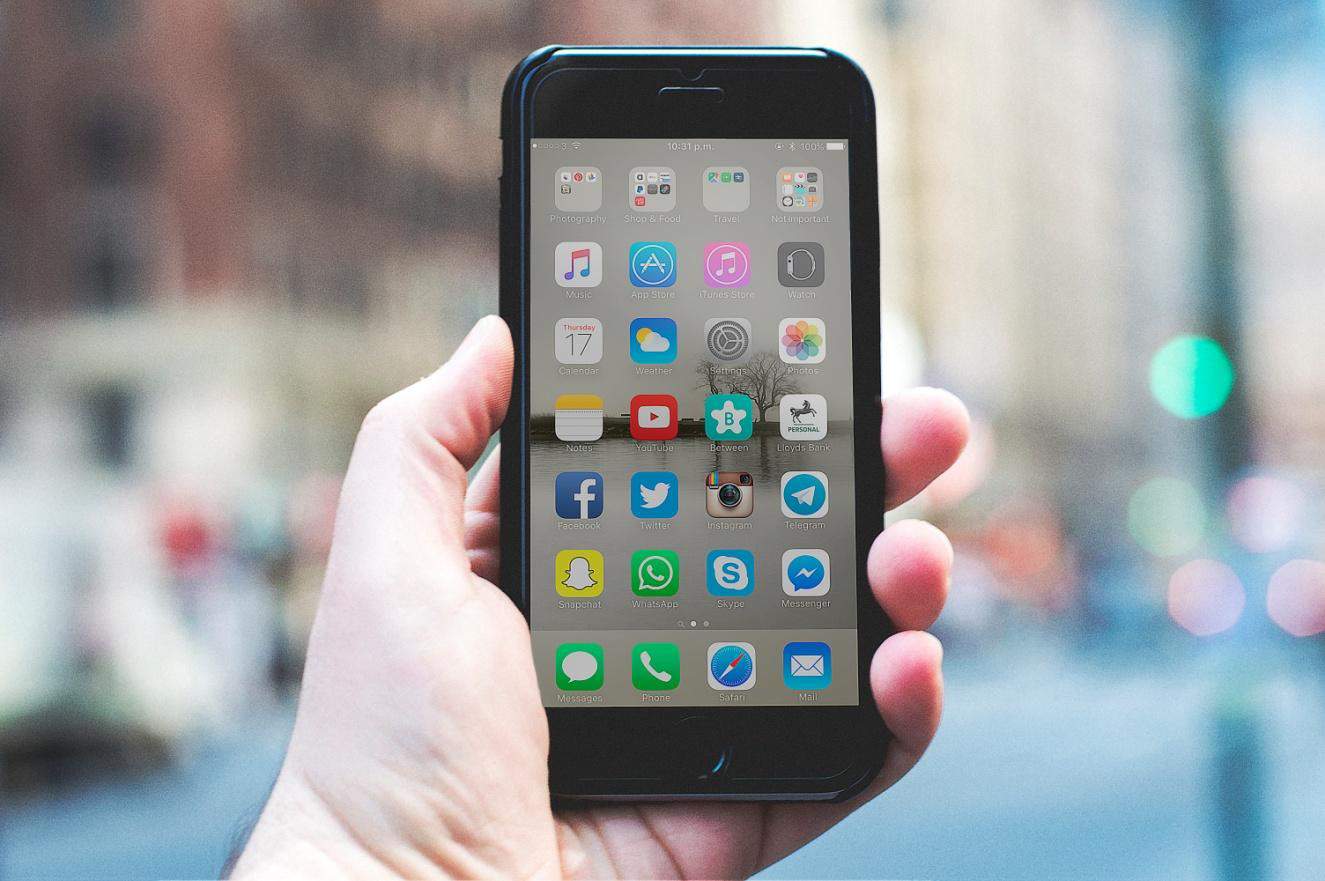 Apple iPhone users are well aware that iPhone's are really very handy and useful with the features provided by Apple itself. But it is a nice idea to change your lifestyle once in a while so that you can have a different taste on your way of living. So, if you are switching from iPhone to Android smartphones then it won't be a bad decision.
You need to first delete everything on iPhone in case the data was recovered by the next owner. This article gives three ways to help you completely erase data from iPhone. Let's see how it works.
1. Factory Reset your iPhone
Factory Reset simply implies that your iPhone will go back to the state like you first bought it. It will remove all the files and folders from your folder and will wipe out the phone as new. Apply the below steps to factory reset your device –
Step 1. Take your iPhone and tap on Menu and open the Settings.

Step 2. Scroll down and tap on General followed by Reset.

Step 3. Now touch on "Erase all contents and settings".

Step 4. Confirm that you want to delete all data from your iPhone by tapping on "Erase iPhone".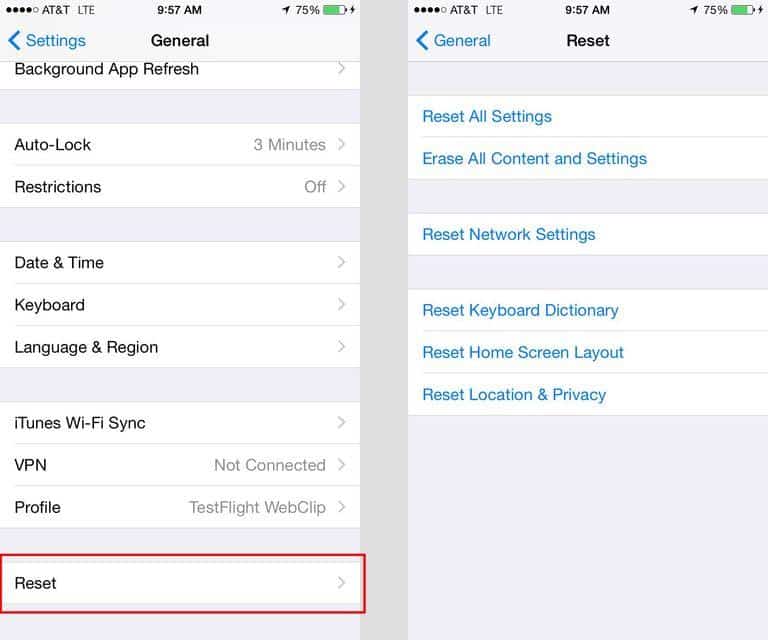 Now, wait while your iPhone erases everything from the device and it will reboot automatically when the operation is finished.
Cons –
Erased data can be restored using any iPhone data recovery software.

Not a safe way to delete important documents and files.
2. Delete all data from your iPhone using a Computer
A computer always gives a broad way to investigate your phones from the big screen. We will take that into our advantage and learn how to delete all the files from your iPhone through a computer.
Step 1. Connect your iPhone to a computer using a USB data cable.

Step 2. Your iPhone should be detected by your computer and iTunes will be launched automatically.

Step 3. Now select all the files that you wish to erase and delete them from your computer.

Step 4. You will only be able to delete multimedia files and documents from the computer. If you wish to delete apps then you will have to do them from iPhone itself.
Cons –
Only multimedia files like music, pictures, and videos can be deleted using this method.

Files will be deleted temporary only that can be easily recovered by any computer expert.
Part 3. Erase Data from iPhone using SafeWiper iPhone Data Eraser
SafeWiper iPhone Data Eraser is an elegant and wonderful data erasing program that is used to delete all the files from your iPhone beyond recovery. It is assured that deleted files using this software can never restored using any kind of data recovery software at all. The deletion method is absolutely permanent and you can sell or give away your iPhone without any tension of being an identity theft victim. It is currently supported in both Windows and Mac computers so that you can use it from any PC. It even works with the latest iPhone 7 and iPhone 7 Plus and gives you five different data deletion techniques to choose from.
Let us demonstrate how to use this program to erase data from your iPhone: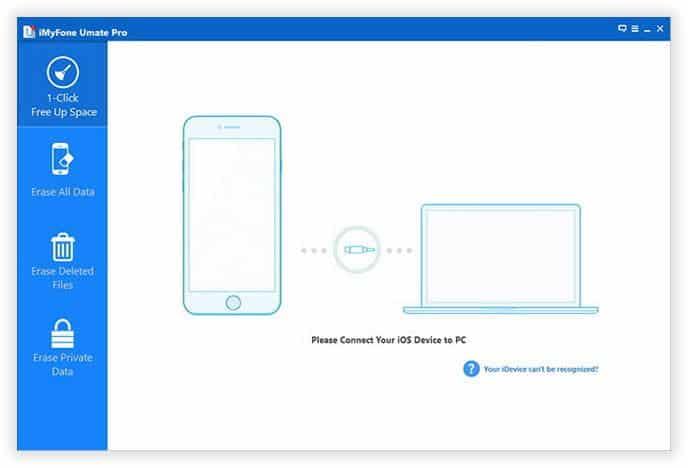 Step 1. Install the software on your computer by finishing the setup wizard and launch it on your PC to see the main user interface of this program.
Step 2. Connect the iPhone to your PC using the lightning bolt and wait for the software to recognize it automatically.
Step 3. Choose the desirable data erasing method from the software. In this case, we will be choosing "Erase Deleted Files" to permanently remove the deleted files from your iPhone.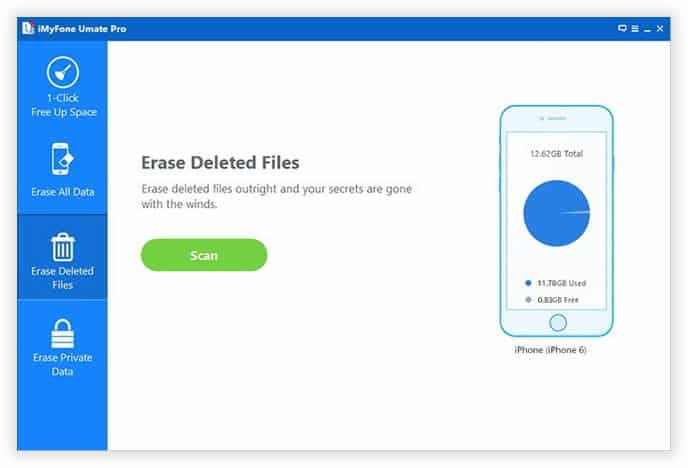 Step 4. Click on "Scan" to completely investigate your iPhone and once it is done, all the deleted files will be displayed on the software screen.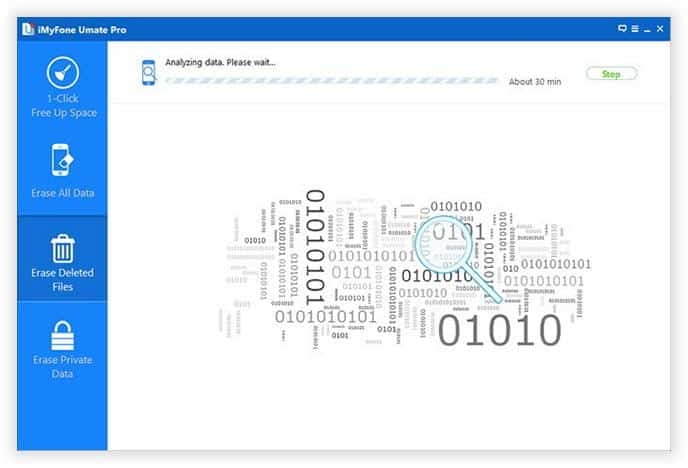 Step 5. Now, select all the files that you wish to remove permanently and click on "Erase Now".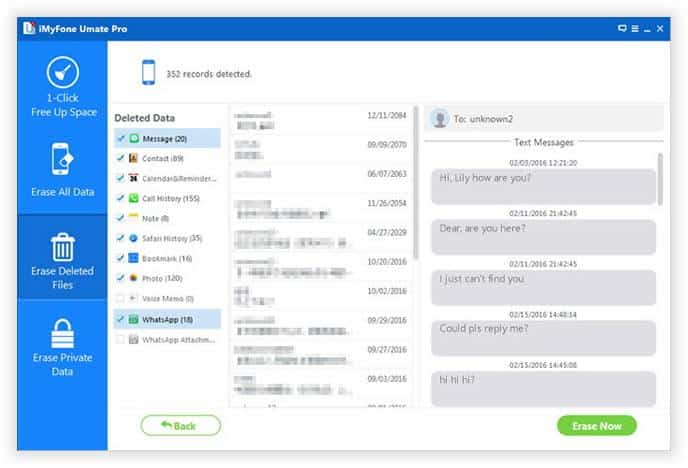 Done! You can now remove the data cable and check your iPhone to see all the files are successfully removed.
Summary
Erasing all data from your iPhone is necessary if you are selling, donating or taking your iPhone to the service center to prevent from your identity being theft. Protecting the privacy of your secret files and documents should be #1 priority as most of the information is stolen from smartphones these days. iPhone Data Eraser makes sure that all the data from your iPhone is deleted safely and permanently. You may try to recover the files using any data recovery software but it won't be able to restore any of the deleted files after that.